Have you ever considered going vegan? Why not try it out for a day with these delicious family-friendly food ideas… Breakfast – Avocado toast Avocados are not only a good way to get vitamin B5, B6 and range of other vitamins and minerals, when ripe they've got a perfectly creamy texture to turn into a …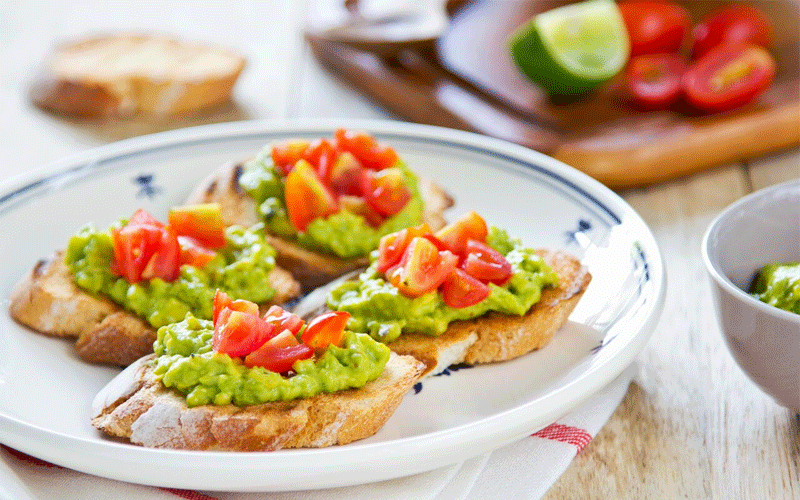 Have you ever considered going vegan? Why not try it out for a day with these delicious family-friendly food ideas…
Breakfast – Avocado toast
Avocados are not only a good way to get vitamin B5, B6 and range of other vitamins and minerals, when ripe they've got a perfectly creamy texture to turn into a spread. Mash up an avocado and spread on whole-wheat or gluten free toast for a healthy delicious sugar-balancing snack. Give the dish a Mediterranean twist by adding a dollop of vegan pesto and a handful of chopped baby tomatoes.
Morning snack – Calcium rich dried fruit
Raisins, prunes, figs and dried apricots are an excellent way to get calcium into a vegan diet, they last a lot longer than fresh fruit and they're great to bag up and add to a weekday lunchbox.
Lunch – Mint pea and potato soup
Soups are a brilliant way to load up on essential vitamins and minerals. Mint is good for helping digestion meanwhile peas are full of vitamin K, manganese and vitamin B1.
Save time by making a batch at the weekend, freezing it and defrosting as and when needed for weekday lunches. You can find a fantastic mint pea soup recipe here
Afternoon snack – Healthy hummus dip
Carrot sticks and hummus are a great way of getting protein into a vegan diet (one cup has about 19g of protein) while carrots are packed full of vitamin A, biotin, vitamin K and a range of other vitamins and antioxidants.
If you are buying hummus, be sure to check the ingredients to check that it doesn't have any hidden additives. Organic hummus can be a good option, or you can always make your own with this simple recipe.
Dinner – Squash and coconut curry
Coconut milk is a great alternative to use when following a vegan diet. Coconut milk is highly nutritious and rich in vitamins C, E, B1, B3, B5 and B6 and many minerals, along with being perfect for balancing a curry. Meanwhile butternut squash is great for getting a dose of vitamin A. Try this super easy curry recipe that can be ready in just 1 hour.
Dessert – Baked banana with cinnamon
Baked bananas are a delicious sweet alternative to junk food. Bananas are a good source of vitamin B6, magnesium and vitamin C, whilst cinnamon is full of manganese, fibre and a little calcium.
To prepare, preheat the oven to 180 degrees. Then cut small slices into the banana, sprinkling a tablespoon of cinnamon across lengthways. Wrap the banana carefully in aluminum foil and bake for 10-15 minutes until soft. For an added protein kick, serve with dairy-free soya yogurt.
For more recipes for all the family check out this collection