Celebrate Bombay Borough's 1st Anniversary on February 1 with the World's Most Expensive Biryani 'Royal Gold Biriyani' at DIFC's all-day Indian Bar and Eatery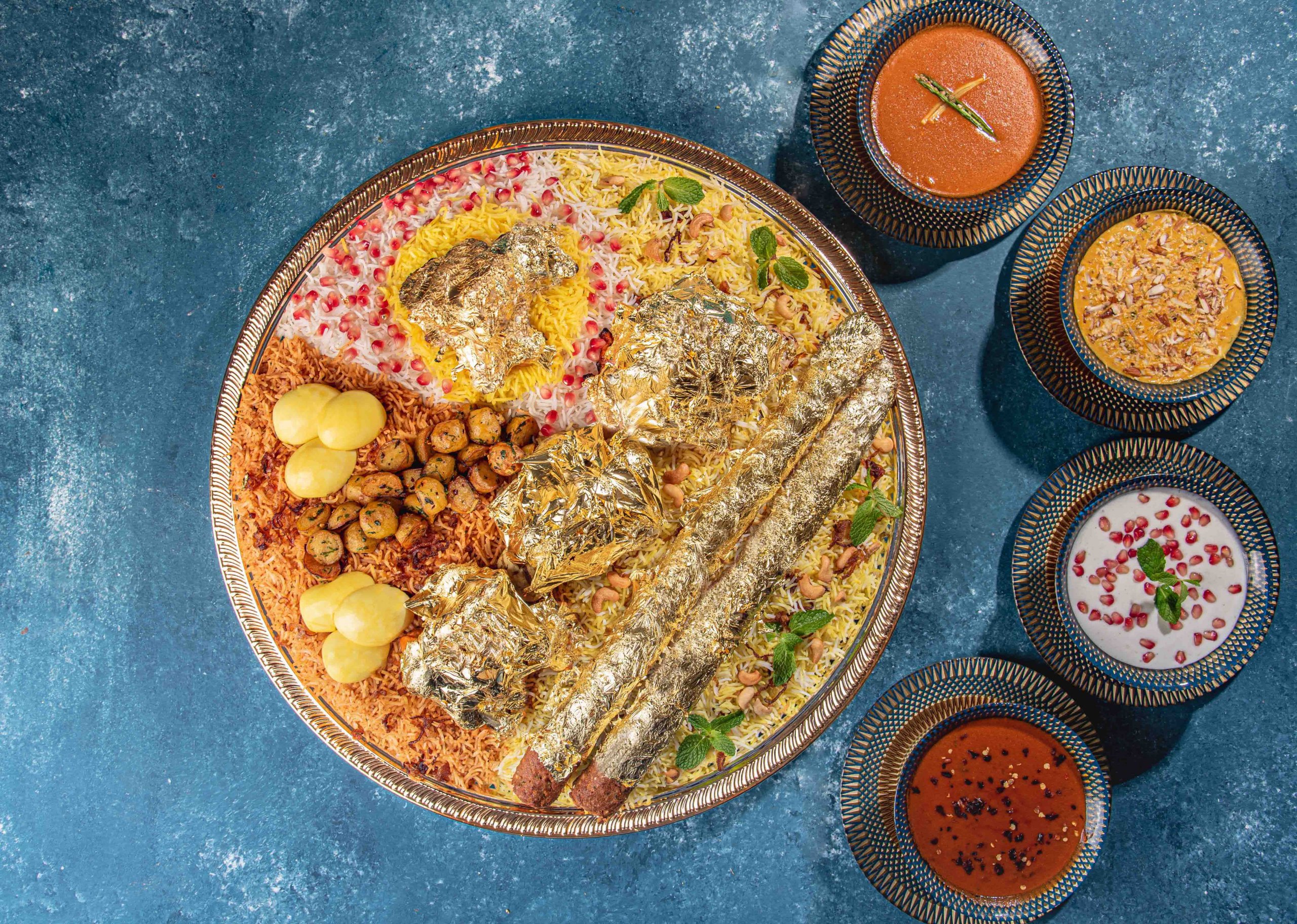 Dine like royalty with Bombay Borough's luxurious signature creation, 'The Royal Gold Biryani', enriched with 23 karats edible gold. Carrying the title for the world's most expensive biryani, the royal meal takes you on an enticing journey brimming with unique Indian spices, exceptional flavours and tantalising aromas.
The exclusive creation includes a selection of gold leaf kebabs such as Kashmiri lamb seekh kebab (grilled pieces of meat), old Delhi lamb chops, Rajput chicken kebabs, Mughlai koftas (meatballs) and Malai chicken roast (creamy chicken) served on a bed of saffron-infused biryani. Yes, the kebabs are really covered in gold leaves. Something that is sure to make it to Instagram!
The Royal Gold Biryani is complemented by a wide selection of exquisite sauces, curries and raitas, served in a thaal (a large, flat platter for serving food). This feast fit for royalty is then further garnished with 23 karat edible gold flakes.
Serves 4-6 people. Can be pre-booked or ordered on the spot – requires 45 minutes of preparation time.
Bombay Borough, February 1 from 11:30am-11:30pm (Saturday to Wednesday) and 11:30-1:30am (Thursday to Friday). Priced at AED1,000. For more information, visit the website and for reservations, call +971 4 327 1555.