From to chef's table experiences and truffle dishes to free gourmet liquorice and barbecue kits, here's our suggestions for everything exciting in the UAE 
Dubai
Luna Dubai, Four Seasons Hotel DIFC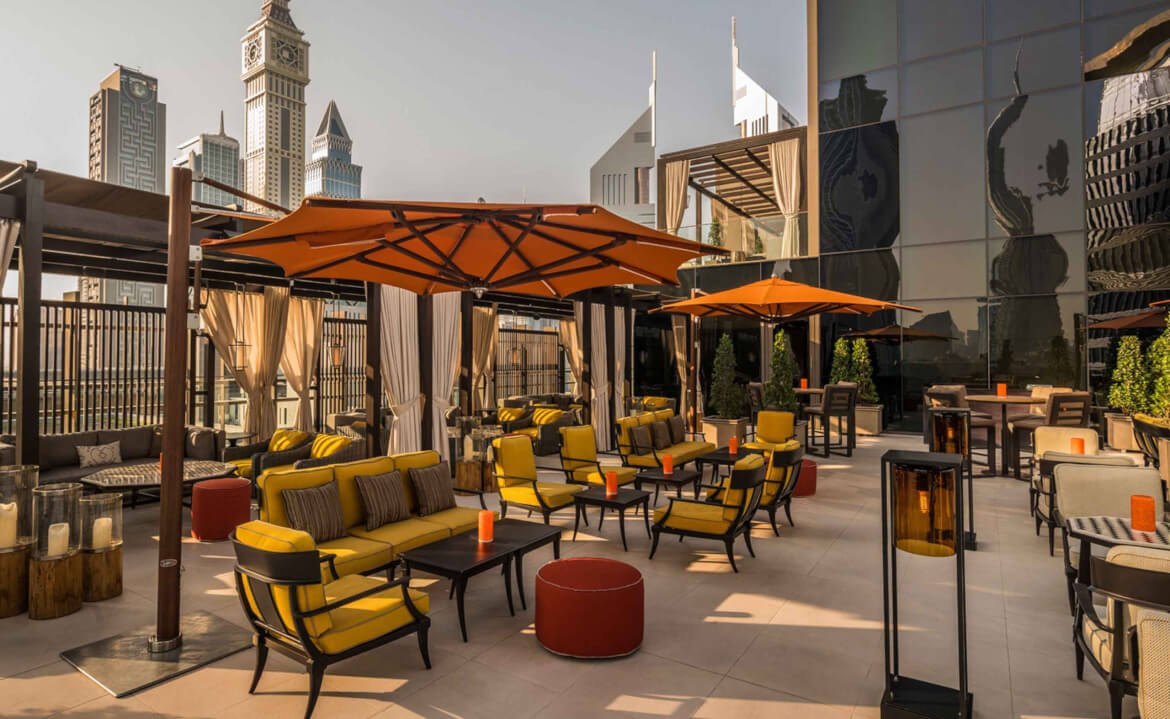 This Thursday, make your way to the stunning rooftop venue Luna Dubai for Dia de los Muertos like you've never experienced before.
With papel picado lined ceilings, floors trailed with lanterns and tables topped with sugar skulls and pampas grass, diners will feel as if they have entered an exotic bohemian garden beautiful enough to awaken the spirits. Sip on elevated, winning concoctions and indulge in a tempting Pan-Asian menu on the expansive terrace, as you take in the spectacular skyline views around you. Grab a sombrero, your dance partner and ready yourselves for a glittering dance-off with costumed entertainers, to the waltz of electric violins. Whether you're catching up with old friends or making new ones, Luna Dubai is the place to see and be seen.
November 11 from 5pm-3am. Visit the website and Instagram.
Jubilee Gastronomy by Gates Hospitality, Expo 2020 Dubai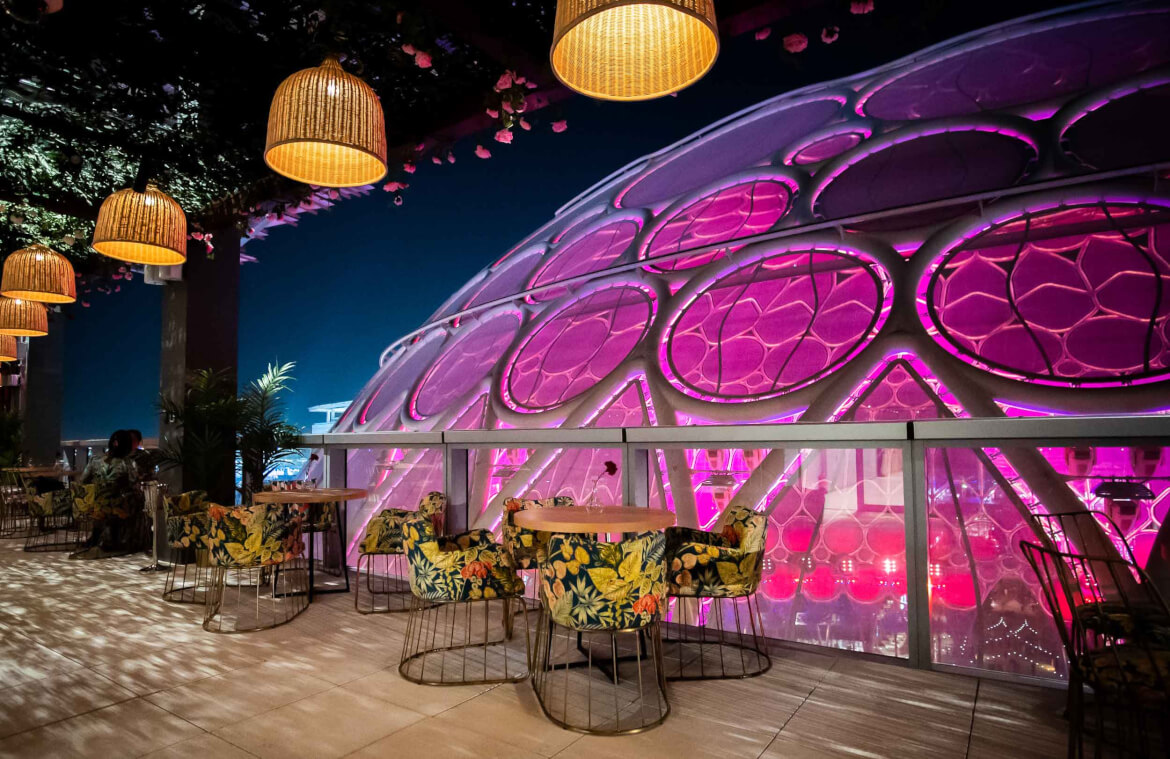 Make your way to the Jubilee Gastronomy, the spectacular dining destination by Gates Hospitality, to indulge in a series of exceptional culinary concepts.
The space boasts an ultra-luxurious collection of unparalleled chef's table experiences, including award-winning culinary geniuses and local talents. The week ahead, beginning on November 14, stars Michelin star Chefs Fatih Tutak, Asia's 50 Best Restaurants and Christian Sturm-Willms, Yunico (1 star); alongside Dubai-based Chefs SK Choi, Armani/Hashi and Prashant Chipkar, Masti. Not forgetting the striking rooftop views alongside a sampling of lighter bites and winning mixes at the Jubilee Mixology open air rooftop bar on days without a specific showcase.
November 14 – Chef SK Choi and November 17 – Chef Prashant Chipkar for Dinner from AED795 (9 course tasting menu); November 16 – Chef Fatih Tutak and November 18 – Chef Christian Sturm-Willms for Lunch from AED795 (4 course tasting menu) and Dinner from AED2500 (9 course degustation menu); and November 15 – Jubilee Mixology open air rooftop bar (à la carte). Call +9714 350 9223 or email book.jubilee@gatesdxb.com. Visit Instagram.
Sea Fu, Four Seasons Resort Dubai at Jumeirah Beach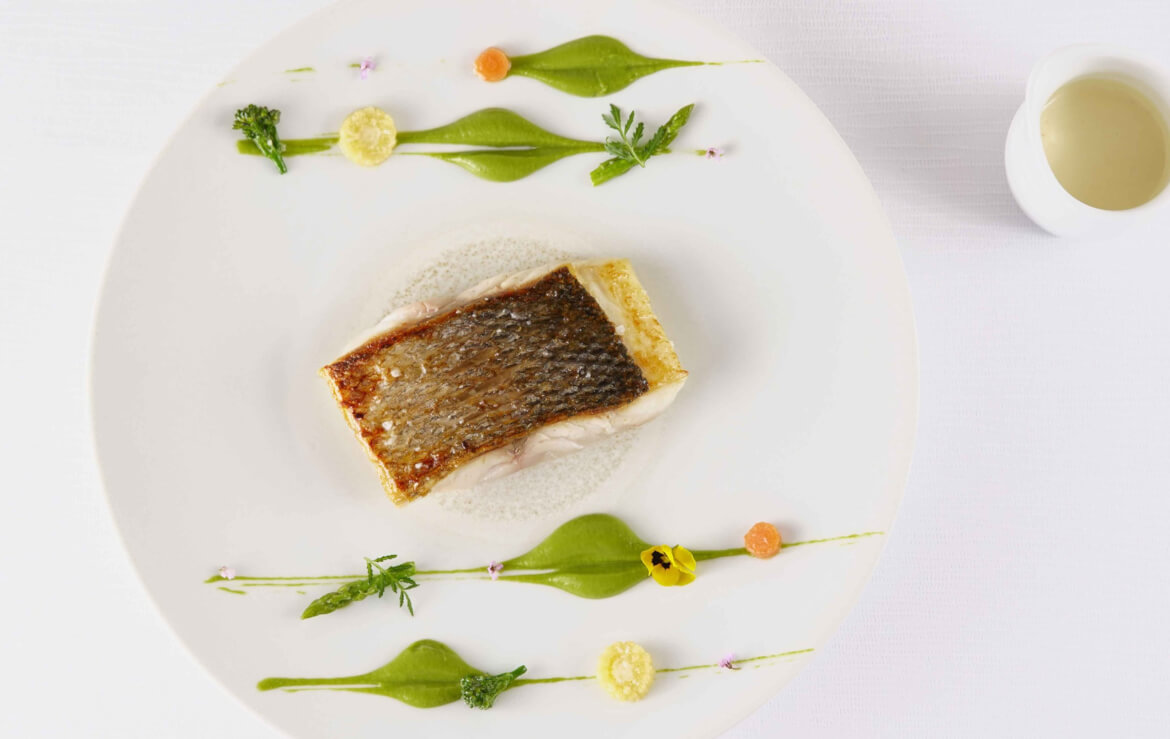 Pencil in a visit to the stylish Sea Fu restaurant and treat yourself to an exquisite dining experience amidst zen-like surroundings with the sound of ocean waves gently lapping up against the shore and birds chirping happily from the lush garden.
The beachside sanctuary welcomes the new season with a bounty of culinary treasures from a chic and modern menu. Diners are invited to take their pick from gastronomy featuring Asian-inspired flavours and local ingredients that will awaken and excite the palate. A standout dish to try includes the Seared wild sea bass with a special Sea Fu twist; while dinner calls for the catch of the day which is artfully prepared and served in a baked salt-crust, before being presented and plated tableside. Complement your meal with a selection of creative concoction inspired by aquatic influences.
Daily from 12:30pm-12am. Call +9714 506 0300. Visit the website or Instagram.
Harvey Nichols x Aspen by Kempinski, Kempinski Hotel Mall of the Emirates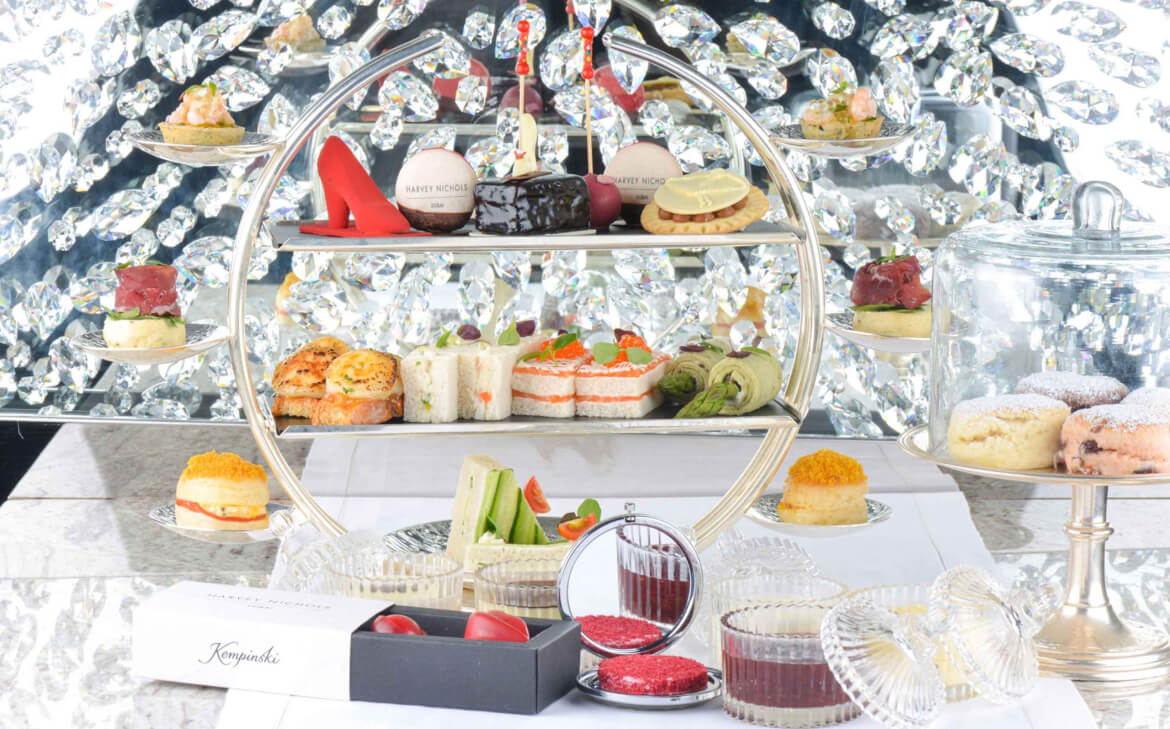 Sit down to a limited edition, elegant fashion-inspired afternoon tea at Aspen by Kempinski, in collaboration with the luxury department store Harvey Nichols. 
Diners can look forward to a sophisticated set menu served in a three-tier high tea stand, including bites such as a Baby shrimp tart with mango salsa, a Scottish smoked salmon and cream cheese sandwich, Orange marmalade on crispy ciabatta and a selection of Harvey Nichols branded macarons and chocolates. Those who visit with a friend can take advantage of a wider variety of nibbles such as a Caramelised goats' cheese with orange marmalade on ciabatta, Asparagus sphere rolls in spinach bread and Mango panna cotta.
Daily from 3-6pm at AED215 per single set menu and AED395 per double set menu. Book in advance to receive 10 per cent off at Harvey Nichols. Visit the website.
Carine, Emirates Golf Club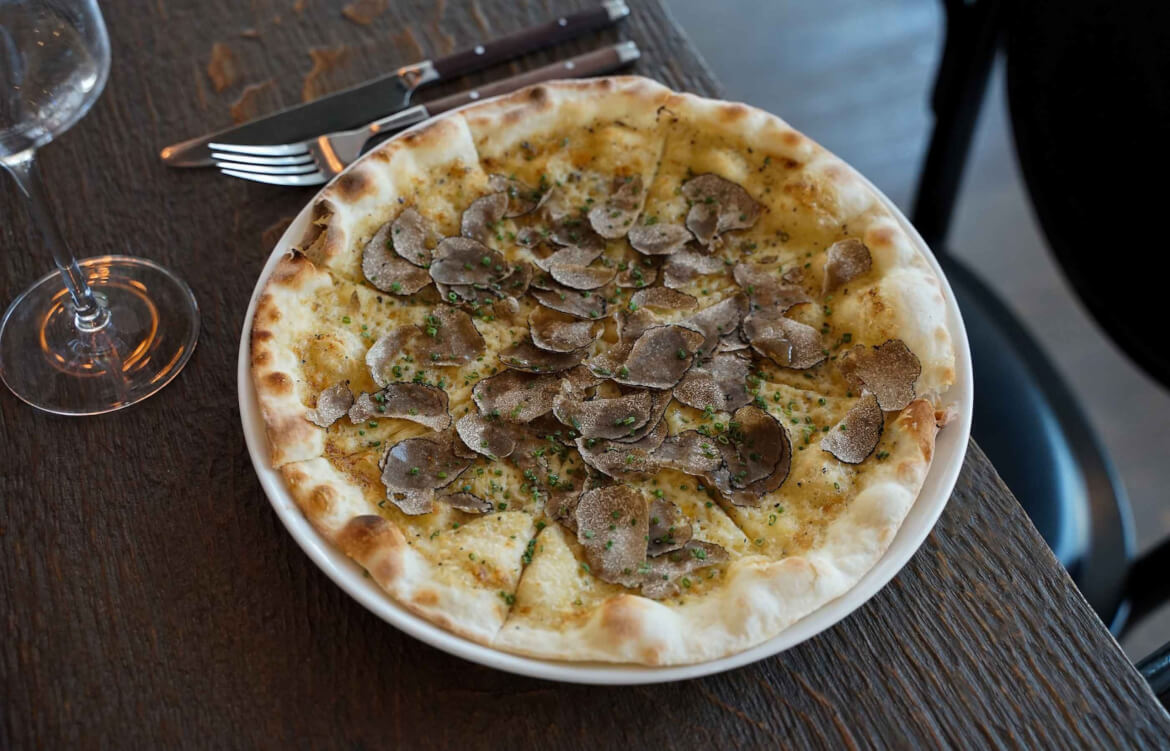 The chic spot invites diners to celebrate the truffle season with a truffle-infused culinary journey featuring the addition of beautiful black truffles to the restaurant's French-Mediterranean menu.
Relish the delicacy with Carine's Truffle tart, prepared with crispy homemade dough, melted cheese and freshly shaved black truffle; or savour the Beef carpaccio with Comté cheese, quail egg and a truffle dressing. Alternatively, opt to tuck into a plate of Tuna tartare adorned with truffle, or a portion of Truffle rigatoni and Truffle ravioli.
Sunday to Thursday from 12-3pm and 7-10:30pm; and Friday to Saturday from 9am-3am and 7-11pm. Visit Instagram. Call +9714 417 9885 or email reservations@carine.ae.
Carna by Dario Cecchini, SLS Dubai Hotel and Residences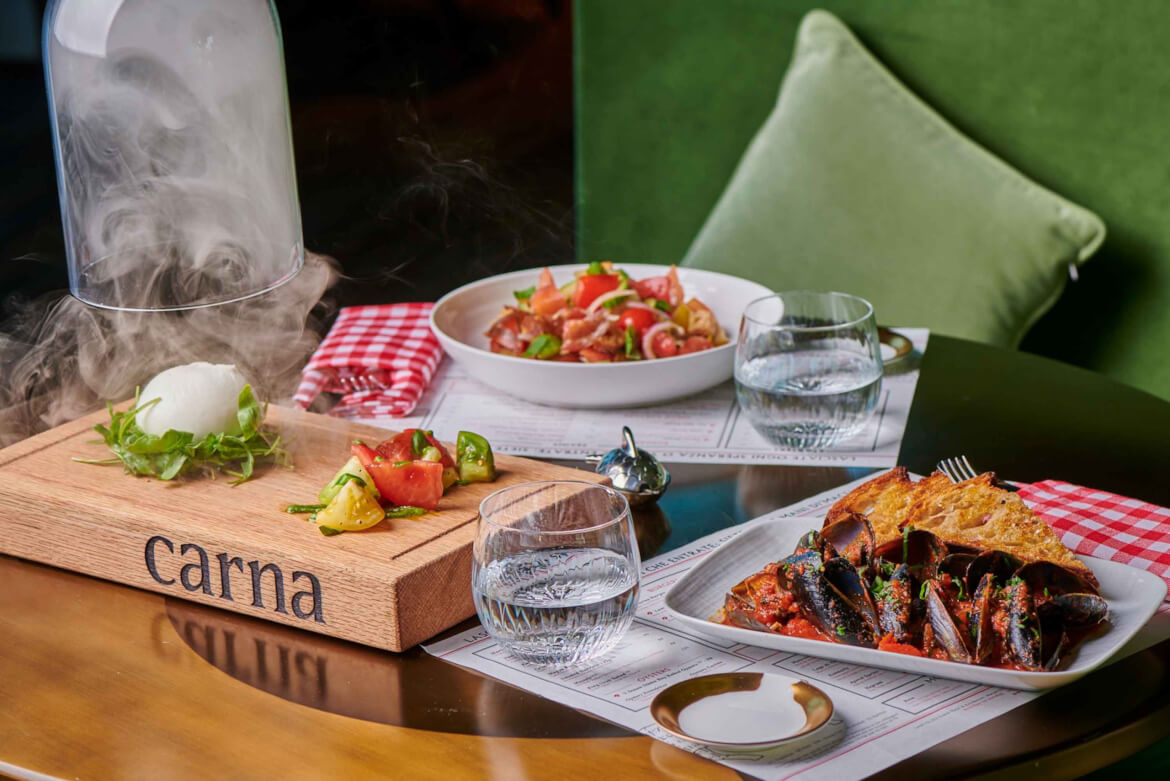 Head down to Carna by Dario Cecchini for a delectable lunch called Pranzo a Carna and enjoy a feast that was previously available only for dinner.
Bringing the Tuscan region's aromas and flavours to Dubai, the multi award-winning butcher Dario Cecchini has included some of his own personal favourites to the lunch menu. Begin with the King crab salad with green apple vinaigrette and chives; before indulging in a Smoked burrata with heirloom tomato and rocket pesto. Mains call for a portion of Steak frites with a bearnaise sauce; or Dario's own Carna burger boasting a Wagyu beef blend topped with beef bacon-onion marmalade, rocket leaves, foie gras, raclette and a bone marrow spread.
Daily from 12-3pm. Call +9714 607 0761. Visit Instagram.
Twice, Al Safa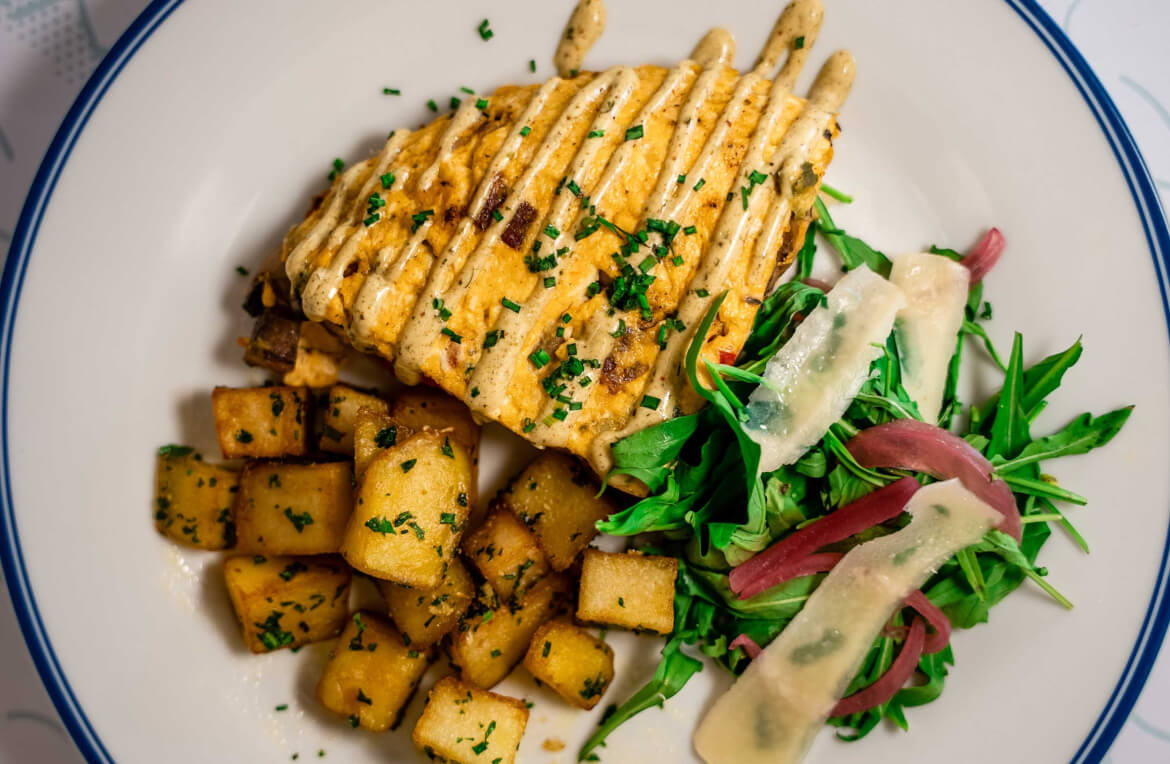 Hotfoot to this newly opened, vibrant bistro and tuck into a cracking breakfast menu featuring a must-try selection of dishes for every palate.
Start your day right with an Avo mash on sourdough with poached eggs; Portobello scrambled eggs with Swiss cheese; or opt for Deep-fried halloumi bites. For American-inspired favourites, Twice offers its unique twist on popular favourites such as Wings and Waffles and Nona's Frittata. Specialty breakfast dishes include a Sausage and pepper hash, Eggs in purgatory, Huevos rancheros, Twice Benny and Eggs a l'Americana. Diners that desire a sweet start to their day can tuck into Cereal French toast or a stack of pancakes.
Visit Instagram.
Lopo Pizzeria, Burj Views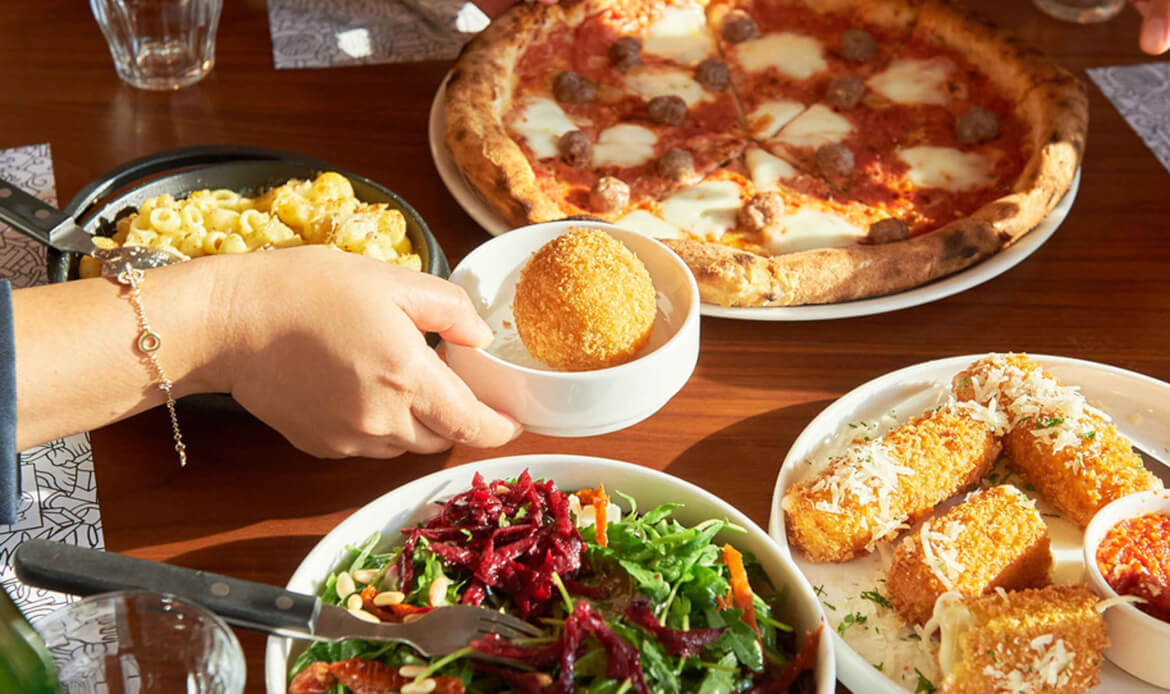 A new, homegrown pizzeria recently made its debut in Downtown Dubai and it offers a selection of delightful pizzas, including vegan bites.
Crafted using only quality stone-ground organic wheat flour, the concept is the brainchild of residents Kamelia and Ehsan Hosseini and was nurtured over several summers spent across Italy and New York City. Begin with a silken Burrata from Puglia, Italy; before taking your pick from signature pizzas including the Diavola with spicy beef salami cured in the Italian Alps and Bufalina, made with fresh buffalo cheese from Campania Italy.
11:30-12am. Visit the website and Instagram. Order online.
Sausage Fabrique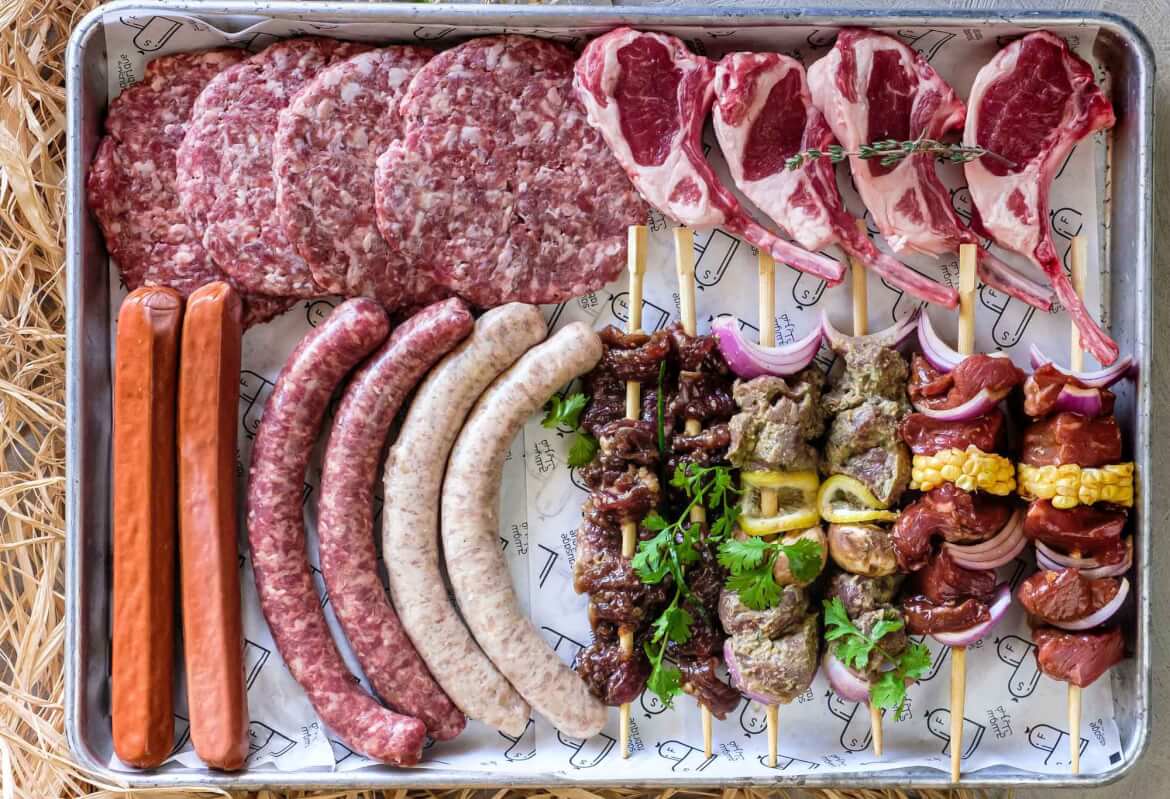 Al fresco dining season is here and the artisanal Sausage Fabrique has introduced their Signature Grill Kits to help make your next camping trip, family picnic or backyard barbecue hangout a delight.
Expect high quality, handcrafted sausages, fresh and halal meats. Choose from a box packed with American beef hot dogs with potato rolls, Wagyu burgers with potato buns, Chicken burgers, Chicken skewers, Lamb chops, ribeye and even a tomahawk; each accompanied by a selection of rubs, seasonings, sauces and salads. Each box is designed to serve from four to ten people.
Weekdays from 8am-11pm and weekends from 8-1am. AED95 onwards (each box). Order online on Chatfood, Deliveroo, Talabat, Careem now and Instashop. Visit Instagram.
LAKRIDS BY BÜLOW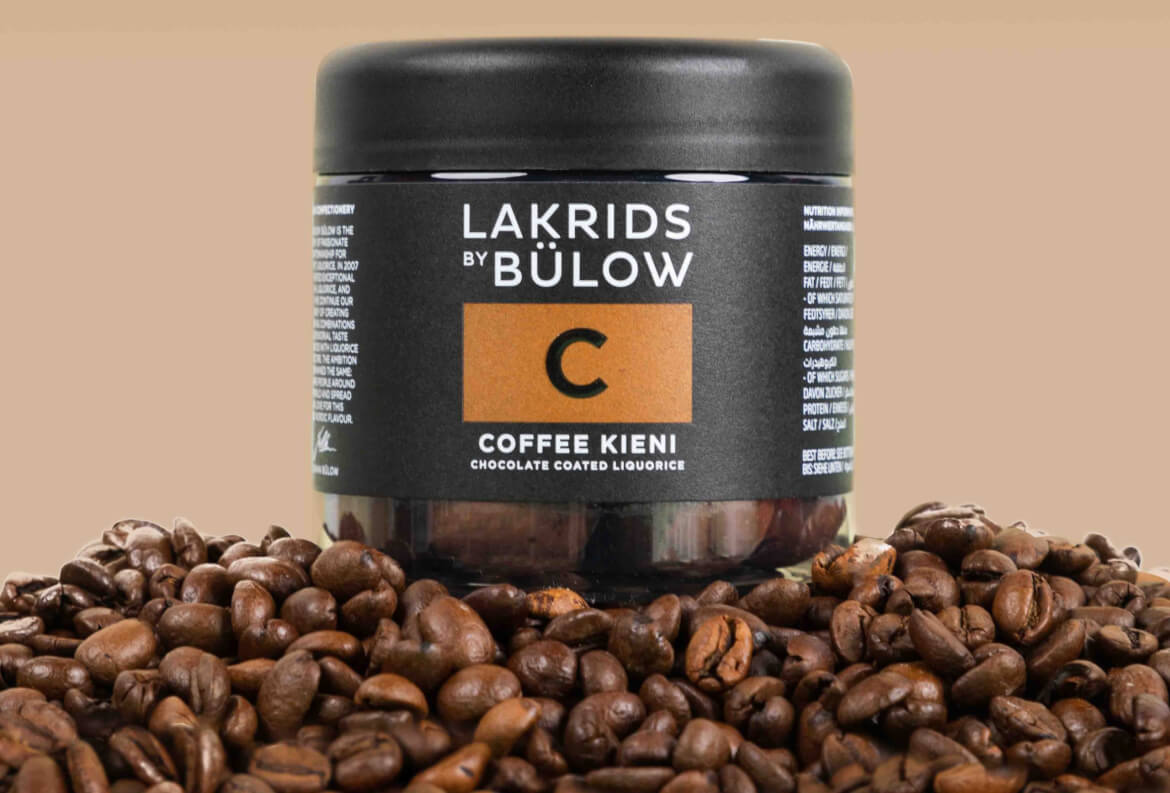 The Danish confectionery has launched a 'Share it with a hater' movement for liquorice enthusiasts to share their love for the candy with family and friends who are perhaps not the biggest fans of the sweet.
How it works: The brand will send you a pack of gourmet liquorice for free, if you promise to share it with someone who dislikes it. The goal is simple here, where the brand is on a mission to offer everyone a free sample, thus introducing them to liquorice and spreading the love for the same. Liquorice by LAKRIDS BY BÜLOW is handcrafted and takes up to 48 hours to make one piece, not to mention that all the creations are made with one single liquorice machine.
Sign up here. Visit Instagram.
Abu Dhabi
Abu Dhabi Culinary Season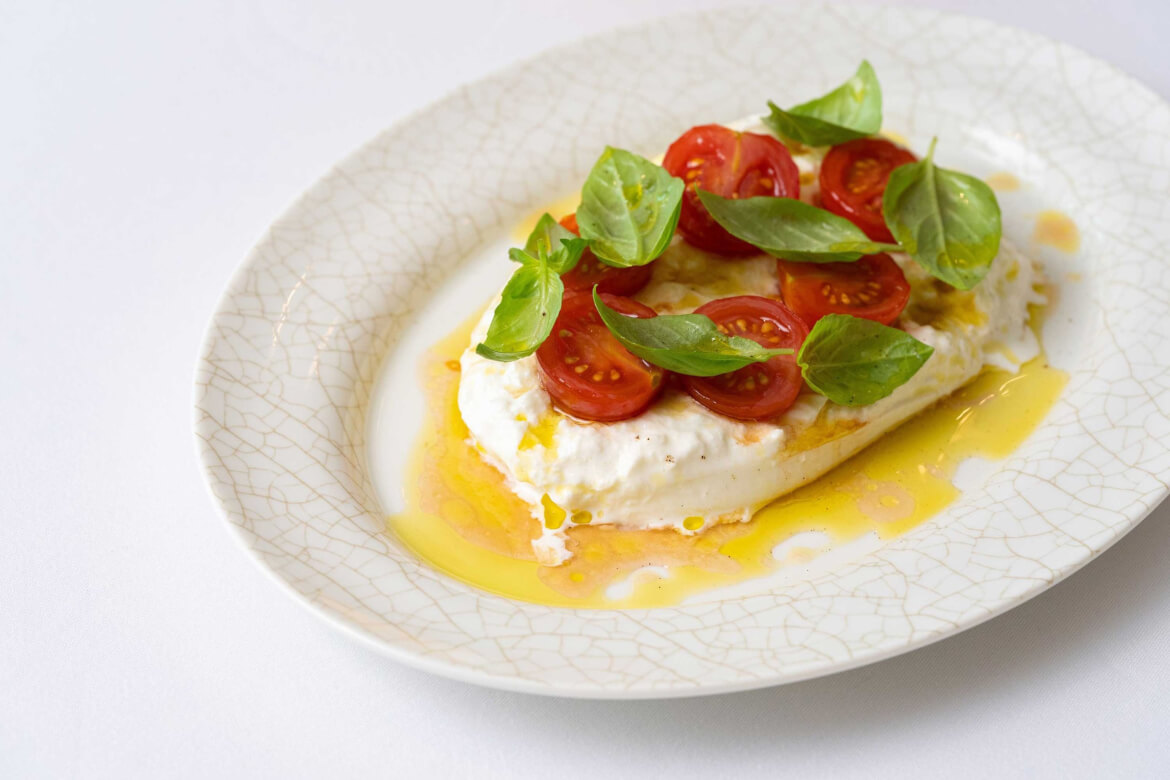 The Abu Dhabi Culinary Season initiative cooks up a storm with the return of the Chef's Table experience, with 20 restaurants from across the capital creating special three or four course set menus focused on their signature dishes.
Participating restaurants include Raclette, with its signature Beef tartare; Buddha Bar and its Limeno ceviche; Catch, which will include its Kumquat chicken; a Signature platter from COYA; and Cyan Brasserie, which will present Duck leg confit. Other dishes include Burgundy snails at Fouquet's; Stir-fry wild prawns at Hakkasan; Cheese kunafa at Li Beirut; Dal makhani at Martabaan; and Seekh tacos at Moksh. Niri will showcase its Sesame soy beef; while diners can look forward to Kolhapuri mutton rassa at Punjab Grill, Ravioli filled with sundried tomato at Sayad, Tiramisu at Terra Secca and an Eggplant parmigiana at Villa Toscana.
November 11 to 27. AED255 onwards per set menu. Visit the website and Instagram.
Silk & Spice, Sofitel Abu Dhabi Corniche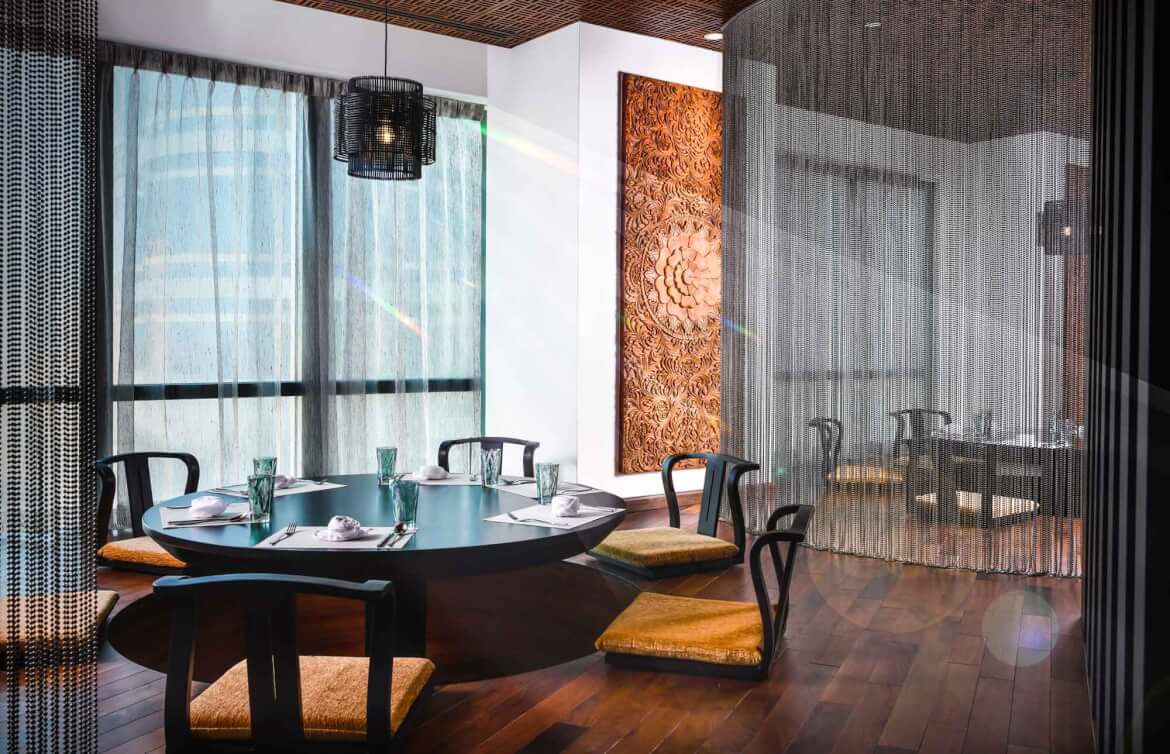 The award-winning Thai restaurant Silk & Spice has reopened its doors to diners and is set to dazzle them with vibrant, authentic delicacies.
Expect classics including a Thai green curry, Pad Thai, Green papaya salad and Mango sago in coconut milk. Complementing the diverse flavours is the impressive Siam Bar featuring Thai-inspired sips to accompany. With uninterrupted views of the Corniche and Arabian Gulf, Silk & Spice combines the traditional sights and sounds of Thailand with timeless elegance.
Monday to Saturday from 12–3:30pm and 7-11pm. Call +9712 813 7887 or email h7507@sofitel.com.