Take your pick from our top suggestions below
Dubai
Westin PikNik, The Westin Dubai Mina Seyahi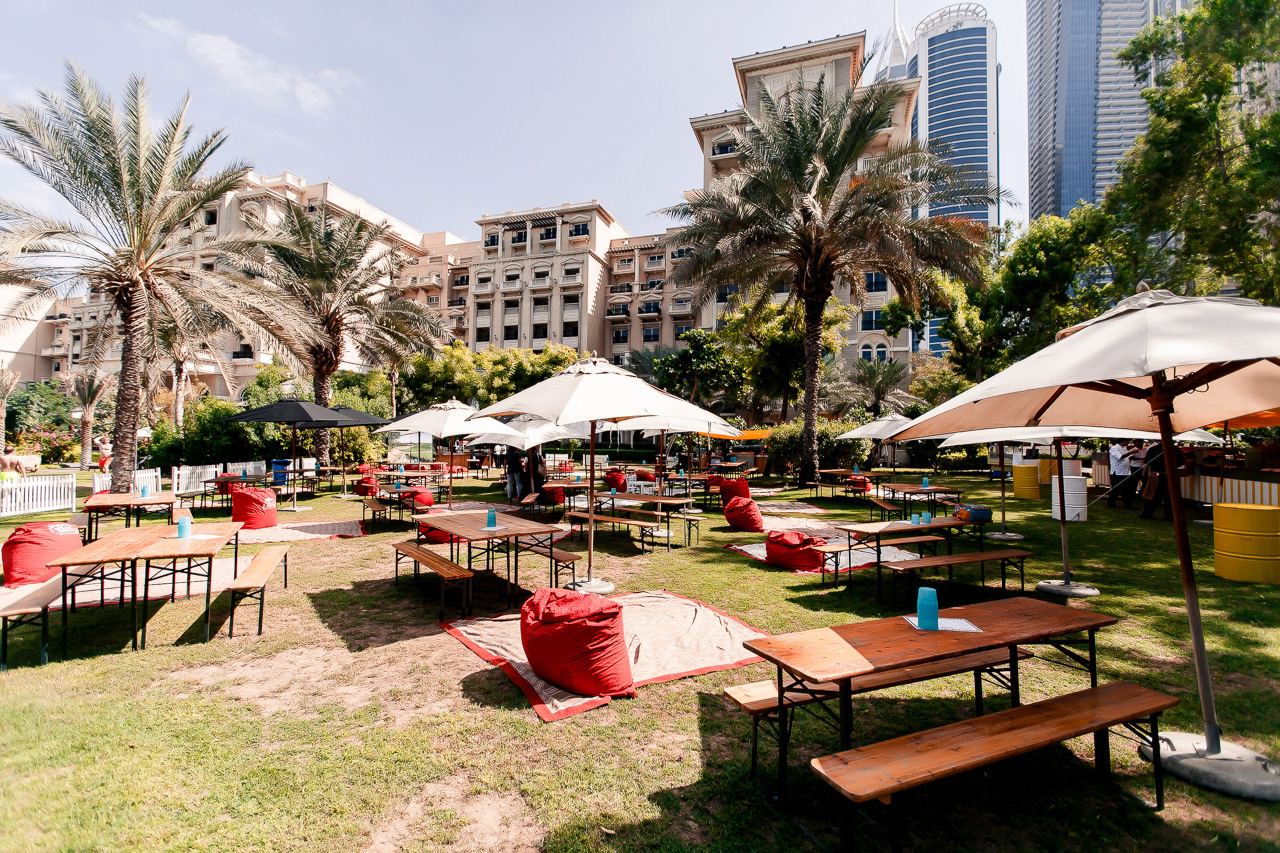 Spend your Saturday afternoon on the sprawling lawn with a pre-packed wicker basket filled with treats such as sandwiches, cheeses, cured meats, cold mezze, salads, warm savoury bites and sweet pastries. Additionally, there will be plenty of food and beverage stations, including a BBQ grill and an ice cream truck. For those who want to make a day of it, visit the Jungle Bay Waterpark that features multiple attractions for all ages.
Saturdays from 12-4pm. AED250 per basket, or AED450 per basket (inclusive of Jungle Bay Waterpark access). Call +9714 511 7373.
Khau Galli, Mall of the Emirates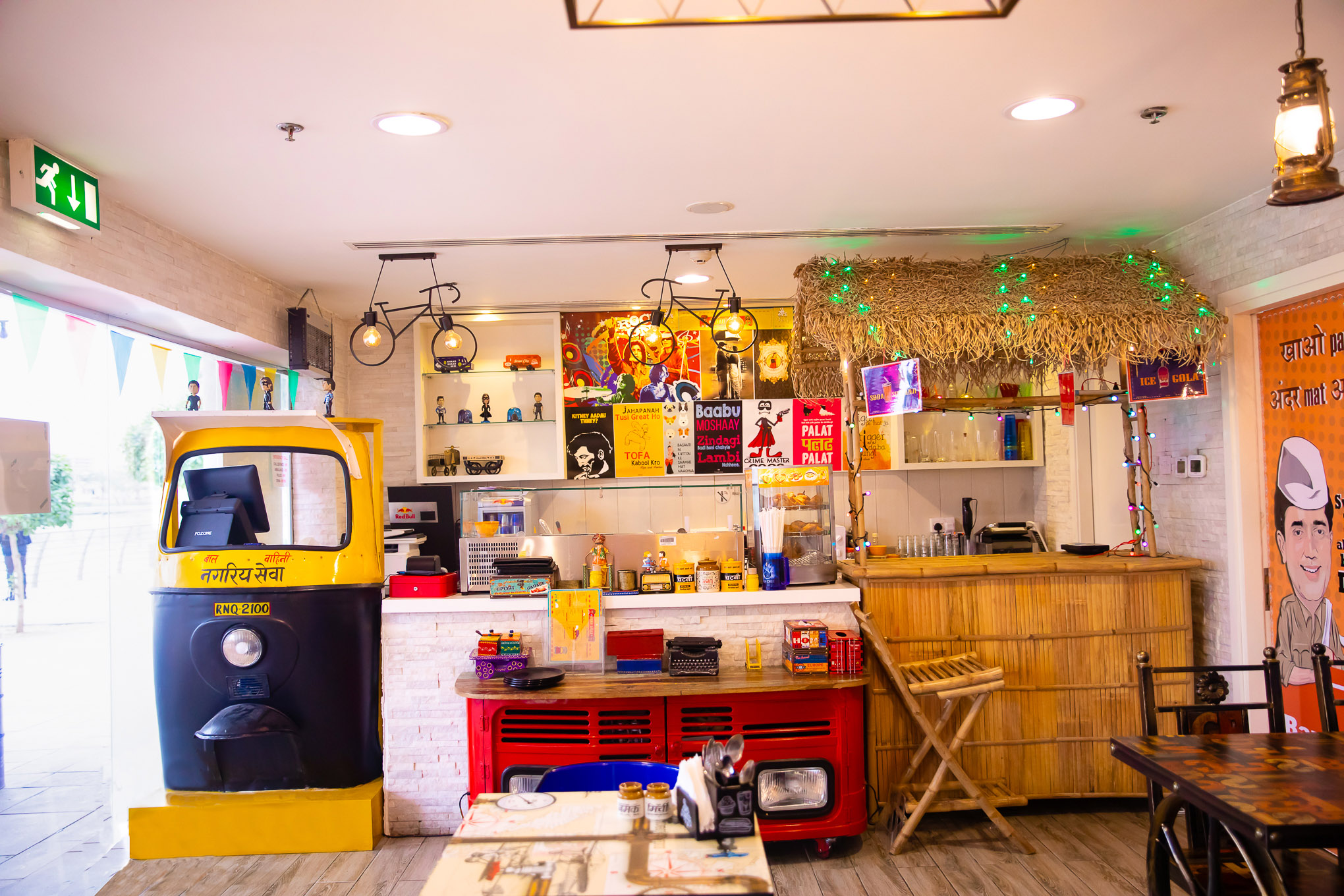 This vibrant Indian restaurant launched by a passionate Dubai foodie couple has opened its third branch in Dubai. Visit the casual eatery for a taste of North Indian, South Indian, Chinese and Italian cuisine, with street food being their speciality. Indian flavours are represented by a selection of tempting dishes such as a chaat platter (a savoury snack), Khau Galli special thali (a platter with different dishes), chole bhature (chickpea curry) and jalebi rabri (a fried dessert, topped with syrup and creamy sweetened milk).
 Call +97152 584 6383 or order online.
Paros, Taj Jumeirah Lakes Towers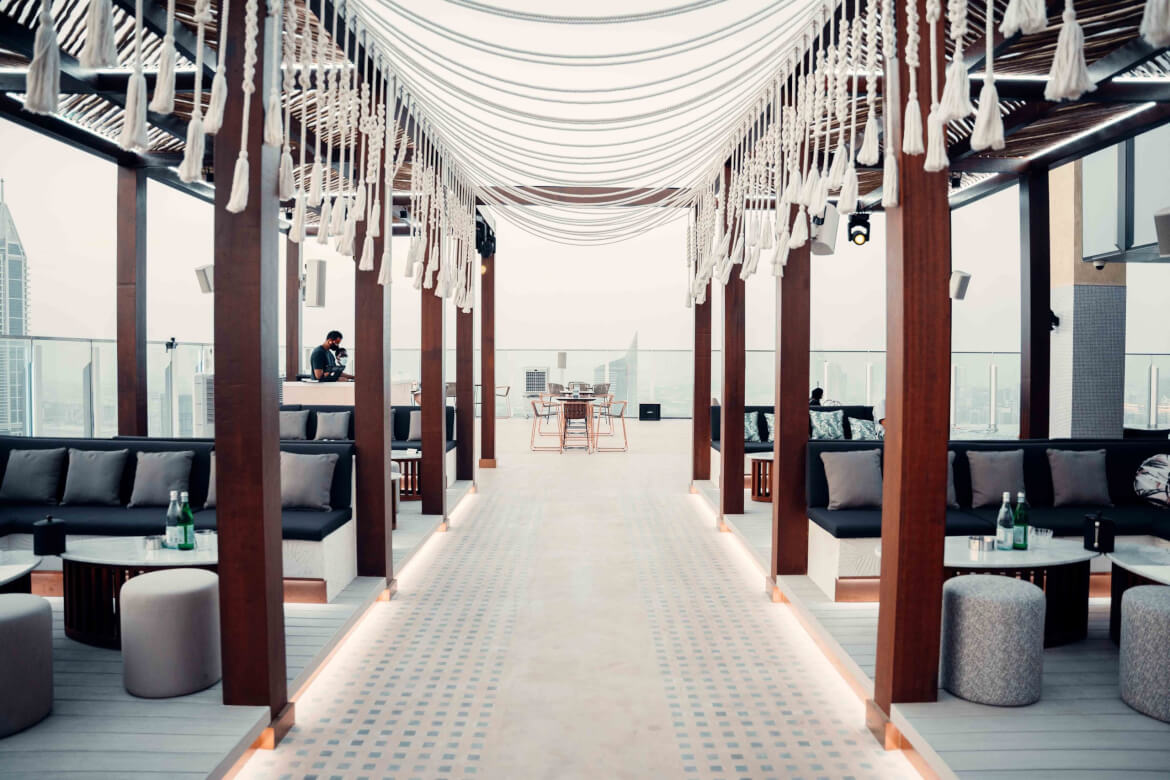 The Mediterranean-inspired rooftop restaurant turns one this February, offering a specially curated anniversary menu featuring signature dishes and eclectic beverages. Indulge in cheese saganaki and spiced lamb sliders, complemented by signature sips, while soaking in unbeatable views of the city.
Until February 29 from 12-7pm. AED46 per item. Call +9714 574 1111 or e-mail info@parosdubai.com.
Distillery Gastropub, Souk al Manzil Downtown Dubai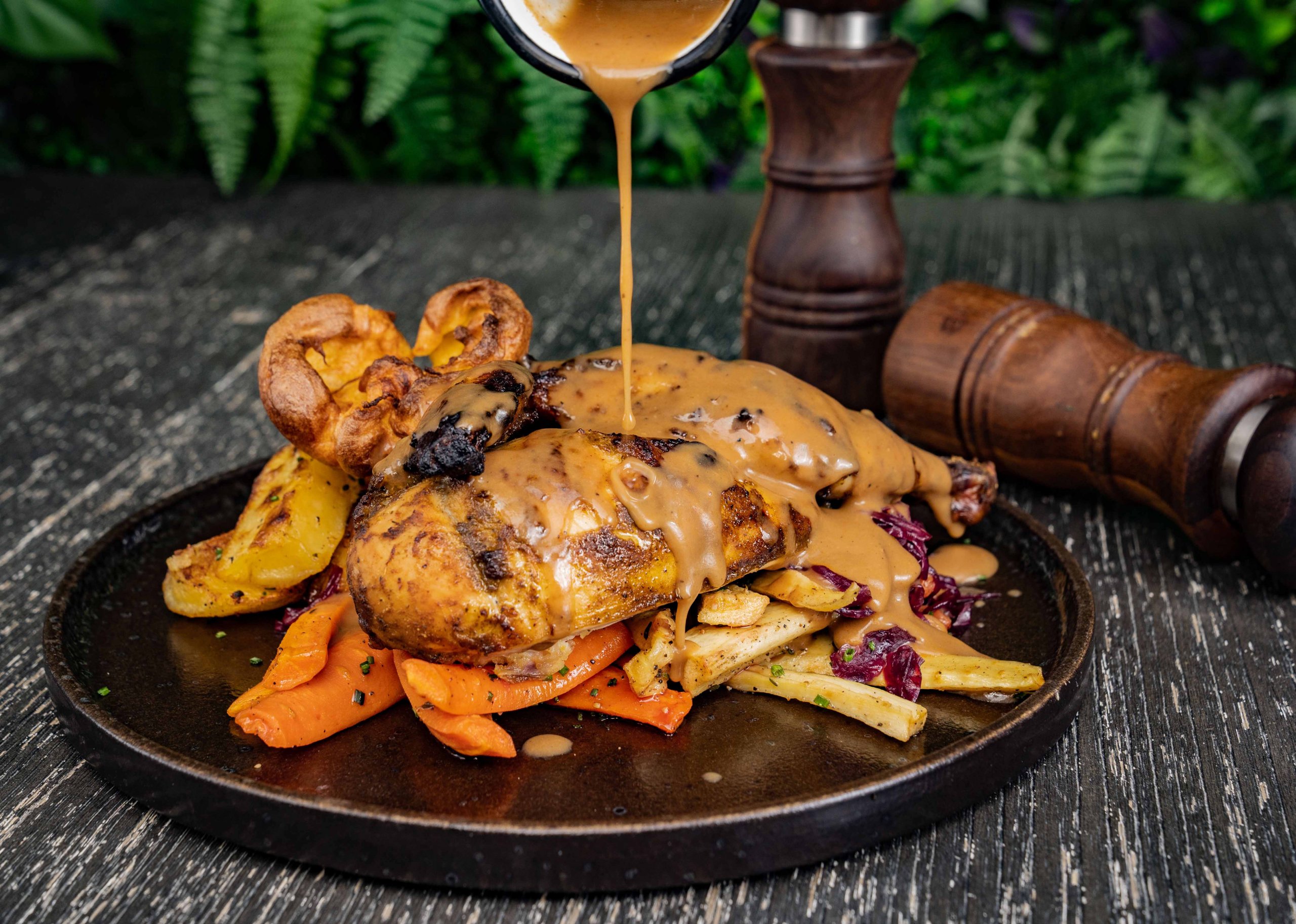 Tucked away in the heart of downtown Dubai, this gastropub has added a classic roast dinner to its menu. Expect crispy roast potatoes, classic Yorkshire puddings, honey glazed carrots and gravy, served with a choice of roast chicken, striploin, or salmon, and a glass of hops or grape.
Saturdays from 1-4pm. AED99 per person (inclusive of one beverage). Call +97154 998 2003 or visit the website.
Wakame, Sofitel Downtown Dubai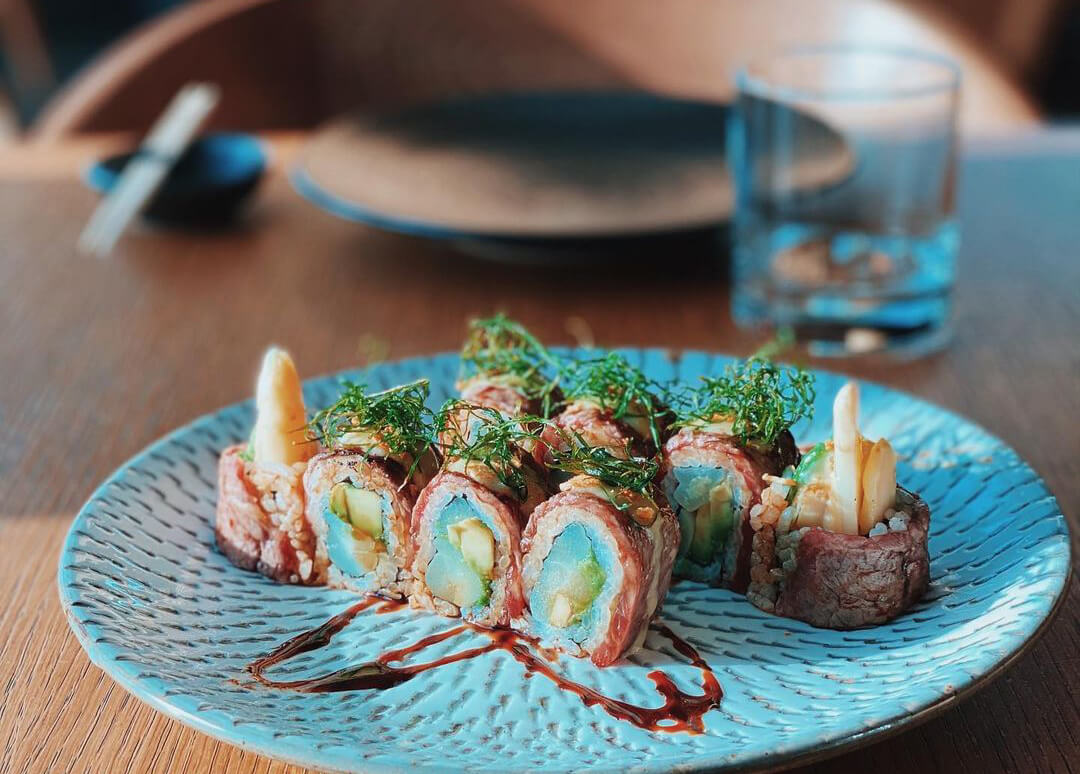 The modern Asian, fine-dining restaurant is hosting private master classes in the art of culinary sushi, dim sums, concoctions and desserts. From shopping lists to final tastings, chefs will guide participants through every step as they learn how to create a selection of Wakame's signature dishes and desserts and even become a sushi chef for the day.
Daily from 1-5pm. Book online.
Roka, The Opus by Omniyat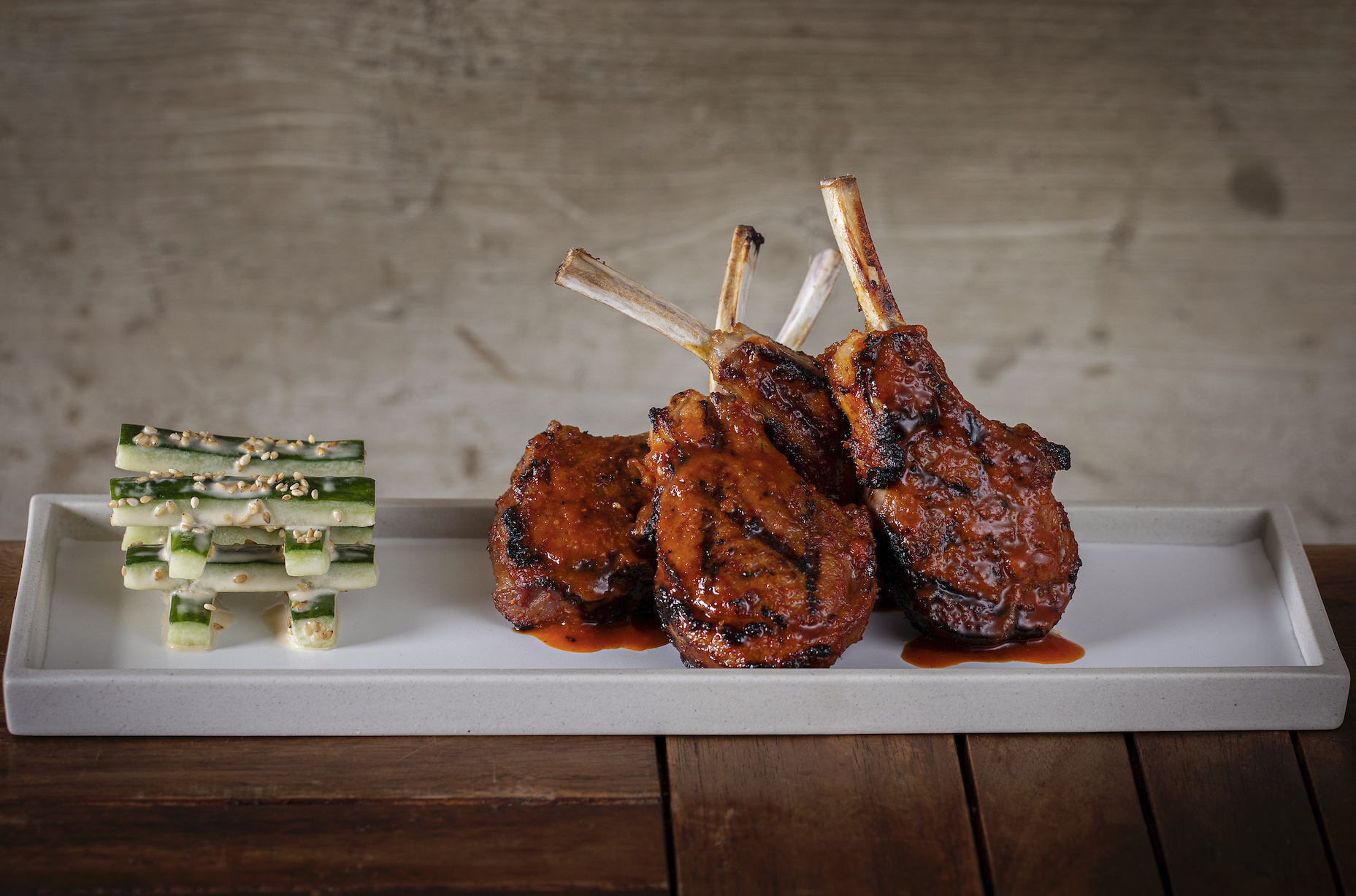 Featuring stunning views of the Burj Khalifa from their outdoor terrace, Roka is a contemporary Japanese Robatayaki cuisine restaurant and bar nestled away in Business Bay – an ideal spot for an evening out. From sumptuous maki rolls with salmon and wagyu to robata seafood with scallops and Japanese hotpots with king crab and miso butter, the menu has been created to ensure diners have an experience they will never forget.
Open daily from 12-4pm and 6:30pm-late. Call +9714 439 7171 or visit the website.
Sea Fu, Four Seasons Resort Dubai at Jumeirah Beach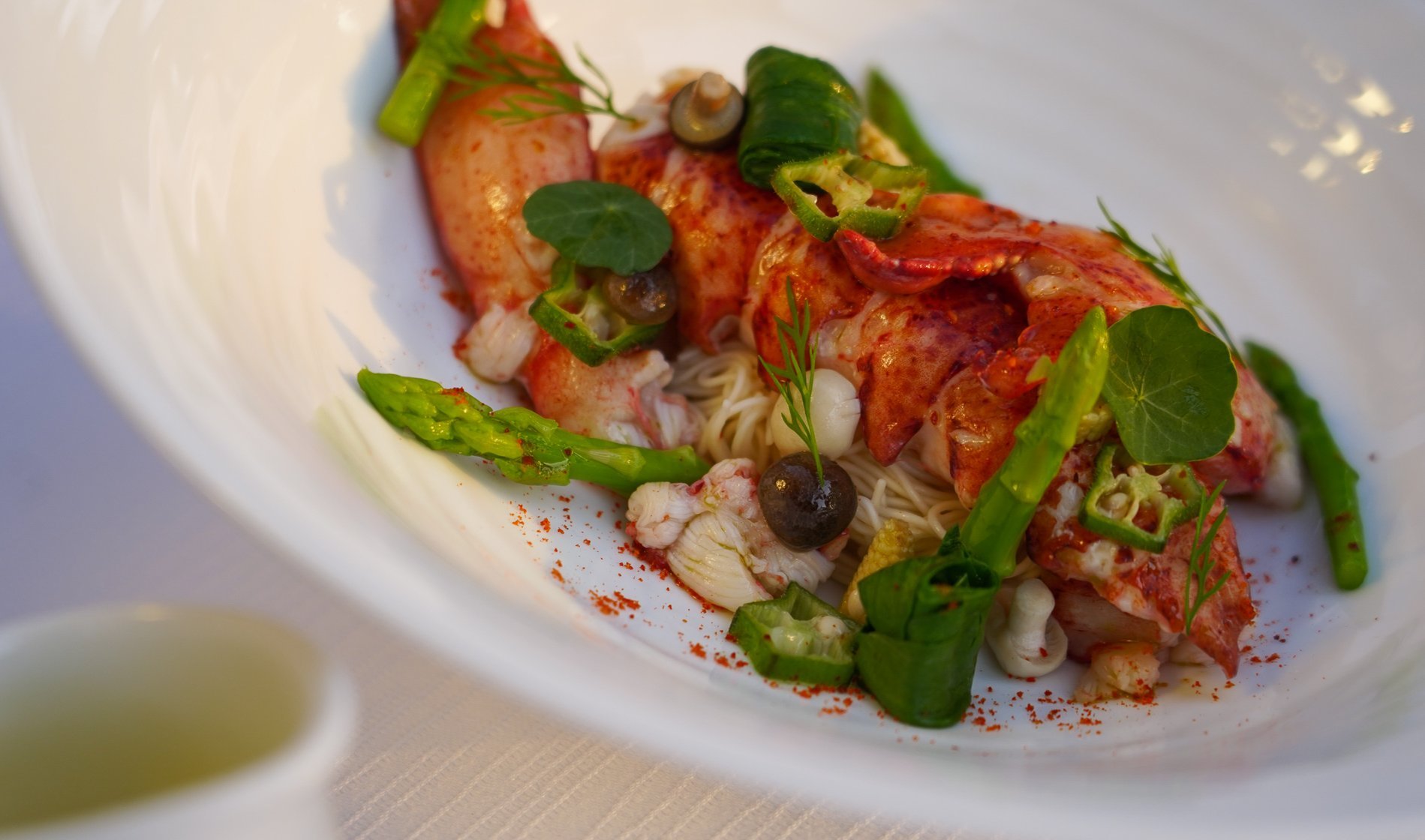 The delightful beachfront restaurant with gorgeous views of the Arabian Gulf has revamped their Asian-inspired fresh seafood menu. Among the latest signature delicacies is a standout dish of steamed Canadian lobster with vegetables, dashi broth, a yuzu-lemongrass butter sauce, chia seeds and noodles. Other options include a roasted wagyu beef tenderloin Rossini with bok choy and foie gras; a seared black cod in a plum, soy, ginger and garlic marination; seared organic duck breast in a five-spice sauce and a lot more.
Open daily from 1-4pm and 7-11pm. Call +9714 270 7802.
Go! Greek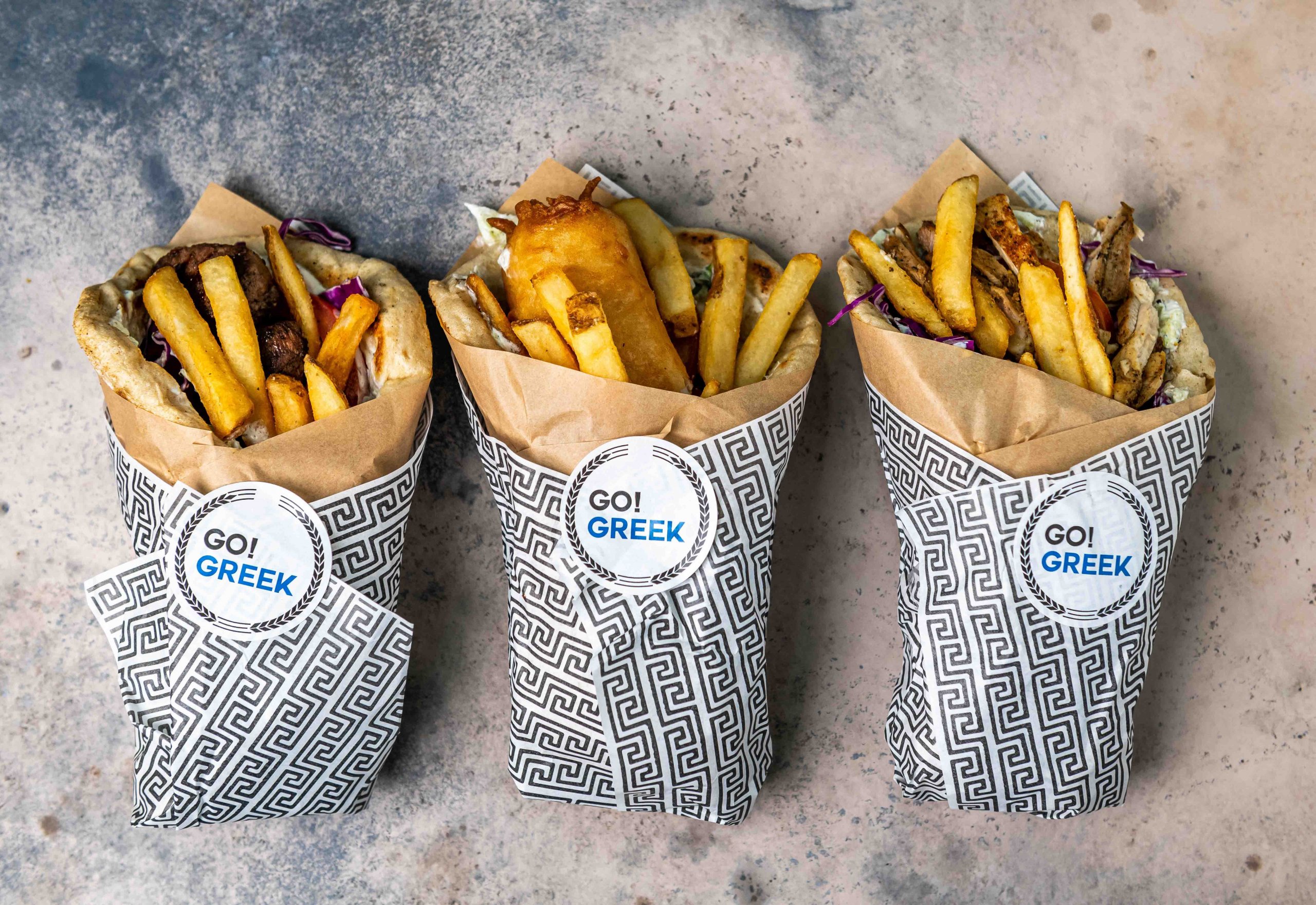 Staying home this weekend? Try Go! Greek, a delivery-only concept that just unveiled the biggest gyro in the city, weighing 370 grams. The giant wrap consists of freshly baked pita bread straight out the oven, Greek-marinated chicken, tzatziki sauce, juicy red tomatoes, fresh red onions, red cabbage and crispy fries.
Order online. 
Abu Dhabi 
The Fountains at Yas Mall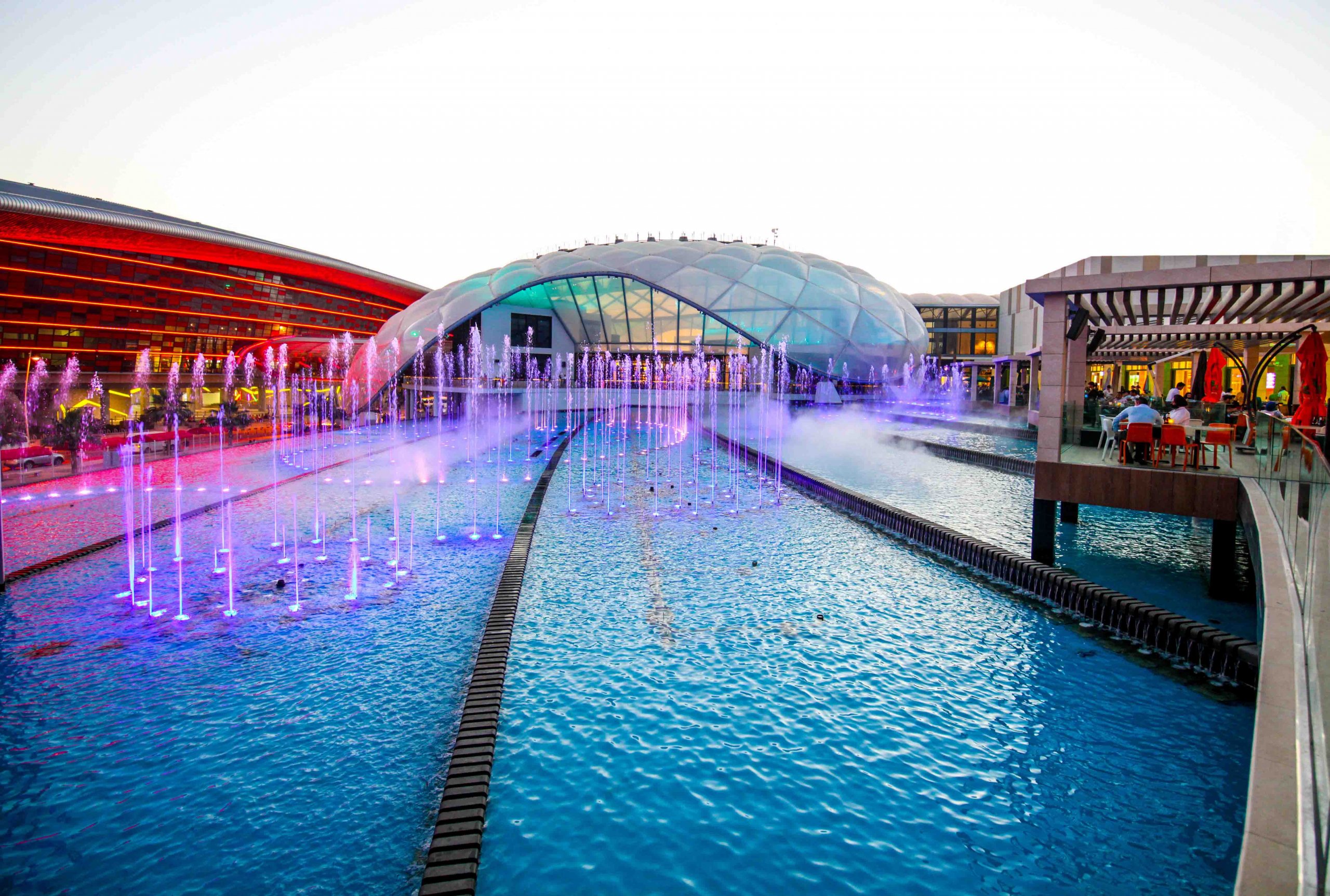 Embrace the gorgeous weather and dine al fresco while watching the dancing fountain shows. Home to 13 family-friendly restaurants and eateries, including two brand new dining experiences, Rainforest Cafe and Rasoi Ghar, the expansive outdoor setting offers a tranquil atmosphere.
Daily from 12-2pm (show with music), 2:30-6pm (show without music), or 6:30-11pm (show with music).
Fairways Terrace, Westin Abu Dhabi Golf Resort & Spa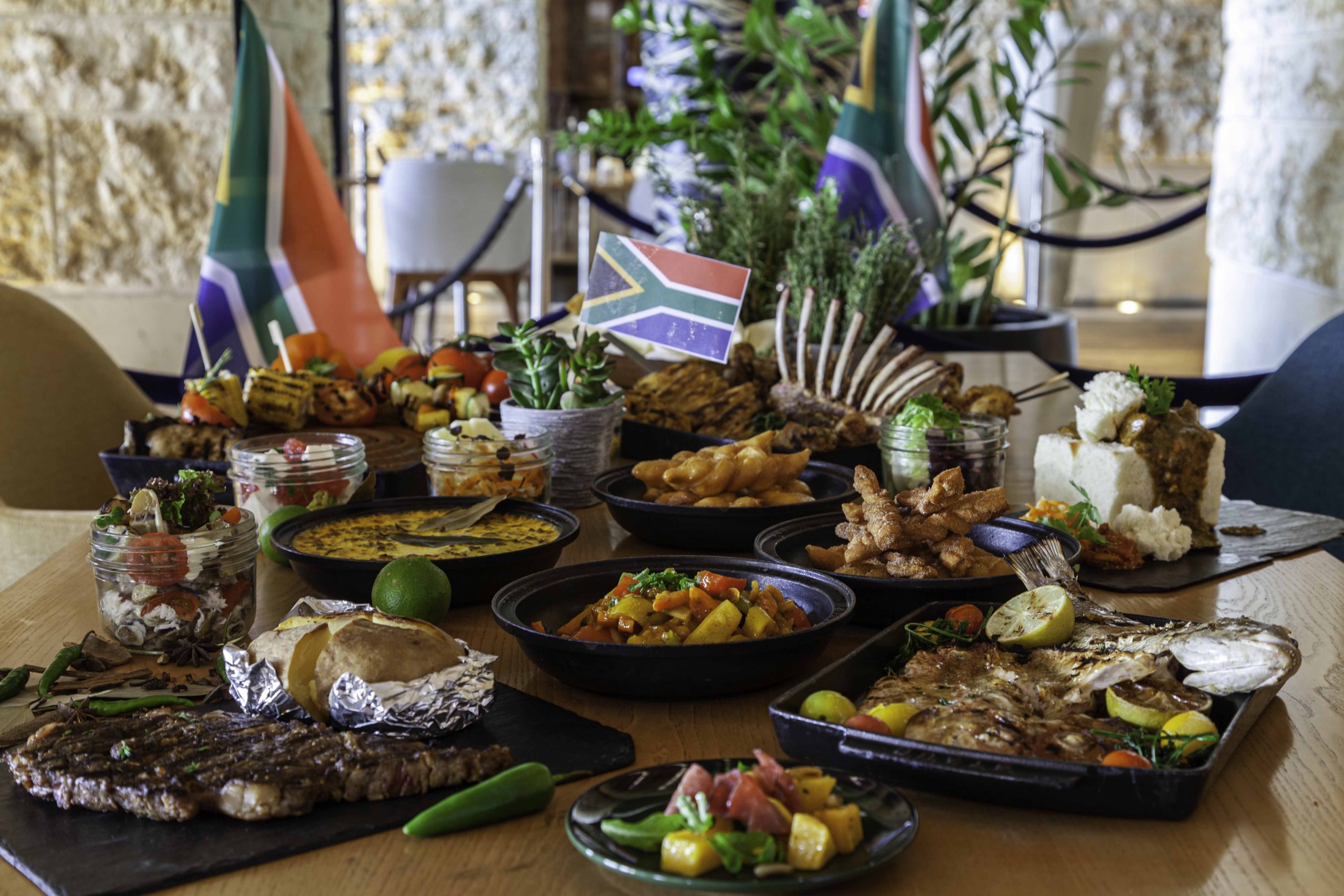 Introducing a brunch of South African fare that includes boerewors (a beef sausage), chicken skewers, tenderloin beef sliders, striploin minute steak, grilled portobello mushroom, braaibroodjie (grilled cheese sandwich), bobotie (spiced minced meat), koeksisters (fried dough in syrup or honey), and peppermint crisp tart. Take in the stunning sights around you as you sit back, tuck into great food and relax.
Thursdays from 7-10pm. AED175 per person (inclusive of soft beverages), or AED275 per person (inclusive of hops).  Call +9712 616 9999.