From Italian dining affairs to French ladies' nights and tempting summer deals, here's our suggestions for everything exciting in the UAE
LARTE Abu Dhabi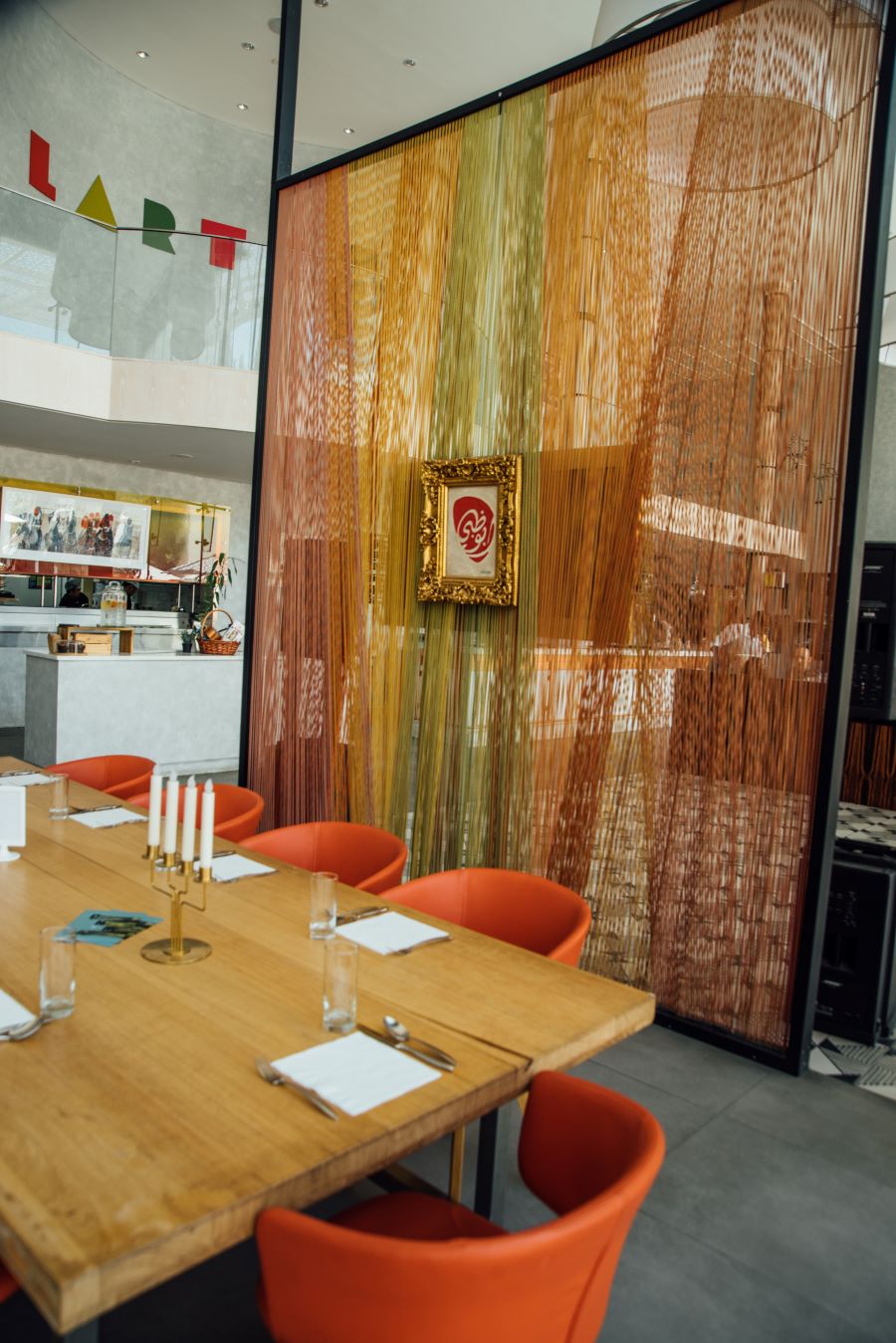 Inspired by the philosophy of bello, buono e ben fatto—which means 'the beautiful, the good and the well-made', LARTE is a trattoria-style restaurant that combines the finest of modern Italian design, culinary innovation, and artistic expression. LARTE is more than just your typical Italian eatery. It is a lifestyle idea, an entertainment spot that combines a restaurant with a distinctive design and draws inspiration from fashion and art to produce vibrant, flamboyant interiors packed with oddball art installations and a ton of eccentric design objects.
LARTE has introduced two summer promotions, 'All you can eat pizza', for any 3 hours of the day from AED145 per person on Fridays, and 'Weekend Dinner Buffet', from 7pm from AED119 per person, to experience the best Italy has to offer in all senses.
Call +9712 657 5888. Visit the website or Instagram
Armani/Mediterrnaeo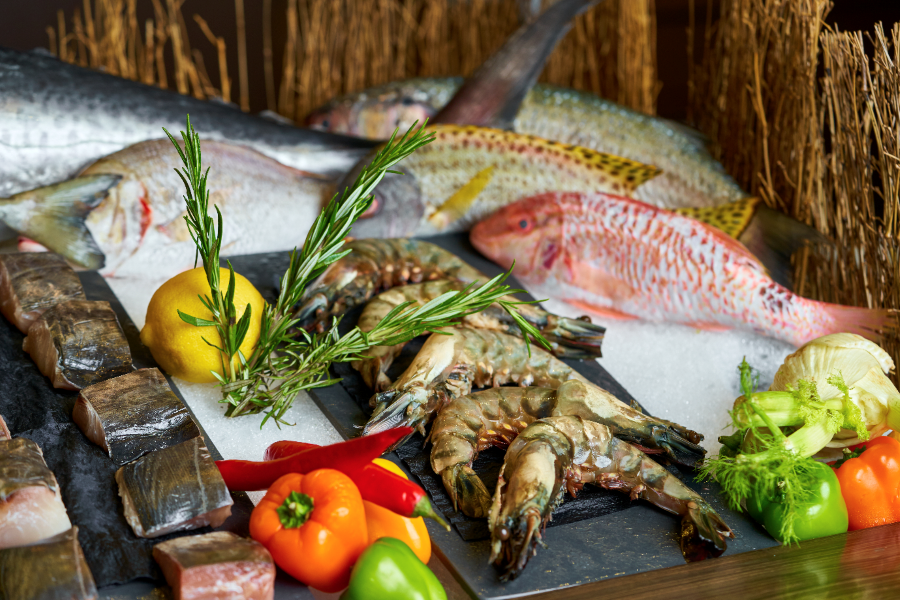 Enjoy the bounty of the sea in Armani/Mediterraneo just as you would along the Mediterranean coast. From France to the Levant, the venue is celebrating fish in all its delectable varieties. Just picture the abundance you'll find at their iced seafood station, which includes oysters, razor clams, tiger prawns, lobster tails, blue crab, and more.
Additionally, you won't need a treasure map to locate their popular main dishes, such as surf and turf, creamy cod, stuffed squid, seafood paella, and their daily grilled catch that is grilled (with five different varieties).
Friday from 6:30-10pm. AED349 per person (food only). Call +9714 888 3666 and visit the website or Instagram
Iris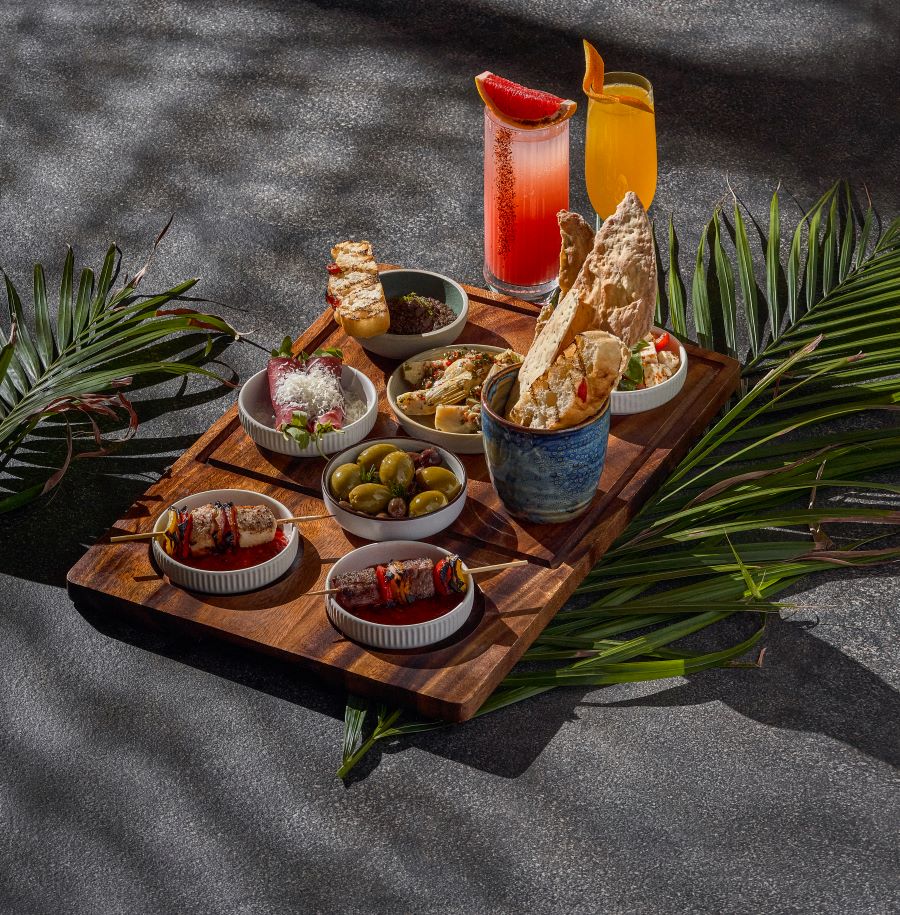 Iris Sunsets are the ideal way to wrap up the week. Relax, mingle, and sip an Iris' Sunset beverage. Enjoy live entertainment from a spirited brass band and music by Kaan Altinbilek. Try a variety of tapas along with Iris Sunset Menu blends, free-flowing grape and hops every Friday.
Friday from 5-8pm. AED250 per person (selection of tapas + two hours of free-flowing beverages). Call +9714 334 3355 and visit the website or Instagram
Park Hyatt Abu Dhabi Hotel and Villas
Looking for a summer escape, teeming with contemporary luxury, turquoise waters and fabulous views? Don't miss the opportunity to reserve your staycation at this island haven. Take advantage of their amazing 'Stay 3, Pay for 2' offer and reward yourself and your loved ones with a relaxing beach holiday.
The resort is adjacent to the Saadiyat Beach Golf Club and minutes from Louvre Abu Dhabi and the Corniche. Catering to business and leisure travellers, this stylish resort offers spectacular, unobstructed vistas of the white sandy beaches and Saadiyat Beach Golf Club, from the restaurants and rooms.
Rooms start from AED650. Call + 9712 407 1234 and visit the website or Instagram.
W Hotel Yas Island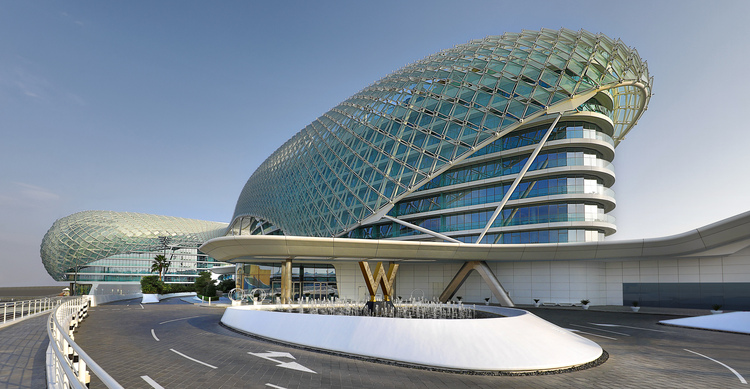 Backed by a passion for taste and variety, Garage, at the ultra-chic W Abu Dhabi-Yas Island is offering the ultimate treat. Inspired by W Hotels' famous 24/7 attitude, the TWENTY-FOUR-SEVEN menu includes selections across each of five unique cuisines nestled in this culinary wonderland. Experience various dishes served in sharing style to keep up with Garage's diverse flair.
The summer fun doesn't end here, as the team at Garage has partnered with Mattar Farm to organize its first official pop-up in Abu Dhabi. Mattar Farm's aim is to bring smoked meat to all regions and spread their love for smoked meat to a wider fan base.
Daily from now until July 31 from 6-10.30pm. Starting from AED90 per person. Mattar Farms delights can also be found on the A la Carte Menu (except Saturdays during B.I.G. – Brunch). Call +9712 656 0000 or +97150 642 1011. Visit the website or Instagram
Bar du Port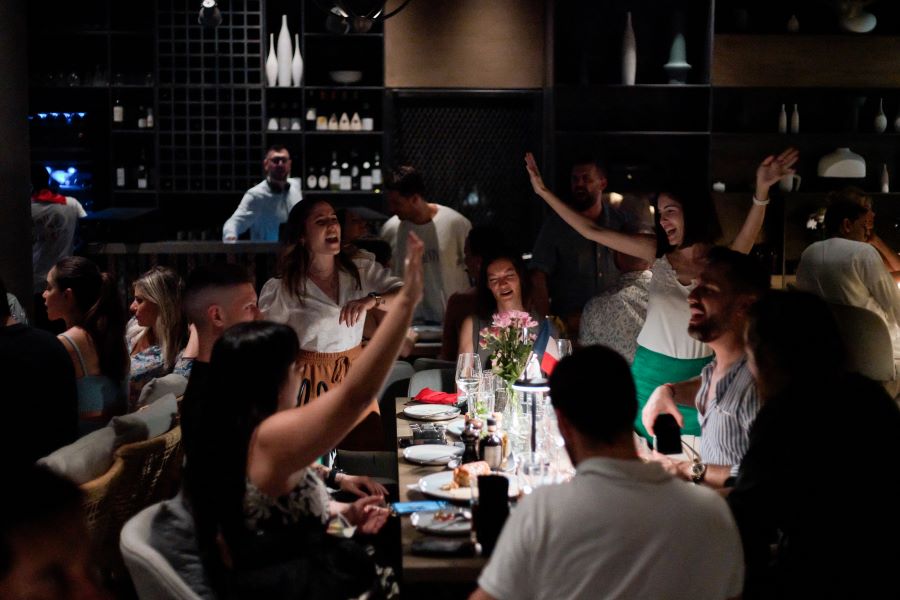 Ladies, gather your female friends and make your Monday evening more exciting. Bar du Port, the chic Mediterranean destination from leading hospitality group Addmind has launched a fantastic ladies night called La Follie du Lundi (Monday Madness) to start your week in style.
Bar Du Port combines the relaxed charm of the Ligurian Riviera, with the glamour and playfulness of the Côte d'Azur and the subtle simplicity of the Greek islands. The menu offers French-inspired dishes from escargots in pink garlic and flavoured herb butter, to Gillardeau oysters n°2 and Angus beef carpaccio.
Monday from 8pm. Call +9715 969 9820 and visit the website or Instagram.
Pavillion at the Beach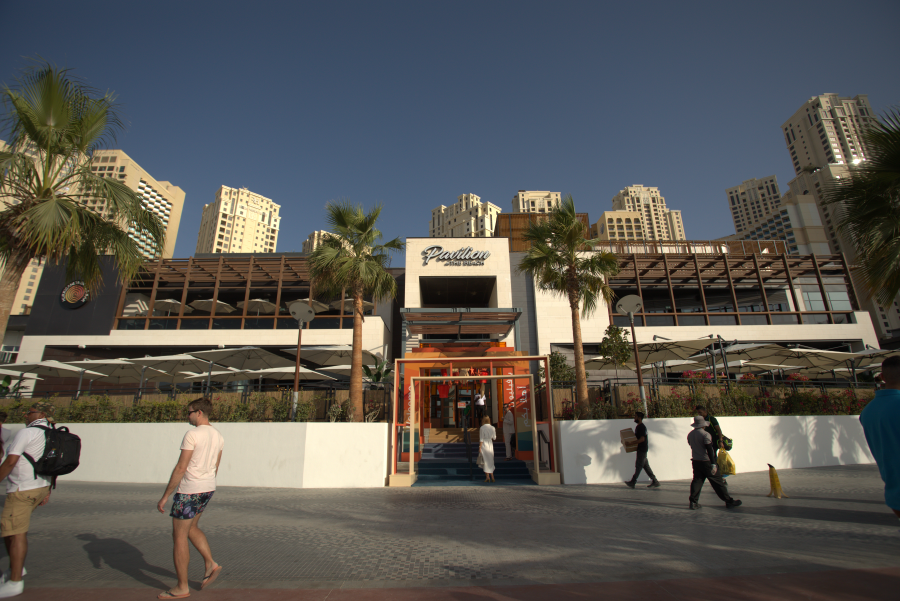 Make the most of summer at Pavilion at the Beach, featuring six licensed restaurants – Akiba Dori, Buur, Claw BBQ, Eataly at the Beach, Hurricane's Grill & Bar and La Mezcaleria – that will host a variety of events until September 4. This 60,000 square feet retail space is fully air conditioned and developed by Merex Investment at The Beach. It boasts the latest deals on ladies' nights, happy hours, brunches, 2 for 1 deals, taco nights, and live entertainment, so customers have something to look forward to every day this summer.
The six restaurants provide cuisine from various countries and boast stunning views of the Arabian Gulf, making them the perfect place for locals and visitors to unwind after a day at the beach. The ideal location along the Arabian Gulf, the venue offers a variety of Dubai's greatest dining options with lots of outdoor and indoor space and a fantastic weekend setting for families and friends.
Call +9714 590 5090 and visit the website or Instagram
W Hotel Palm Jumeirah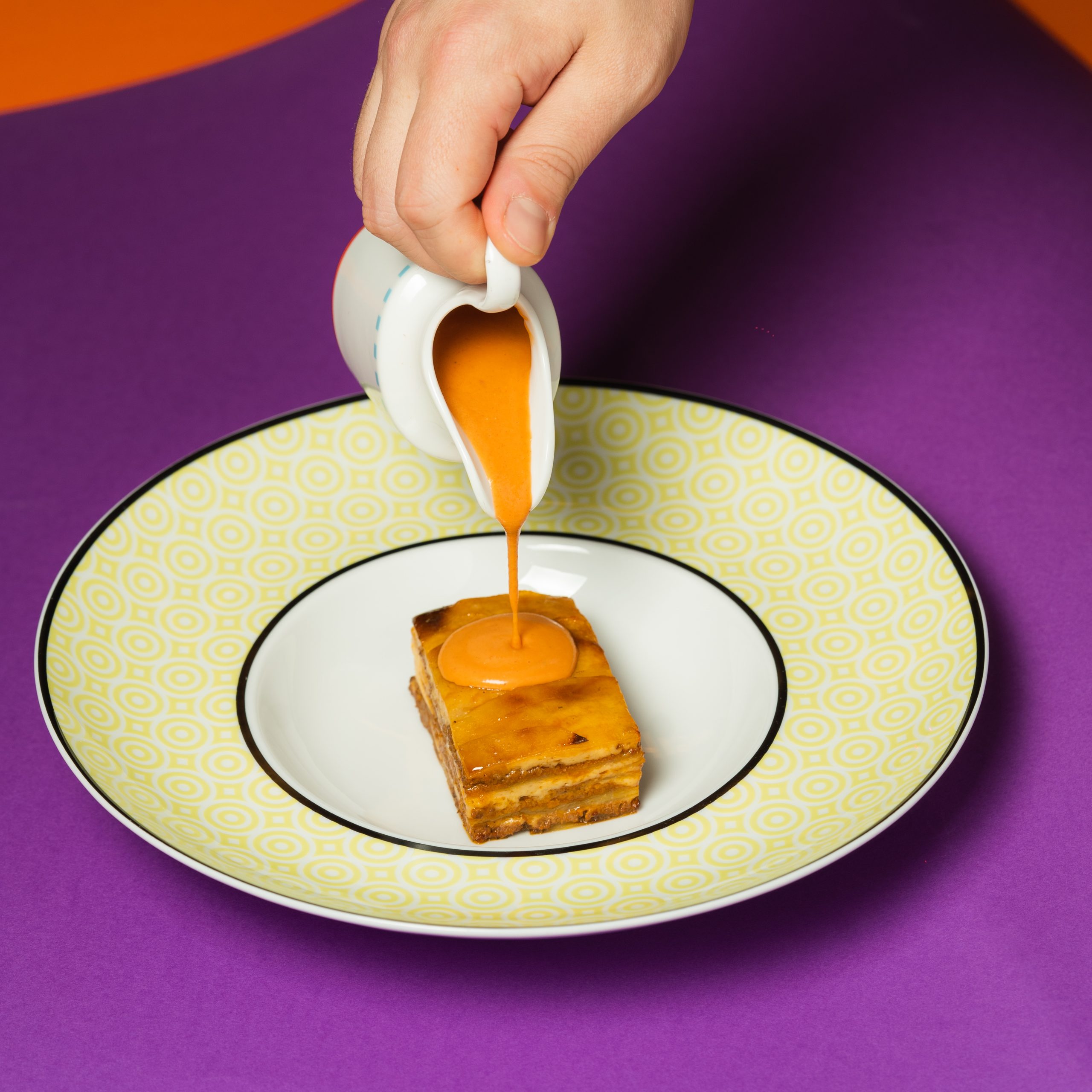 Summer dining just got hotter with these fantastic deals at W Dubai The Palm. If you are a fan of Italian food and ready to live "La Dolce Vita", the resort's award-winning Michelin star restaurant Torno Subito, is turning up the heat with the launch of LAB by Torno Subito. This fantastic offer is available every Wednesday6th at 8pm for AED399 per person, including a sharing menu and special beverage pairing.
Latin lovers can enjoy succulent Chino-Latino food and beverages at SoBe. The special "Charola" offer is available from AED299 per person, between 7pm to 9pm, Sunday to Friday.
If that's not tempting enough and if you feel like playing your luck, hotfoot to the Japanese restaurant with Korean essences, Akira Back, for something special: Lucky Number at Akira Back Lounge. Don't miss this fun night out from 7pm to 11pm, Tuesday to Sunday, with prices starting from AED111 per person.