Sponsored: Calling all football fans! Hotfoot to Boracay, Asiana Hotel, Dubai to catch all your favourite FIFA World Cup Qatar 2022 matches live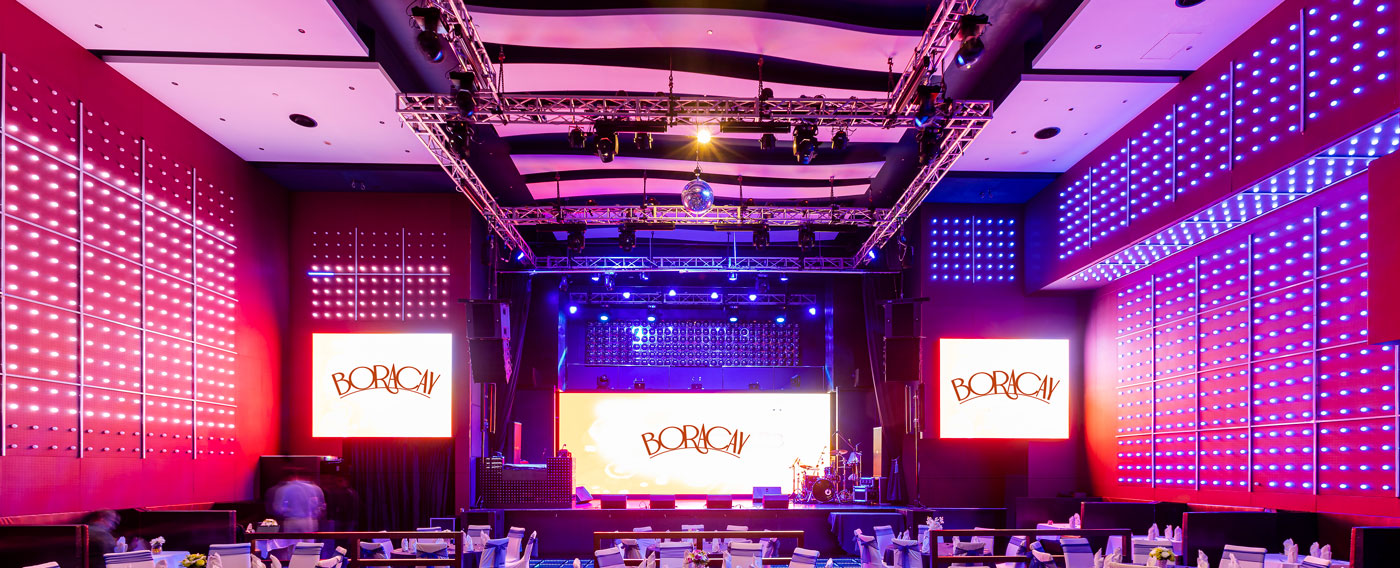 The FIFA World Cup Qatar 2022 is fast approaching, and everyone is gearing up to watch their chosen team in action. If you, like the others, are looking for a spectacular spot starring live matches, good grub and plenty of refreshing sips, look no further! For the first time ever, Asiana Hotel, Dubai, will live stream the FIFA World Cup tournament at their Boracay venue. 
Here, you and your fellow football followers can watch the long-awaited international football championship that will take place from November 20 to December 18. Boracay Arena, otherwise a night club perched on the 6th floor of Asiana Hotel, Dubai, will be converted into one of Dubai's largest arenas where sports enthusiasts from around the city can catch the exciting competition streamed live and in top quality.
What can you expect at Boracay Arena, one of the biggest indoor AC arenas around town?
Picture a 10,000 sq. ft. space with a double-height ceiling, boasting a seating capacity of at least 400 sports enthusiasts and a giant screen with multiple plasmas around for easy viewing. And if that's not enough, supporters can also look forward to a larger-than-life sound system and an explosion of special-effects lighting. Every dedicated football fan is promised an unforgettable experience at the most-anticipated sporting showdown of the year!
Furthermore, when the hunger pangs strike, take advantage of the splendid bites and beverage offers curated specially for the four-week period. Asiana Hotel's Executive Chef James Kang has gone all out, rustling up scrumptious nosh for an ultimate football party. Think big juicy burgers, freshly-baked pizzas and mouthwatering fried food platters, to name a few. If you're a group of 6 or more, select one of Boracay's epic thirst-quenchers packages featuring bottles of house beverages and towers of hops. Needless to say there is something for everyone! 
Boracay Arena is also the official home of the Korean Fan zone; hence, if you're wondering where in Dubai you can get a complete FIFA World Cup Qatar 2022 experience, grab your mates and head over to Boracay. 
Though a prominent venue in Dubai, Boracay is still unknown to many; call it a hidden gem, a hole-in-the-wall or an uncovered stone, but nevertheless, there will be no better time than during FIFA World Cup Qatar 2022 to discover your new chosen hot and happening spot. 
Daily from 8pm-3am. AED169 for a bucket of 4 hop bottles, AED1199 for a bottle of house beverage and 2 hops towers for a group of 6 persons and AED1699 for 2 bottles of house beverages and 3 beer towers for a group of 10 persons. Choice of 3 bar bites with each group offer. Call +97155 609 9703. Visit the website or Instagram.