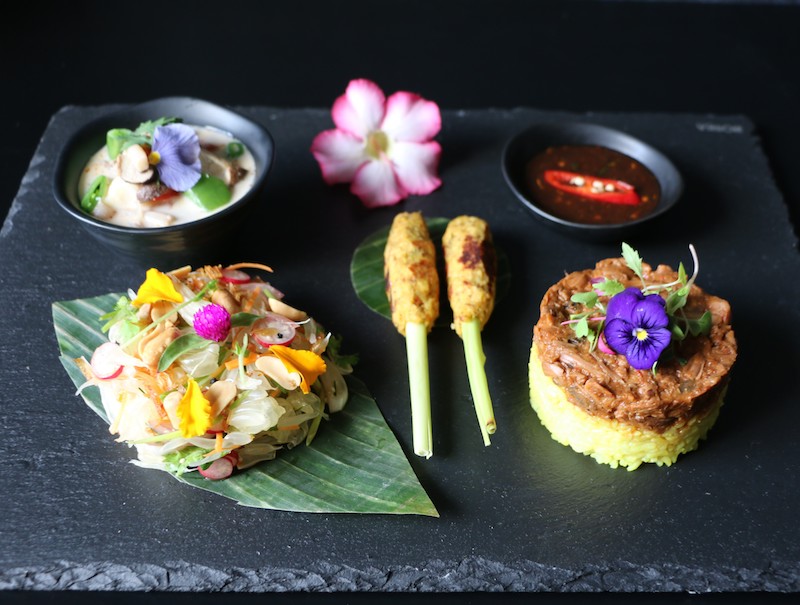 Whether you are a die-hard vegan, a fan of meat-free Mondays, or simply 'v-curious', you'll want to check out this new Asian-inspired vegan brunch taking place at Rove Hotel in Dubai Healthcare City this Saturday.
The Oud Metha branch of Dubai's hippest hotel chain has hooked up with Zendy Marsam, a plant-based chef and founder of 'Flavors by Zendy', and Dubai Vegan Days, the organisation which aims to promote more compassionate living in the UAE, to offer an Asian Vegan Brunch.
Zendy will be serving up a host of carefully curated Asian-inspired vegan dishes, in a four-hour Saturday afternoon brunch. From 11:30am to 3:30pm, guests will be able to feast on a variety of incredible dishes, designed to offer all the flavour with none of the cruelty.
Highlights on the menu include jackfruit rendang with yellow rice, tempeh litit with tamarind sauce, Thai pomelo salad and vegan tom kha soup.
Culinary consultant, menu advisor, food blogger (@FlavorsbyZendy) and recipe developer, Zendy is internationally renowned for her stylish and flavoursome take on vegan recipes. Her food is bang on trend and high in flavour.
"This is the year veganism is slated to really take off, with more awareness of the health issues, the environmental issues and the cruelty that eating meat brings. My recipes are 100% plant-based, low oil, gluten free – and I am very keen to show people how healthy, mindful eating doesn't have to be boring or tasteless," said Zendy.
"We have collaborated with Rove Hotel Healthcare City before, and I am delighted to announce a regular monthly collaboration featuring my plant-based dishes. The Vegan Brunch, or "Vrunch", will feature different themes and flavours every month".
The events run at the Daily Restaurant, a large airy venue where the Dubai Vegan Days' community has already hosted a number of highly successful events. There's limited seating for this one-off event, so guests are encouraged to book a table quickly.
Dubai Vegan Days is the brainchild of Will Rankin and Ananda Shakespeare, both of whom share a desire to spread understanding regarding veganism and plant-based lifestyles. You can find out more about Dubai Vegan Days via Facebook.
Details: The Rove brunch will be charged at AED 99 per person; AED 49 for children. To book, please call 04 561 9200.