Sponsored: Get swept away on Valentine's Day with your partner, family or friends at the JW Marriott Marquis Dubai, the world's tallest 5-star hotel and Dubai's Destination of Exceptional Taste with over 10 award-winning restaurant, bars and lounges
Choose from a plethora of dining options ranging from romantic and classy to quirky, vibrant and an exciting anti-Valentine's Day theme. Experience all that the JW Marriott Marquis Dubai has to offer on this day of love. Take your pick:
Stunning views and a hearty meal at Prime68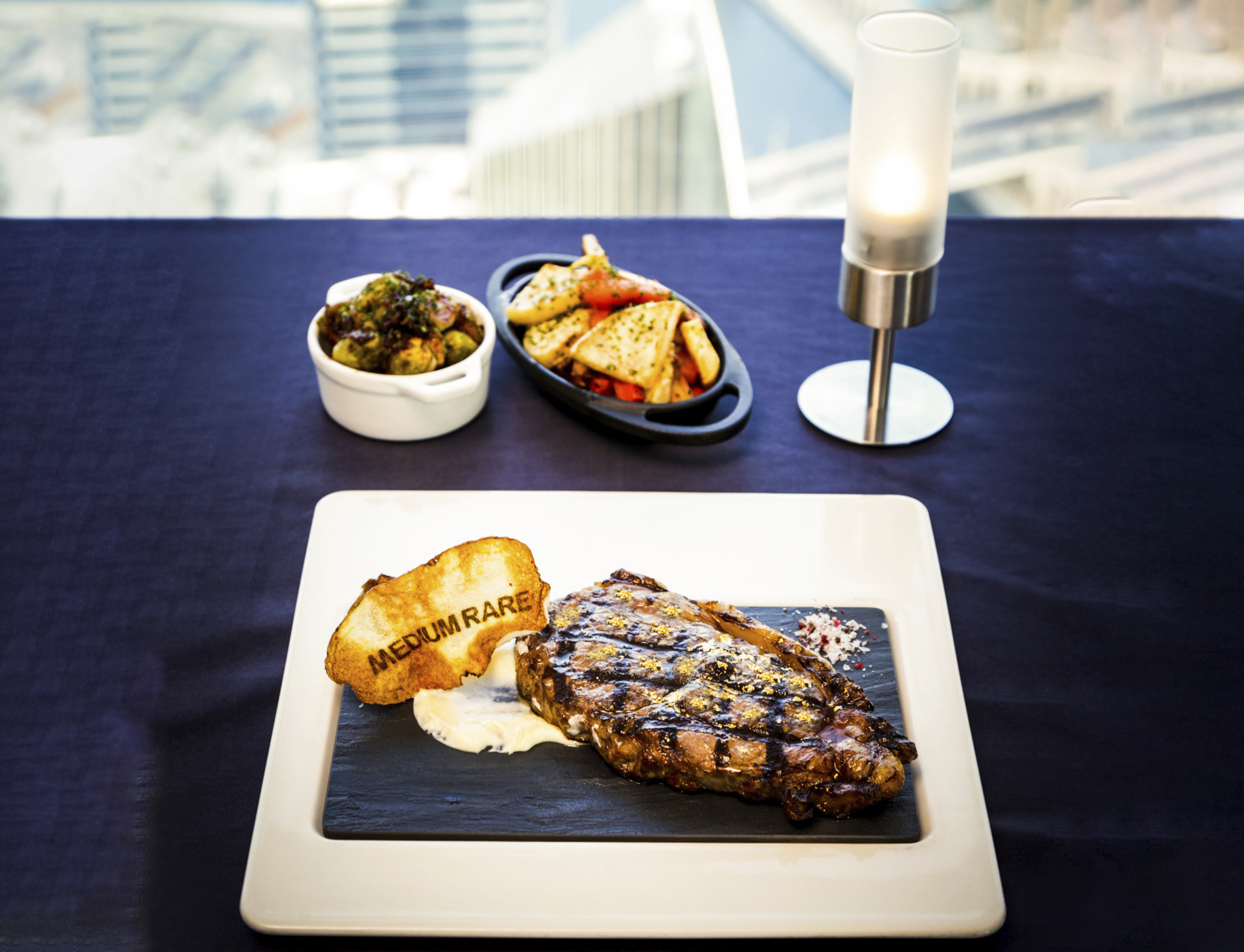 Located on the 68th floor, offering breath-taking, panoramic views of Downtown Dubai's glittering skyline, is the elegant fine-dining and award-winning Prime68. Soak up the romance while you dine on the finest cuts of heritage breed beef and appetising sides, served alongside an exclusive five-course set menu.
Start your evening by indulging in sharing plates of flaky Maryland crab cakes, juicy Black Onyx ribeye or Artigiana Caseificio Burrata cheese. The main course presents a delectable Wagyu tenderloin and a sumptuous Atlantic Lobster surf and turf. End your evening on a sweet note as you nibble on gourmet truffle cheese and a decadent dessert of berries and cream.
Create special memories and take in the exceptional views while you sip on a perfectly paired glass of bubbly.
February 14 from 6pm-12am. Priced at AED995 (a table by the window) or dine à la carte (minimum spend at AED450 or AED500 for a table by the window).
The epitome of romance at Tong Thai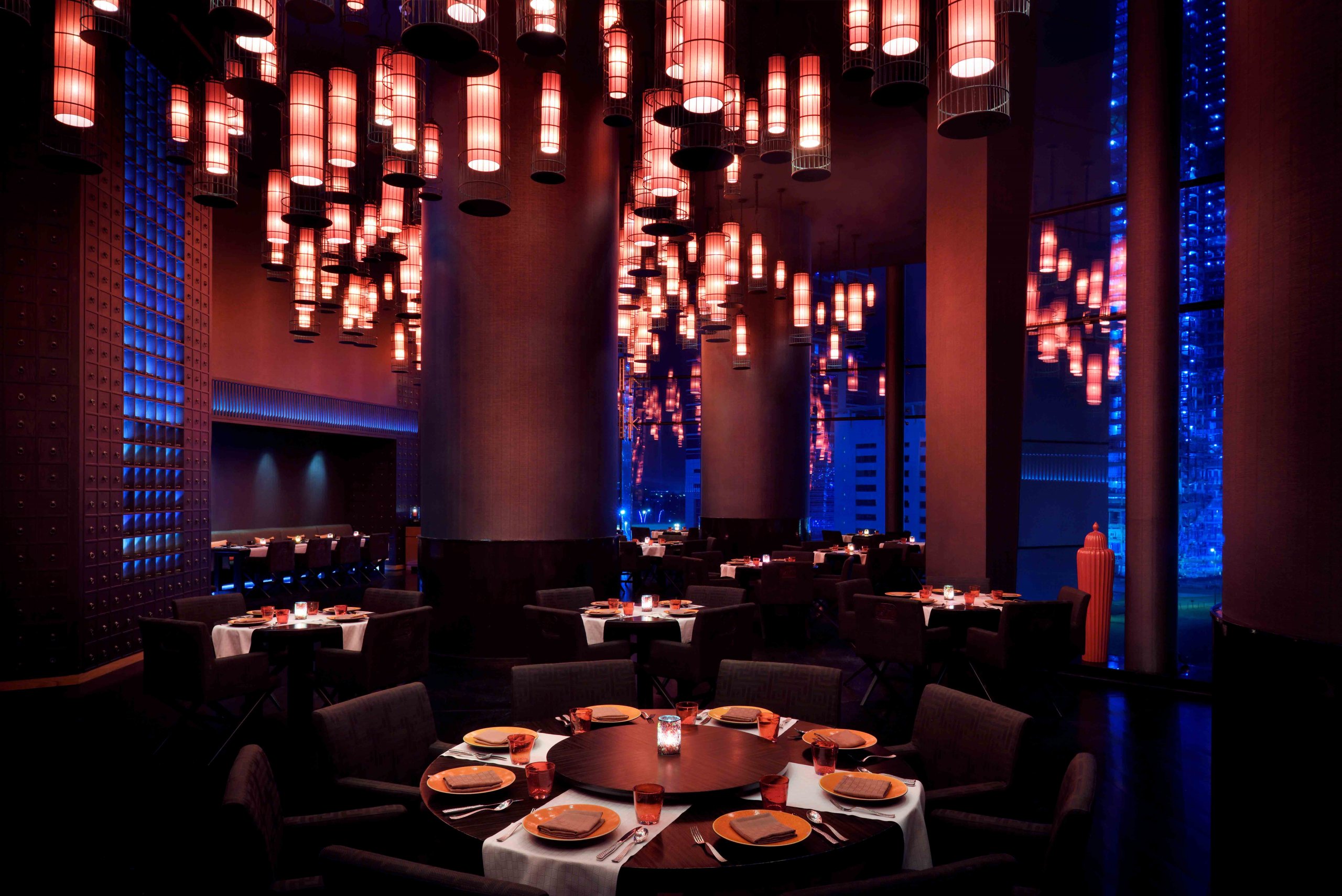 Surround yourself with love at the fine-dining, award-winning South East-Asian Tong-Thai, famously celebrated as one of the most romantic restaurants in Dubai.
After you and your beloved make your way down a romantically lit corridor, you will find yourself in an intimate setting, looking up at hundred stunning red lanterns. Take a seat and toast your love with one of Tong Thai's signature concoctions, while you look forward to special delicacies from the menu.
Chef Rittiyos Hayatapan recently introduced eight new dishes, ranging from wok-fried Atlantic Lobster with Tom Yum flavours to delicious Wagyu Striploin in a dried chili-tamarind sauce. An extensive vegetarian menu is also available upon request.
February 14 from 6pm-12am. Dine à la carte (minimum spend, AED300 per person).
Adore your love at Positano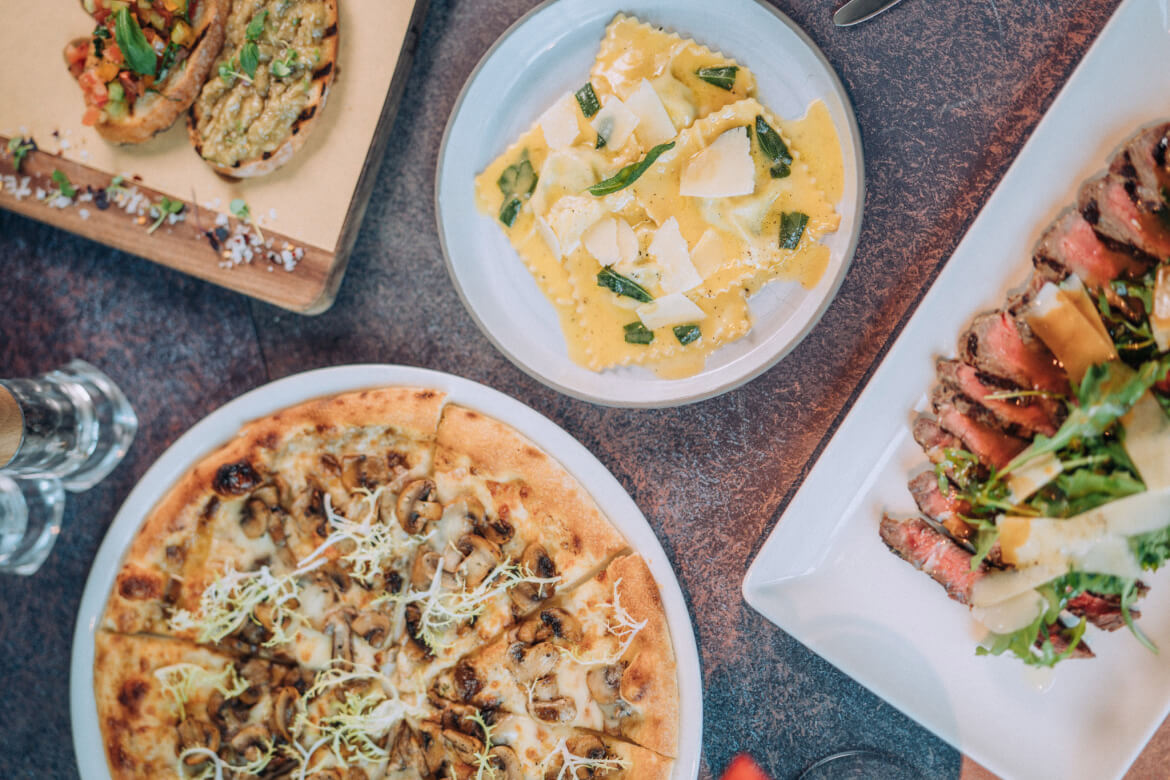 Step in for a casual Italian affair and treat your loved ones to a buffet of traditional specialities from the coastal region of Positano, known for its seafood, meats and fresh vegetables.
Highlights of the evening will include authentic pizza and pasta dishes, cooked à la minute, along with a glass of Italian sparkling. Make sure to save room for the tiramisu, gelato and other mouthwatering Italian desserts.
February 14 from 6pm-12am. Priced at AED295 per person.
An evening of love at Izakaya
For a funky and upbeat Valentine's Day, head to the edgy Japanese restaurant Izakaya. Feast on authentic noodles and sushi, while interacting with the friendly Wasabi Girl, who prepares fresh wasabi at your table. Keep an eye out for the beverage cart, offering unique rice-based beverages.
Alternatively, opt for the Teppanyaki experience, a grand live-cooking show with starters and mains prepared by skilled chefs over big flames. You can pick from two unique set menus, with a choice of corn-fed chicken, Scottish salmon, a whole Atlantic lobster or Kobe beef. And of course, decadent desserts!
February 14 from 6pm-12am. Dine à la carte (minimum spend, AED300 per person). Or dine Teppanyaki style, priced at AED225-645 per person (dependent on main course, advance booking required).
Call +971 4 414 0000 or email jwmarriottmarquisdubai@marriott.com.