Discover an eclectic fusion of Middle Eastern and Armenian flavours, at the lively Vaga,  starring a futuristic and avant-grade ambience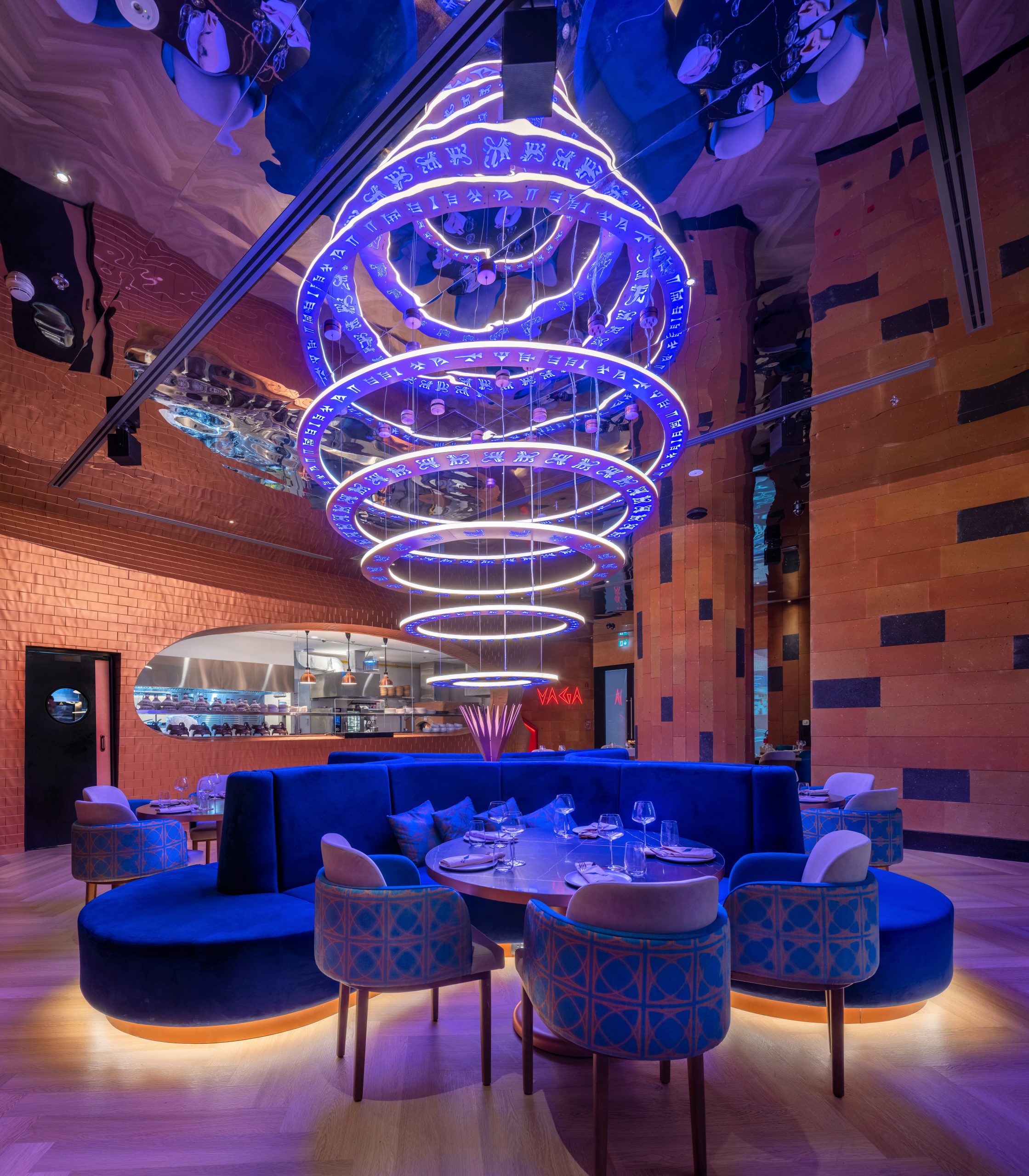 Head over to Vaga for an epicurean journey, euphoric ambience and upbeat live entertainment with indie and afro tribal tunes. Tucked away at the picturesque Bluewaters Island, Vaga is a futuristic gastronomic world featuring a creative fusion of authentic Arabic and Armenian delights, drawing inspiration from Middle Eastern and Armenian cultural heritage and traditions.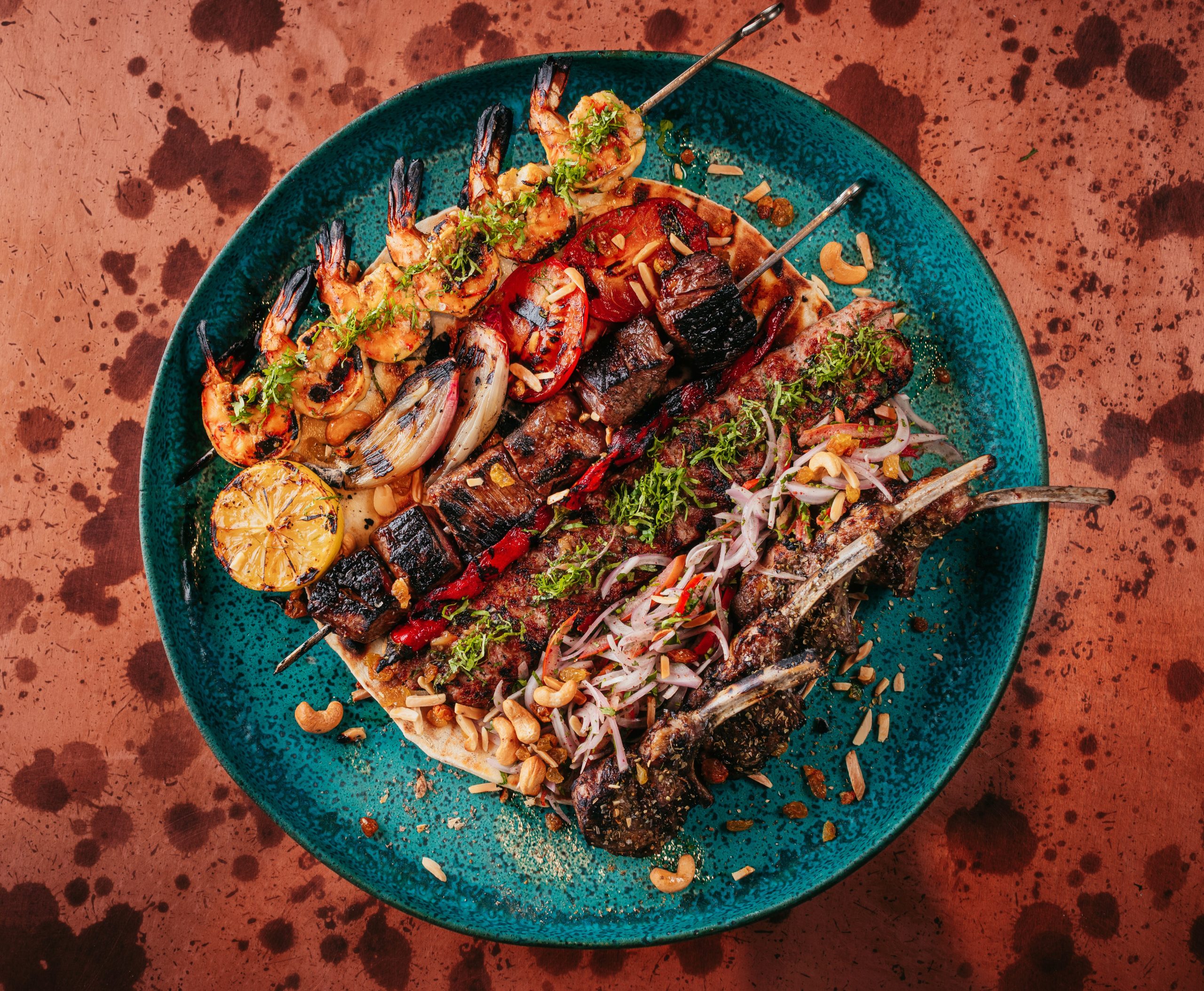 The Saturday brunch begins with vibrant cold starters or salads such as Tuna ceviche, Spiced beef tartare, Imam bayildi, or Quinoa spiced mango salad. Followed by hearty hot starters including Marinated grilled chicken skewers, Aleppo kebab with cherry sauce, Robata baked potato, and Honey-glazed black Angus beef skewers. Diners can look forward to mouthwatering mains such as Manti combining beef ravioli with mint, yoghurt, tomato sauce, and chilli; Lamb ouzi served with rice, nuts, and parsley; Grilled baby chicken in chilli sauce and garlic and Beluga caviar, oscietra with honey-glazed wagyu short ribs. To take the spectacular experience to another level, Black summer truffle can be added to the dishes with an additional spend. Ending the sweet gourmet affair, with the gorgeous Pavlova tender and crisp on the top with soft and light filling.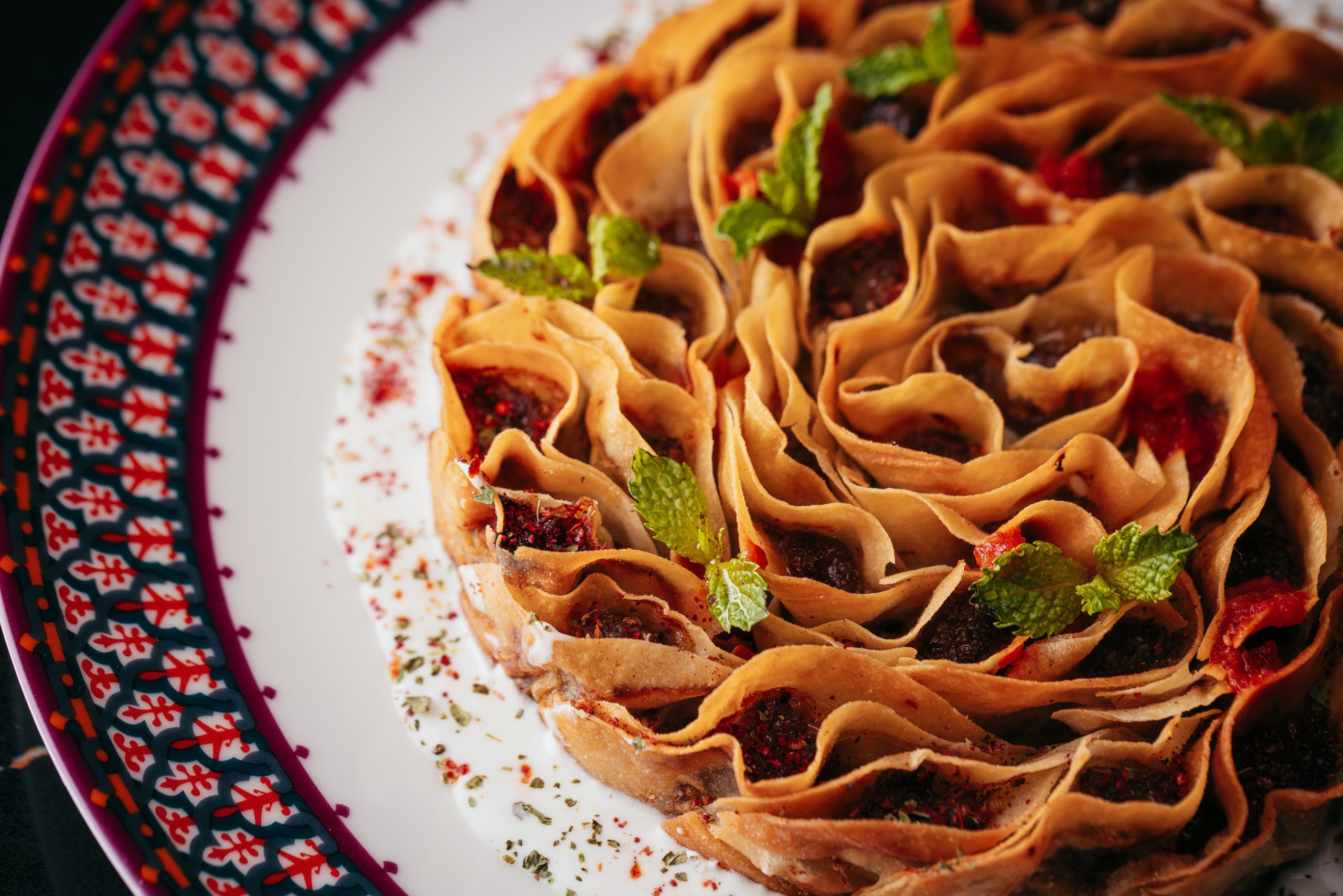 Vaga features three irresistible brunch packages, the Non-Alcoholic Experience featuring beverages such as the Colour of pomegranate and dukkah, fresh juices, soft drinks, herbal teas, and Raw Coffee. The Signature Experience boasts bespoke concoctions carefully curated by award-winning Armenian mixologist Agassi Serobyan, starring Mountain breeze featuring notes of citrus with rose lemonade and a drop of rhubarb cordial; Astlik, pomegranate concoction, with fresh lime flavours, pomegranate & basil soda notes and a pinch of pomegranate and basil salt and Cleo 1800 reposado concoction with dukkah, passion fruit and fresh lime flavours. There's more! Premium grapes, hops, spirits, fresh juices, soft drinks, tea and coffee. For an elevated experience, diners can enjoy the Fine dosage experience that serves bubbly.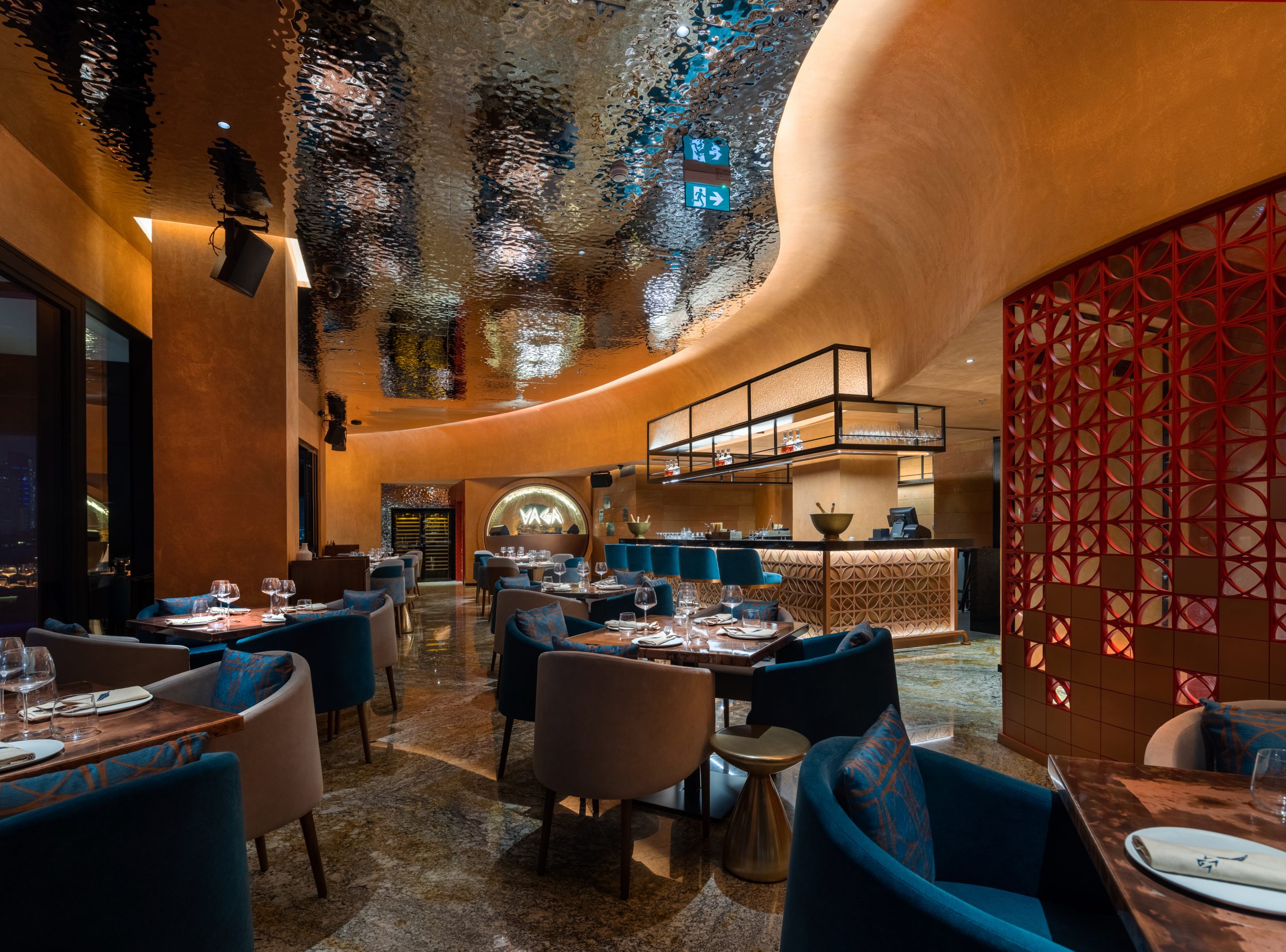 Step into a venue that's lively with breathtaking interiors featuring vibrant blue and warm tangerine tones, transporting diners to a party in a fantasy world. Music from DJ Bianca Blanco breathes life into the afternoon, surrounding the venue with pulsing tracks, providing a sense of escapism for guests to relax. Diners can expect ethnic and afro tribal tunes mixed in with Anatolian edge accent, dark disco and dance indie soundscapes. 
Saturday from 1-4pm.Call +9715 6800 0990 or email Reservations@vagadubai.com for reservations. Non-Alcoholic Package for AED350 per person, VAGA Signature Package for AED450 per person and Premium Package for AED750 per person. Visit the website or Instagram.