Sponsored: Embark on a culinary journey like no other at CÉ LA VI Dubai, where an array of memorable dining experiences awaits
With a commitment to enthralling food enthusiasts and sushi aficionados, CÉ LA VI Dubai seeks to revolutionize the dining scene by presenting a distinctive blend of flavours and artistic presentation. Under the leadership of Chef Howard Ko, the team has meticulously crafted menus that highlight an extraordinary selection of dishes. Emphasizing premium ingredients and inventive techniques, each culinary creation seamlessly fuses traditional Asian flavours with contemporary culinary innovations.
From an all-new revamped vegan menu and the elegance of Ladies' Night to the delights of the weekend brunch, the award-winning restaurant promises a range of exceptional gastronomic adventures to satisfy every palate.
Elevate your weekends with Brunch on 54
Experience an unforgettable high-altitude brunch showcasing extraordinary contemporary-Asian cuisine, a selection of beverages, and entertainment. Explore a symphony of tantalizing flavours, complemented by premium bubbly, live music, mesmerising magic tricks, and the entrancing beats of DJ performances to enhance your Saturday brunch affair.
Available Saturdays, from 12:30pm-4pm. AED390 per person including soft beverages. AED490 per person including house beverages. From AED 590 per person including bubbly.
Start the week with Caviar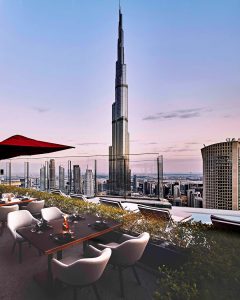 Elevate your Mondays with an exhilarating party experience! Ladies can enjoy unlimited drinks and dance to the infectious tunes spun by DJ Khend throughout the night.
Monday, from 10pm-1am. AED150 per person.
SPLASH: Unforgettable Ladies' Night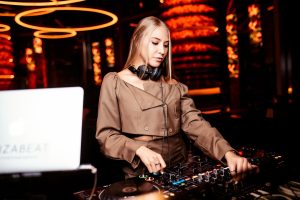 Gather your friends and head to CÉ LA VI Dubai for an exceptional evening and get ready to dance to the dynamic rhythms set by DJ Elizabeat.
Tuesday, from 10pm-1am. AED150 per person.
En route bar takeover with CÉ LA VI Dubai x Erik Lorincz
Learn about the history, charm, and unique twists of a special concoction from the expert bar manager of Kwãnt Mayfair London, a 50 Worlds Best bar, and World Class Bartender of the Year 2010, Erik Lorincz, who possesses a wealth of knowledge about crafting the perfect drink. He will be joining forces with Julien Vermont, CÉ LA VI Dubai's own bar manager, for this exclusive event.
September 22. 8pm-11pm. 
Contact +9714 582 6111 or email reservation-dxb@celavi.com. Visit website.