Sponsored: Renowned globally, Chef Akira Back invites you to discover a unique culinary expedition that defies convention.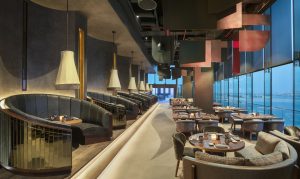 Envision this: Japanese vibrancy intertwines with a touch of Korean flavours, all meticulously crafted from seasonal ingredients and handpicked artisanal components. Prepare yourself for a Grape master class at W Dubai – The Palm, an exclusive rendezvous for grape enthusiasts and the curious at heart.
Immerse yourself in Dubai's mesmerising vistas as you embark on a grape-tasting experience guided by the brilliant sommelier, Irina. Uncover the stories behind each sip and unravel the mysteries concealed within every bottle. The Grape master class treats you to four carefully selected glasses of grape, each expertly paired with five delectable sharing plates of signature appetizers.
Adding an extra touch of allure to your adventure, Akira Back has secured a place in the Michelin Guide Dubai 2023 recommendations. This is more than just a meal; it's a Michelin-worthy journey of innovation and excellence. Reserve your spot now!
September 12 and 26, from 7:30pm-8:30pm. From AED299 per person. Call  +971 4 245 5800 or email wpalmdining@whotelsworldwide.com.