Sponsored: It's time to start carving memories with Thanksgiving and Christmas Day Turkey Takeaway deals at Emirates Golf Club and Jones the Grocer.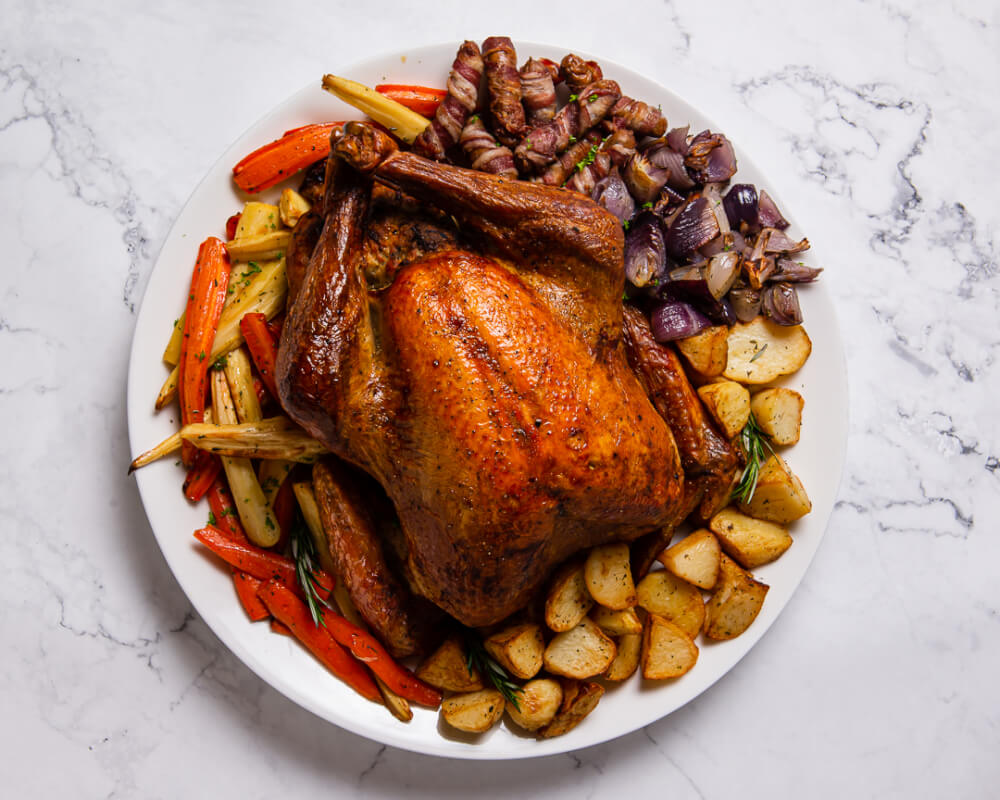 We're a mere ten days away from December, which means both Thanksgiving and Christmas are looming, so it's time to set your festive season plans in motion. Whether you're planning to spend the holidays at home, engaging in a socially distanced celebration, or you've decided to call your loved ones over for a bit of merrymaking, the good folks at Emirates Golf Club and Jones the Grocer have you covered with their "Turkey Takeaway" services. 
Offering a wide variety of options to suit all manner of gatherings, large and small, celebrate turkey day by pre-ordering your Thanksgiving and Christmas Day feast from Emirates Golf Club. Take your pick from small (4kg), medium (7kg) or a large (9kg) turkey and pre-order your festive season feast complete with all your favourite trimmings, alongside a traditional Yule log to cap off a scrumptious meal. Starting at AED 283 only, building your holiday menu has never been more stress-free. 
For those looking to change up their traditional holiday feast, Emirates Golf Club's menu also includes roast ham in 2kg and 4kg options, roast beef sirloin and a foie gras terrine starting at AED 228. Of course, it includes juicy chipolata sausages and onion stuffing.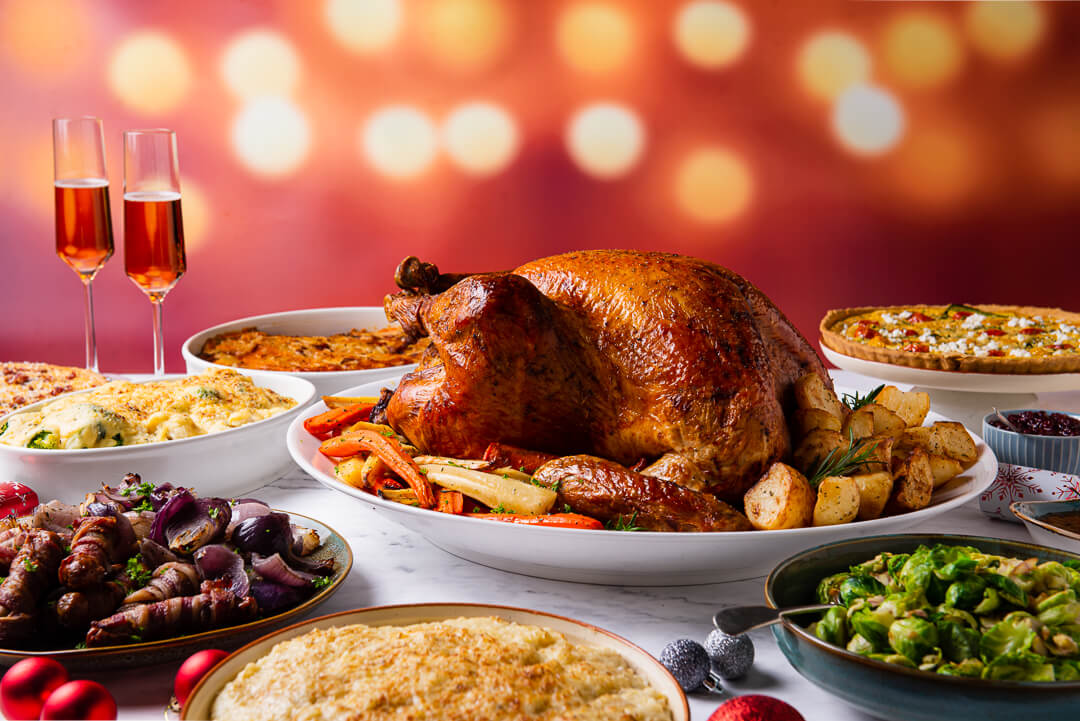 The extensive holiday menu at Aussie restaurant Jones the Grocer features delicious treats including roast turkey with cranberry sauce, juniper berry-infused gravy and sage and apricot stuffing priced at AED 665 or AED 899 with sides. Trimmings such as moreish duck fat roast potatoes, roast sausages wrapped in beef bacon with roasted red onions, broccoli and cauliflower cheese, sauteed Brussel sprouts and chestnuts, and honey-glazed parsnips and carrots that have just the right amount of snap in a bite, complete this family meal. 
Double down on the holiday cheer by including a sweet or savoury tart for just AED 180. With options including pumpkin and apple pie, you can't miss this pure indulgence. 
Pre-order your turkey takeaway at emiratesdining@dubaigolf.com or contact +9714 417 9999.