The Entertainer is back with 2021 products and unbeatable savings. Now at an extremely reduced price!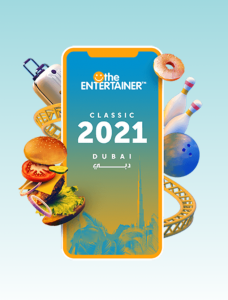 The largest lifestyle savings app with thousands of 2-for-1 discounts across dining, leisure, shopping, entertainment and plenty more, has unveiled their 2021 bundle.
In 2020, the Entertainer helped a community of three million people save around AED 168 million in the UAE alone. This year, when purchasing the UAE Bundle 2021, all customers will enter an automatic draw to win a Toyota FJ Cruiser!
UAE Bundle 2021: Existing member special price (AED 495) and new member price at AED 595.
Dubai Classic 2021, Abu Dhabi Classic 2021 and Dubai Gourmet 2021: AED 295 each.
UAE Bundle 2021 customers to receive two tickets to Dubai Parks & Resorts (AED 550) to use by 30.11.2020, while stocks last (1,000 available).
Visit theentertainerme.com