Sponsored: Looking for a relaxing sojourn? Look no further than Pavilion at The Beach's curated list of 50 experiences across all six licensed restaurants!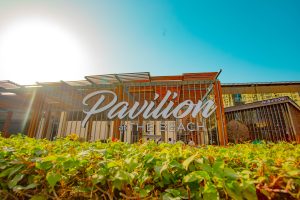 Hailed as one of Dubai's renowned dining destinations, Pavilion at The Beach is taking your festive season plans to the next level with the opportunity to stand a chance to win an all-expenses-paid trip for four to the Maldives. The multi-venue Pavilion is home to six licensed restaurants – Akiba Dori, Burr Lounge, CLAW BBQ, Eataly at The Beach, Hurricane's Bar & Grill and La Mezcaleria – welcoming discerning diners to exceptional outdoor terraces with panoramic views of the Arabian Gulf as well as impeccable culinary offerings. 
To participate, join the Pavilion Passport competition by registering on their website to discover the 50 experiences and enter the draw for the chance to win a special getaway trip to the Maldives.
Hurricane's Bar & Grill
The winner of the BBC Good Food Middle East Magazine Awards 2022 in the Pan African Restaurant UAE category is hosting an extravagant New Year's Eve celebration with a special set menu featuring a tasting platter of Calamari, Garlic prawns, BBQ chicken wings, 400g Wagyu striploin (MS 7), Rib medley, Chili & garlic butter prawns, and unlimited soft beverages.
AED1,000 per person. Email dave@hurricanesgrillandbar.ae.
Buur Lounge
Reserve a spot at the exquisite Family Brunch every Sunday from 2-5pm which includes a Kids Menu, a playground for the little ones, face painting and other entertainment.
Visit website.
Akiba Dori
Calling all pizza lovers! Indulge in a decadent selection of pizzas every Monday and choose from favourites including the 5-cheese, Margherita, Classic Pepperoni, Kabucha, and more.
AED99. Visit website.
CLAW BBQ
Wondering about where to celebrate New Year's Eve this year? From exciting activities to unlimited food and free-flowing beverages, the New Year's Eve party at CLAW BBQ needs to be on your radar.
Starting from AED499 including free-flowing beverages. From 8pm-12.30am. Call +9714 577 4357 or email reservations@clawbbq.com. Visit website.
Eataly at The Beach
Ring in 2023 with a spectacular Buon Fine Anno Italian Gala Dinner from 8pm until 1am with idyllic views of Ain Dubai and New Year's Eve fireworks at JBR. Follow the celebrations with Eataly's Buon Anno afterparty from 1am.
Starting from AED750. Call +97155 224 43 91.
La Mezcaleria
Celebrate New Year's Eve at La Mezcaleria with sharing-style platters, mains, desserts, and free-flowing beverages while getting a front-row view of the dazzling fireworks. Get ready for live entertainment at the multi-cuisine restaurant to sway you through the night.
Starting from AED700 per person including a three-course menu. Call +97156 520 2020. Visit website.
The lucky winner will be announced on February 7th 2023 so make sure you check this off your bucket list before it's too late!