Chef Himanshu Saini of Trèsind Studio and Italian brothers Chef Riccardo Camanini and Giancarlo from Lido 84 curate an exclusive, limited-dining experience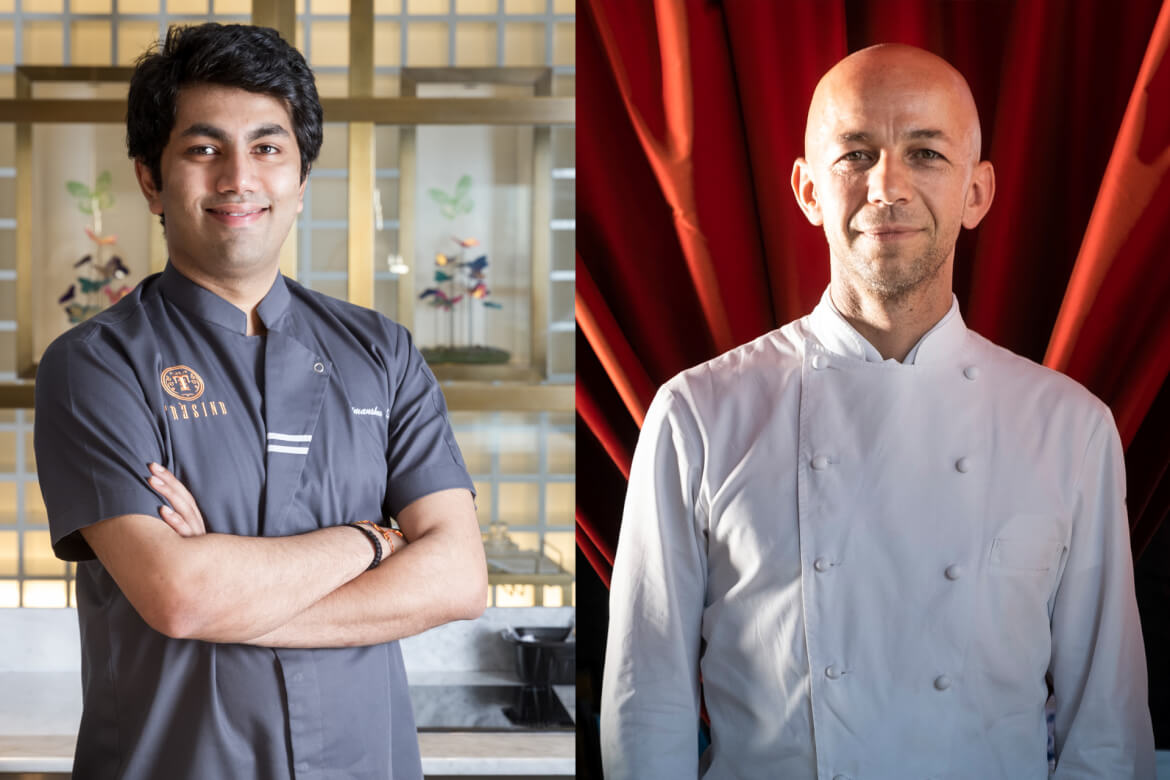 With arguably the toughest year the hospitality industry has ever seen behind us, Trèsind Studio; a Modernist Indian cuisine dining concept, is looking to bring global, world-class culinary experiences to Dubai. And lucky for us, they've picked one from The World's 50 Best Restaurants list – the one Michelin star holder, Ristorante Lido 84.
In an exciting series of previously sold-out collaboration dinners, Chef Himanshu, Chef Riccardo and his brother Giancarlo have come together to create a fusion menu of modern Indian and innovative Italian flavours for two nights only.
Chef Himanshu Saini and his team craft elevated seasonal fine-dining menus, taking inspiration from Frank Sinatra to lockdown banana bread.
Chef Riccardo Camanini's award-winning restaurant Lido 84 hails from the lake's shoreline in Gardone Riviera, Italy. Chef Camanini's signature special 'Spaghettoni with butter and brewer's yeast' was once described by Chef Alain Ducasse as 'the best dish he's ever tasted', while his Cacio e Pepe en Vessie has also been awarded the world's best 'House Special' dish by the World Restaurant Awards.
Visit Trèsind Studio on January 21 and 22, 6:30pm onwards for the special dining experience. Priced at AED595 (food only). For reservations, call +971564209754 or email tresindstudio@passionfandb.com.