Trattoria, the rustic Italian eatery in Souk Madinat Jumeirah, is hosting a masterclass in pasta making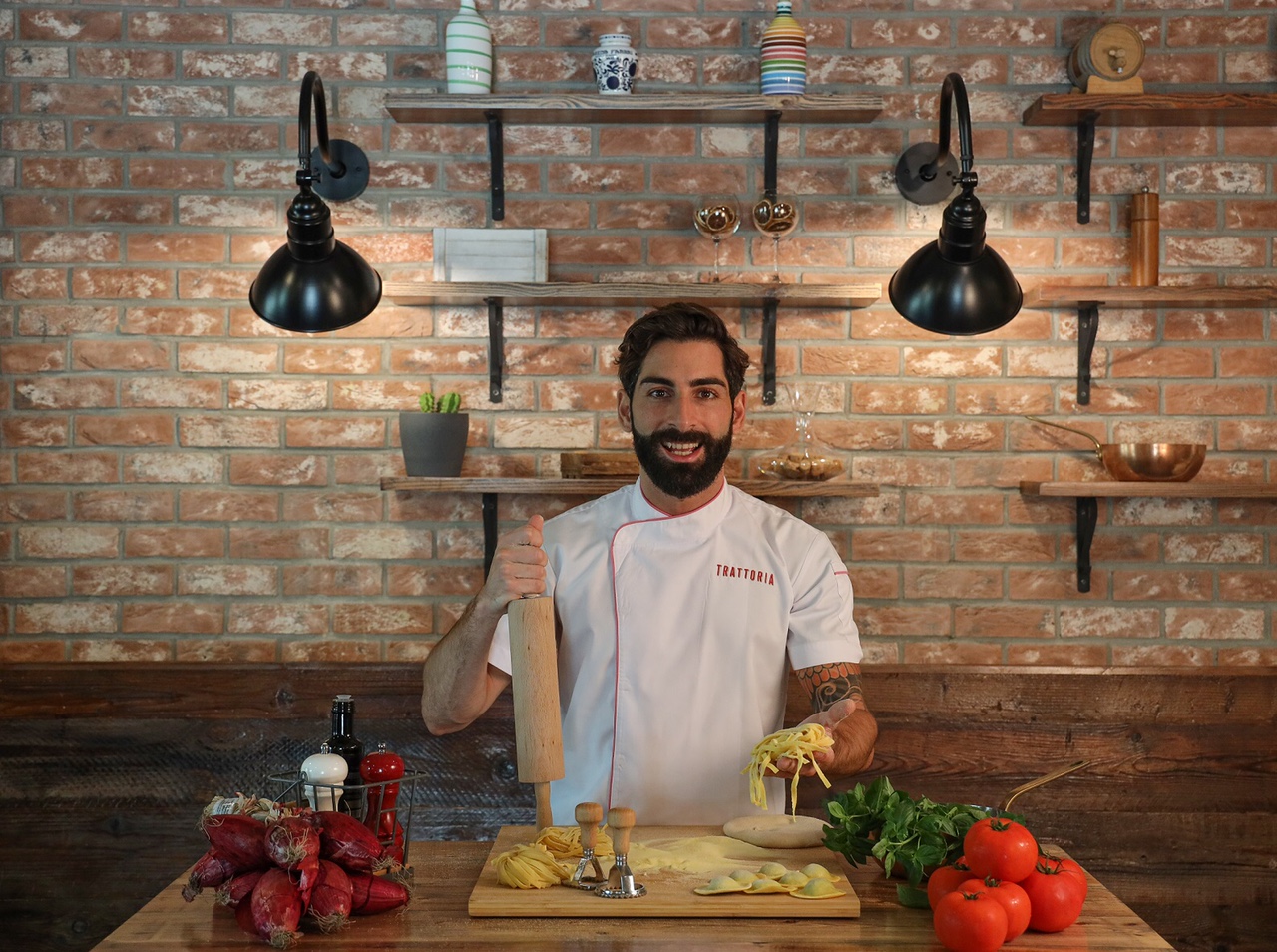 Pasta lovers, this one's for you. Trattoria, the chic and charming Italian restaurant nestled within Souk Madinat Jumeirah, is inviting pasta enthusiasts to try their hand at pasta making in their upcoming masterclass.
Participants can look forward to learning how to make Cavatelli pasta, a small shell-shaped with curved edges originating from the South of Italy; and a dish of the same, Cavatelli al Sugo di Mare.
The class will begin in the morning and attendees will be served freshly-baked pastries alongside coffee and juice. This will be followed by a hands-on masterclass led by the restaurant's chef de cuisine, Alberto Burgio.
During the hour-long session, participants will be taken through a step-by-step process of making pasta from scratch. This same pasta which they create will then be cooked up to enjoy as part of a three-course lunch, following the class. You can also expect to receive a goody bag including a recipe booklet, a pack of basil seeds, a 500g bag of semolina flour and assorted dining vouchers to be used at your next visit to the venue.
Each masterclass is limited to 10 people, with dedicated workstations and tools required to make the dish available to each participant.
August 31 from 9am-1pm. AED165 per person. Call 800 666 353. Visit Instagram.