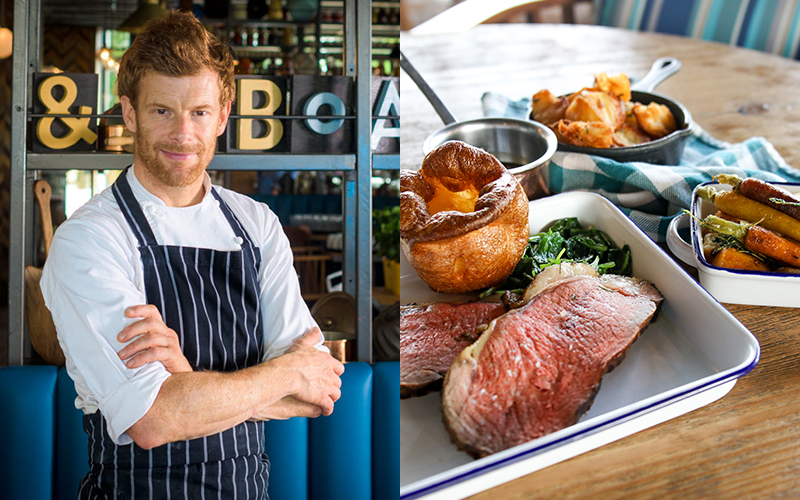 Craving a traditional British roast dinner? Look no further than Pots, Pans & Boards delicious new menu. The restaurant is the brainchild of renowned British chef Tom Aikens (known for being the youngest chef in Britain to achieve two Michelin stars) and serves up laid-back traditional British food.
Although a roast dinner is usually served on a Sunday in the UK, at chef Tom's JBR-based restaurant, the 'Best of British roast' menu will be available from Friday through to Sunday. It will be served every Friday and Saturday from 12 noon-4pm, and every Sunday from 6pm onwards.
The set menu (priced at AED 128 per person) includes either a beef strip loin, half a roast chicken or a salmon fillet. Each plate is served with plenty of Yorkshire pudding, seasonal roast vegetables and chef Tom's famous roast potatoes and gravy.
Chef Tom said "I am delighted to have worked with my team to create a traditional British roast using only the finest ingredients and ensuring that the preparation, cooking and presentation elevates this to the best roast in Dubai. I always wanted to add this iconic British meal to the menu and there has been a high demand for it from the local community and tourists alike".
Details: for more information, visit Pots, Pans & Boards. If you enjoyed this article, you may like this story on a new Jones the Grocer opening.