Introducing The Rooster, an inspiring retreat that celebrates wellness and nature on the untouched Greek island of Antiparos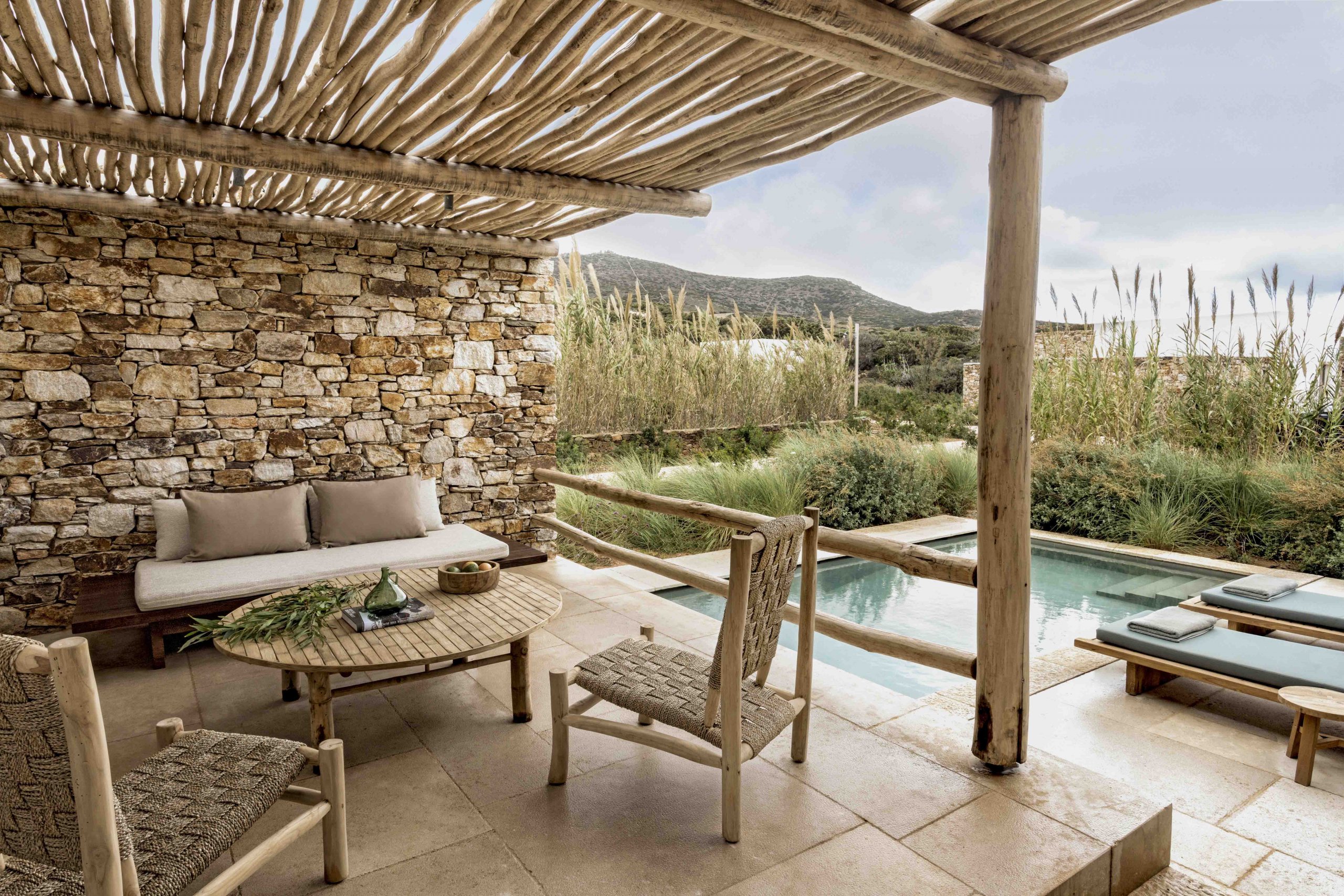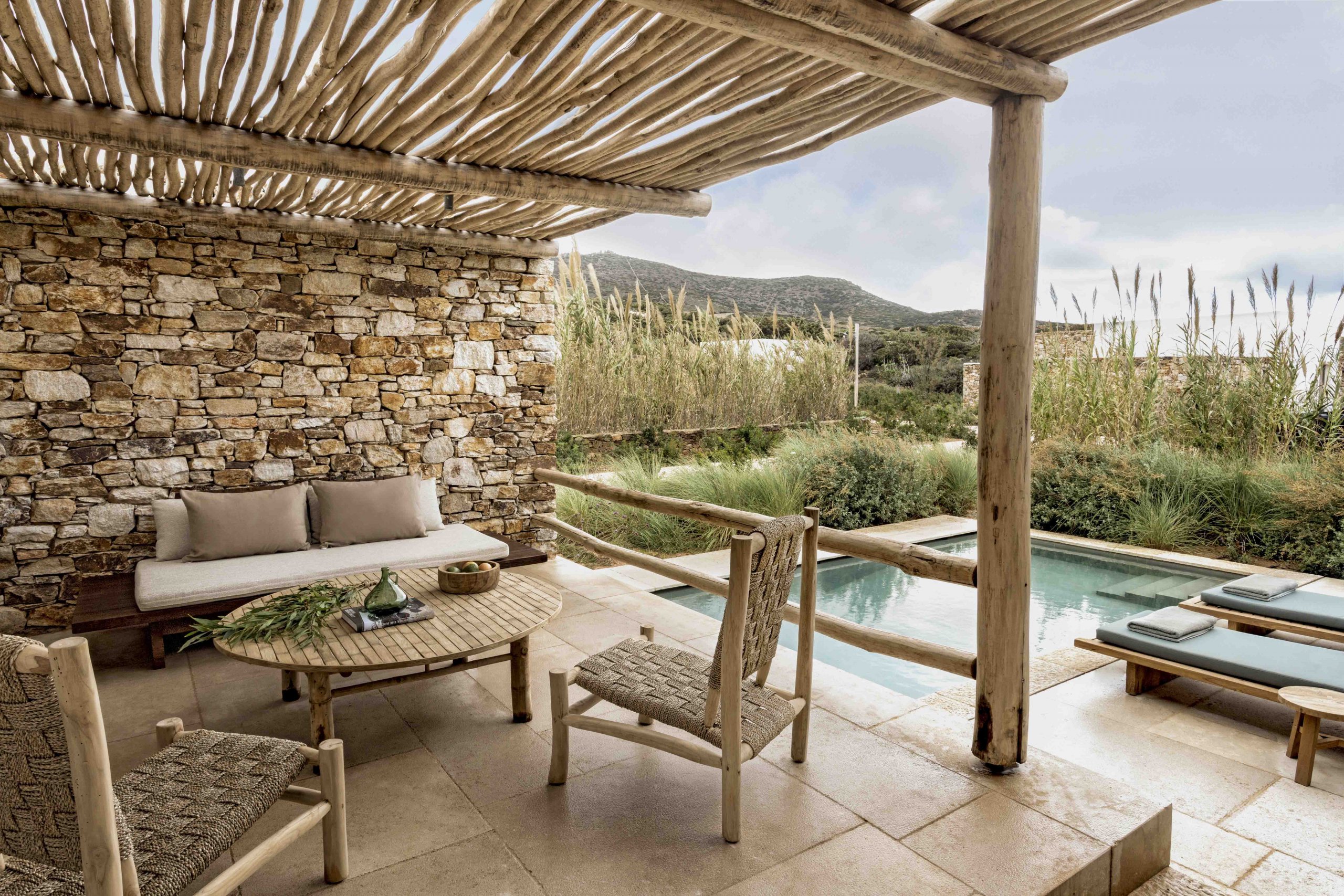 Perowne International has announced the launch of a brand-new boutique hotel, The Rooster, on the hidden-gem of Antiparos, an island in the heart of the Aegean Sea.
Conceived as a wellness and lifestyle resort that seeks to embrace 'slow living', The Rooster has been designed with a natural and simple luxurious aesthetic in mind. The hotel is a retreat for discerning travellers to celebrate the soulful Greek island through sustainability, wellness, organic food, learning and fun.
The result of a passion project by founder and owner, Athanasia Comninos, her appreciation for the island of Antiparos has translated to a vision of safeguarding it with respectful tourism, thoughtful travel, art, culture and life's simple pleasures.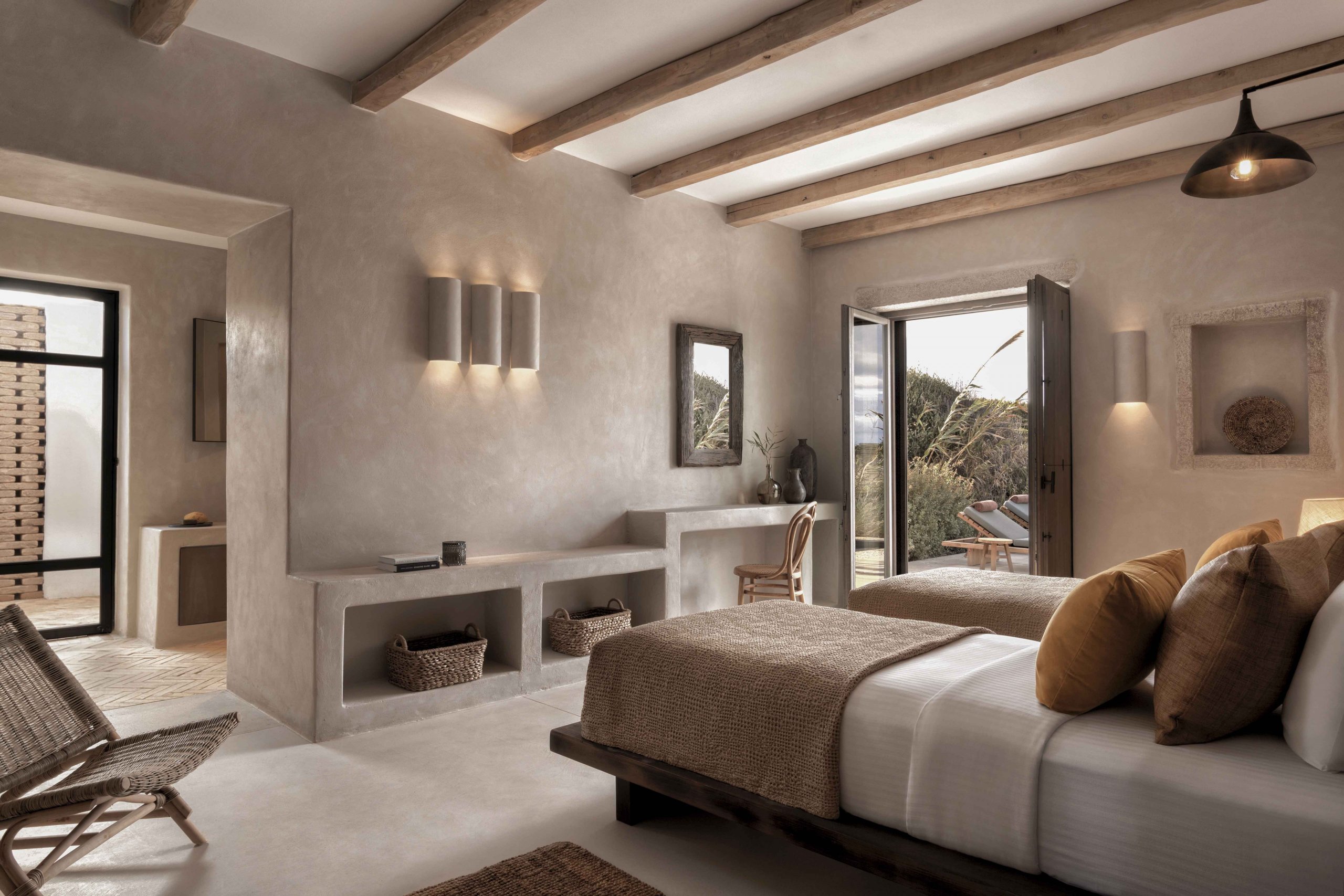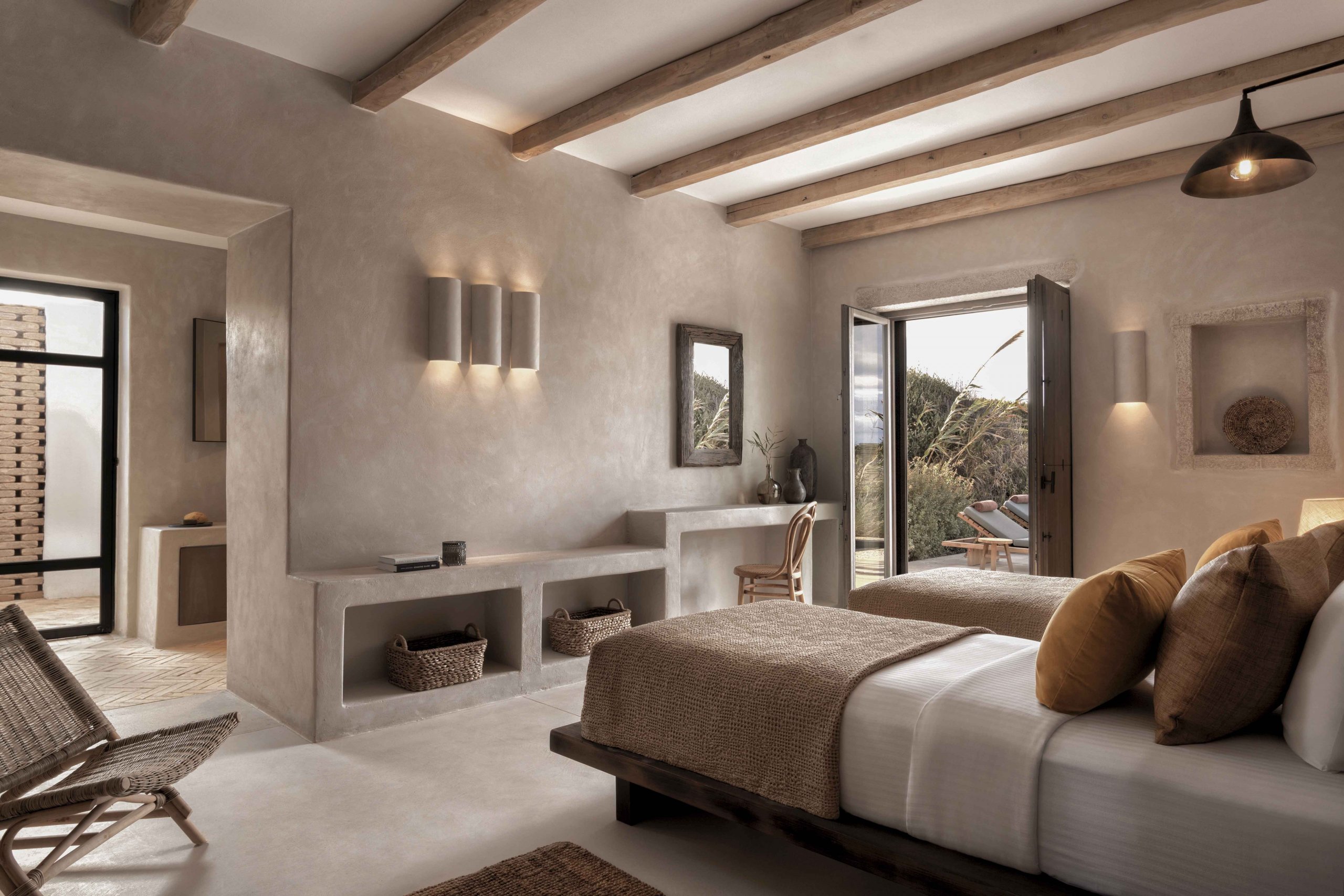 The Rooster is all about space and privacy, so much so that the hotel has just 17 individual houses of differing sizes, each with its own independent character. With four different layouts to choose from, guests can look forward to a private garden, a freshwater pool and outdoor showers in their space.  Overlooking landscaped gardens or the sparkling Aegean, each villa features furnished terraces and spacious sundecks.
Antiparos's calm, laid-back vibe is infused throughout the hotel, creating a warm, homely environment with interiors inspired by the raw natural beauty and rustic charm of the surrounding scenery. Casual, yet sophisticated materials such as wood, marble and cotton complement the soothing colour palette.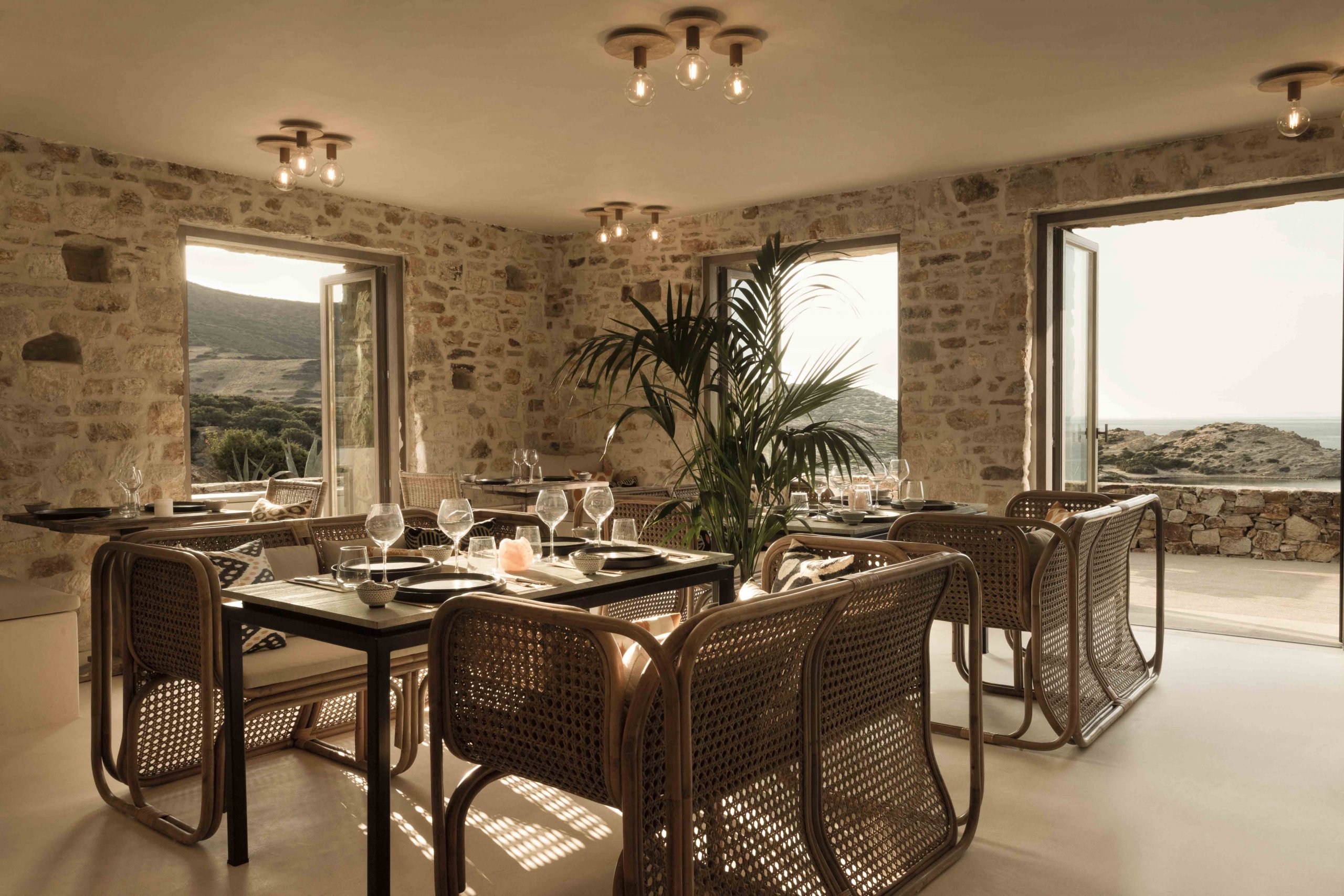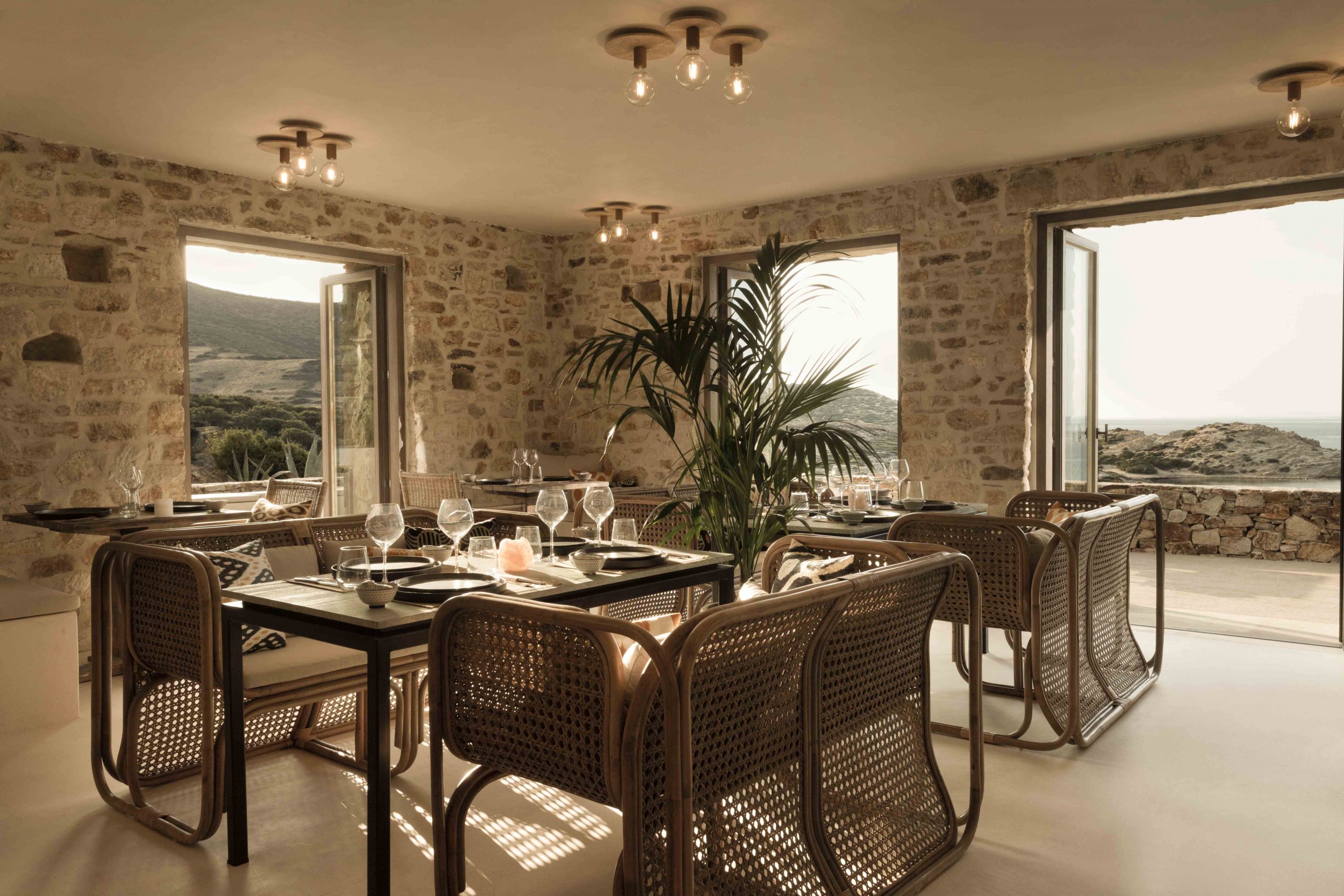 While 'The Restaurant' is the food-hub of the resort, the 'Secret Garden' is an intimate, romantic concept reminiscent of the traditional courtyards found within the Cycladic houses. With small pebbles and lights that dance across the tables, it is a secluded place to dine under the stars.
The property's farm-to-fork philosophy celebrates seasonal, homegrown ingredients, with many of the traditional recipes served at 'The Restaurant' containing fruits and vegetables picked straight from the farm. Fresh seafood is brought in daily by the island's fishermen; while cheese, free-range eggs and beverages are procured locally and exclusive to Antiparos and Greece. Interested guests can visit the hotel's farm to learn about traditional farming techniques. They can also pick vegetables and herbs for their own meal, before partaking in interactive cooking sessions with a local cook.
The 'House of Healing' adopts a holistic approach and has been designed as a peaceful sanctuary for rest and rejuvenation. The team introduces guests to bespoke treatments using organic products and specially-guided healing rituals that draw on traditional and ancient medicine. There is also a yoga pavilion offering complimentary yoga and meditation during your stay.
Antiparos is one of the most secluded islands in Greece, making it an attractive destination for those who do not seek an active social life, but rather privacy and serenity. Rich with natural beauty, golden beaches and a landscape full of cedar trees, the island remains an untouched beauty with The Rooster located on Livadia Beach, 6km from the port of Antiparos.
How to get there? If an airplane is your choice of transport, fly to Athens International Airport before catching a 35-minute flight to Paros. Upon arrival at Paros, take a 10-minute drive to a small port where you can take a 10-minute boat ride to Antiparos. Prefer the sea? Fly to Athens International Airport, then drive to one of two ports – Port of Rafina or Port of Piraeus – to take a ferry to the island of Paros (around two and a half to five hours). Upon arrival in the port of Paros, it is a 20-minute drive, followed by a 10-minute boat crossing to Antiparos. Alternatively, Antiparos has its own private helipad with direct transfers from Athens International Airport if you wish to travel via helicopter.
June 1 onwards. EUR580 onwards per night (Garden View Suite, B&B). Visit the website.