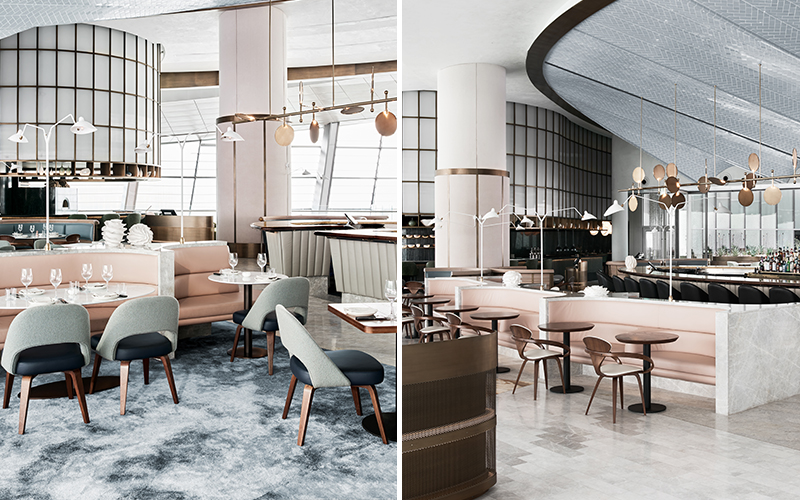 The Loft at Dubai Opera, the city's stylish new dining destination, is now serving up a set menu theatre dinner, setting the tone for an elegant night out in Downtown Dubai.
With a host of shows and performances set to grace the stage at Dubai Opera over the coming months, The Loft's theatre dinner menu offers both pre and post-theatre crowd a culinary experience full of creativity and finesse.
Inspired by delicate European and Asian flavours, and using only freshest and highest quality ingredients, diners can look forward to a changing menu that perfectly reflects the seasons, while keeping things exciting.
Palette tantalizing starters comprise of creamy burrata served with herloom tomatoes, cucumber and basil; piquant Hamachi drizzled with truffle and fois gras snow; and steak tartare alongside crostini and crispy shallots. Mains will see the arrival of pan seared seabass, paired with a light ratatouille and courgetti pesto; a rich butternut squash with wild mushroom, black quinoa and vegetable jus; and succulent braised Angus ribs with the classic sides of roasted vegetables and mash potatoes, to the white lined tables.
Ending the flavoursome experience on a sweet note will be the option to indulge in a light coffee parfait, paired with hazelnut and milk foam, or a crème brule to be savoured alongside lemon sorbet and lemon merengue. Those looking to keep things light, can enjoy the expertly prepared granola, with fresh and pickle berry salad and berry jus.
Details: AED 195 for two-courses, AED 235 for three-courses. Available pre show and post show on all show days from 5pm. Check the Dubai Opera calendar for dates, or call The Loft on +971 4 362 7312 for more information.Email reservations@loftatopera.com for bookings. To read our latest review from The Loft at Dubai Opera, click here.