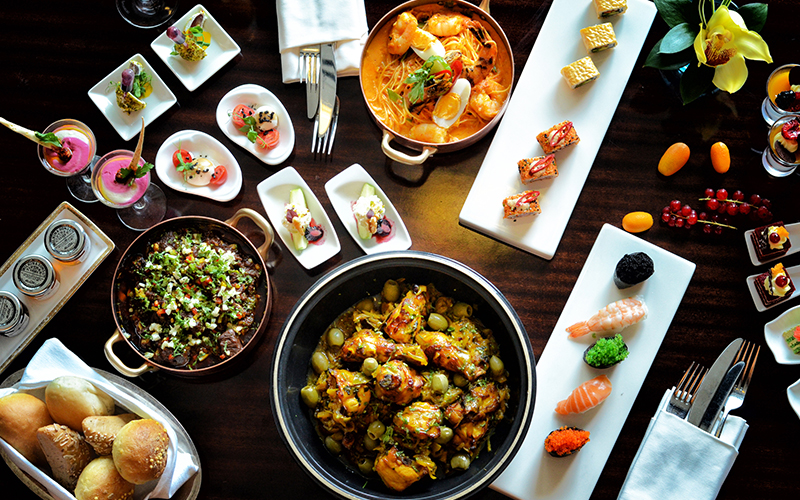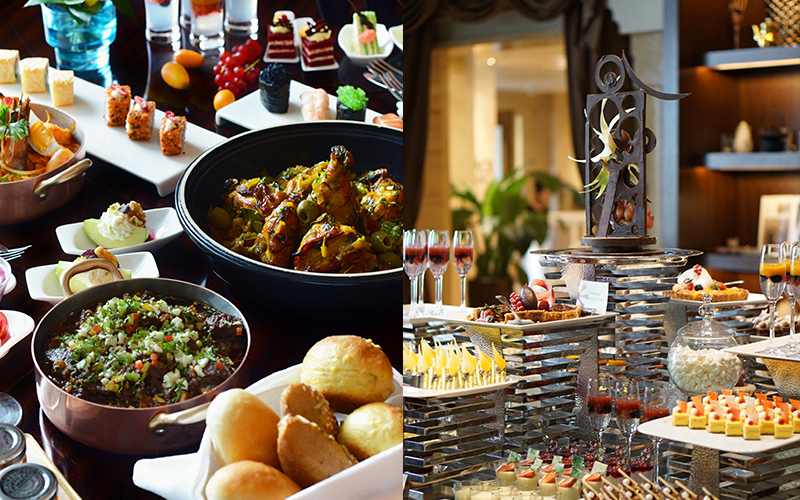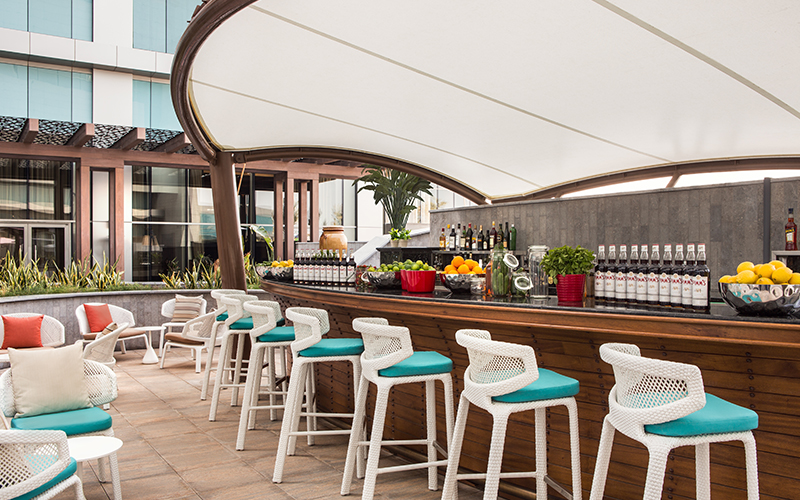 Sponsored: Looking for an indulgent Friday brunch to try in Abu Dhabi?
The Terrace on the Corniche, situated on the ground floor of the lavish St. Regis Abu Dhabi, offers a hearty and colourful brunch every Friday that is family-friendly, and packed with delicious food choices.
The brunch begins with a decadent cocktail reception in the St. Regis bar – a classy hangout with high ceilings and large leather armchairs, where guests can sit back and relax with a cold drink in hand before making their way through to the dining area.
There, they can indulge in an infinite selection of the freshest seafood, sushi, foie gras, fine grilled cuts and much more. Witness fresh pasta being prepared right in front of your eyes at the dedicated pasta station, or sample some of the delicious dishes that are brought right to your table by the chefs – including mushroom risotto and fresh scallops.
Remember to save room for dessert, as you won't want to miss sampling a selection of treats from the dedicated dessert and cheese rooms before you leave. Highlights include the solid chocolate logs, donut trees and chocolate fountain with an expansive pick'n'mix section for dipping.
Enjoy what's left of the UAE winter months and grab a seat outside on the terrace for this Friday affair.
Details: Every Friday from 12:30pm-4pm. Brunch packages start from AED 345 inclusive of soft beverages. For reservations and more information, please email restaurants.abudhabi@stregis.com or call 02 694 4553 / www.theterraceonthecorniche.com