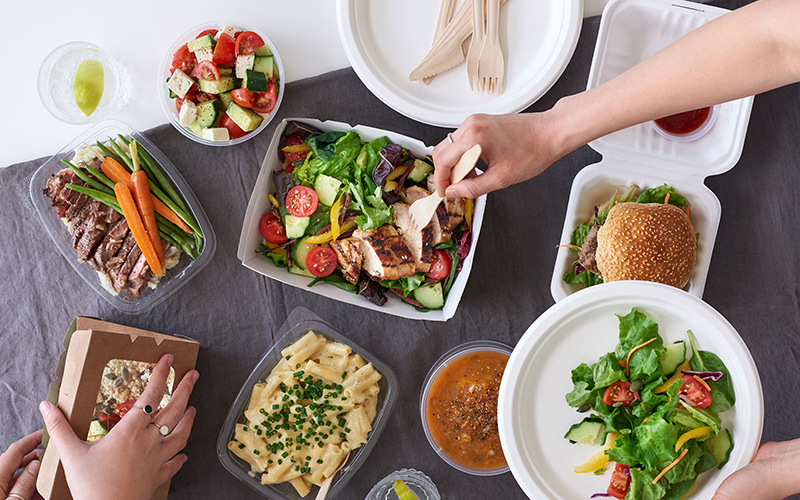 Dubai discount hunters, rejoice!
It's the kind of thing you have been dreaming of while curled up on the sofa, watching an entire series on Netflix: "If only the ENTERTAINER had a way to deliver my food straight to my door, with my 2-4-1 offer already applied and no exchange of money needed…
Building on the success of ENTERTAINER Delivery, the company has announced the app's new cashless feature. This means that when ordering delivery via the app, members will not have to worry about searching for cash, as they can now pay seamlessly via their ENTERTAINER app when placing their orders.
The exciting update also introduces a new offer type to complement the existing popular 2-for-1 offer: ENTERTAINER members can now redeem a non-depleting offer that allows them to receive 25% off their total bill. For even more convenience, the ENTERTAINER app will automatically calculate the best saving, and apply it during checkout.
Members in Dubai can now simply navigate to the Food & Drink category, take a look under the Delivery tab, browse restaurant by location or cuisine and view full menus. After selecting a merchant they would like to order from, they can continue by adding – and removing – items from their basket before checking out, where the app will automatically apply the best savings offer.
Members will also have the opportunity to save and name their different delivery addresses, as well as enter any special instructions for the driver. Once an order has been placed, members can track their delivery and view their order history and receipts.
After initially introducing this new feature in Dubai, the ENTERTAINER will continue to take its delivery offers to the next level across its other markets.
The ENTERTAINER app is free to download on iOS and Android devices. If you enjoyed this story, you may be interested in reading about this UAE-based grocery app.