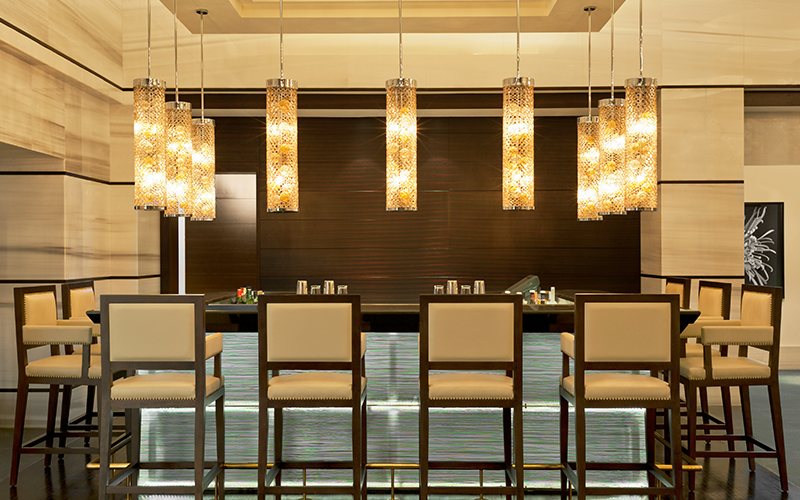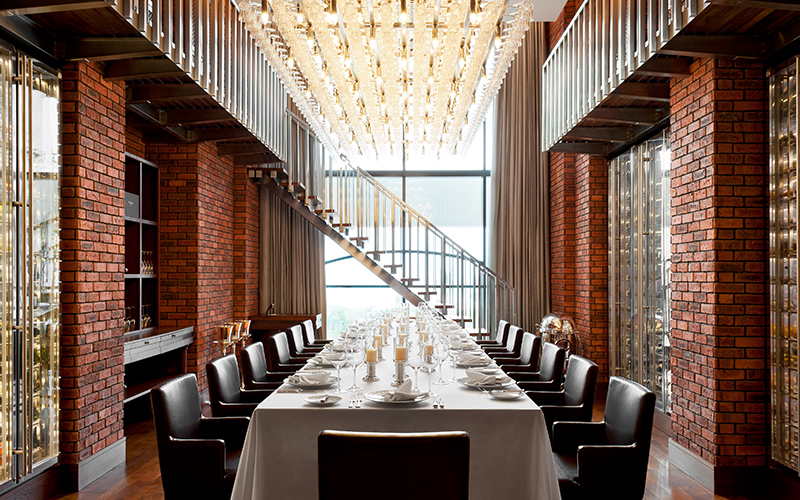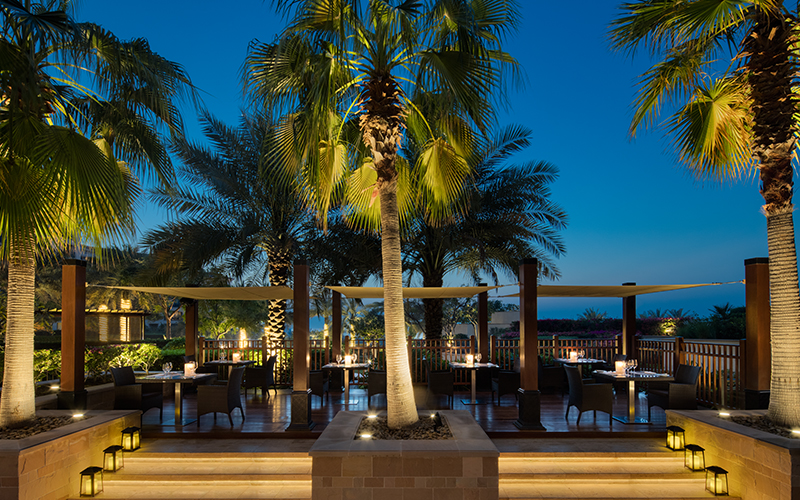 55&5th, The Grill is inviting diners to celebrate Thanksgiving with their nearest and dearest while enjoying a twist on traditional Thanksgiving favourites later this month.
With the option to dine in the restaurant's upscale private dining room, outdoor terrace or cellar with a personal sommelier – there's a dining experience to suit everyone.
Executive Chef Olivier Belliard has designed a three-course set menu of traditional favourites, giving each dish his touch of refined cooking. He has opted for pumpkin velouté with wild mushrooms, roast turkey and caramelised pecan tart as this year's Thanksgiving treats.
Reigning as one of Abu Dhabi's top steakhouses, this Manhattan-style grill and lounge takes its name from the original address of The St. Regis in New York, 55&5th, and offers one of the most affordable fine dining experiences in the Capital.
One of the highlights at the steakhouse is its large indoor grill with a door like an oven that seals in both moisture and flavour.
The star of the show on this elegant restaurant's a la carte menu is, without a doubt, the steak perfectly cooked to your preference. There is an impressive selection of cuts and meats that will please the most discerning palate.
Staying true to its origins, the menu at 55&5th, The Grill begins with classic and signature beverages, which pair flawlessly with the sophisticated flavours of every dish. Renowned mains include Vintage Aged Beef, featuring both grass-fed and grain-fed beef.
Details: Served from November 20 until 22, the Thanksgiving Dinner will be served from 7pm onwards for AED 275. To book, call +971 2 498 8888, email restaurant.saadiyat@stregis.com or visit the website.