Array
(
    [ref_id] => 1004
    [photo_file_name] => Untitled-1.jpg
    [posted_by] => Advertorial 
    [text_display] => <p>
	 <em style="background-color: initial;">BBC Good Food Middle East sat down with Chef Nguyen Thanh, Chef de Cuisine at Thiptara, Palace Downtown to discuss the restaurant's exceptional service and its Bangkok-style Thai food</em>
</p>
    [cover_photo_file_name] => Untitled-1_copy.jpg
    [slider_images] => 
)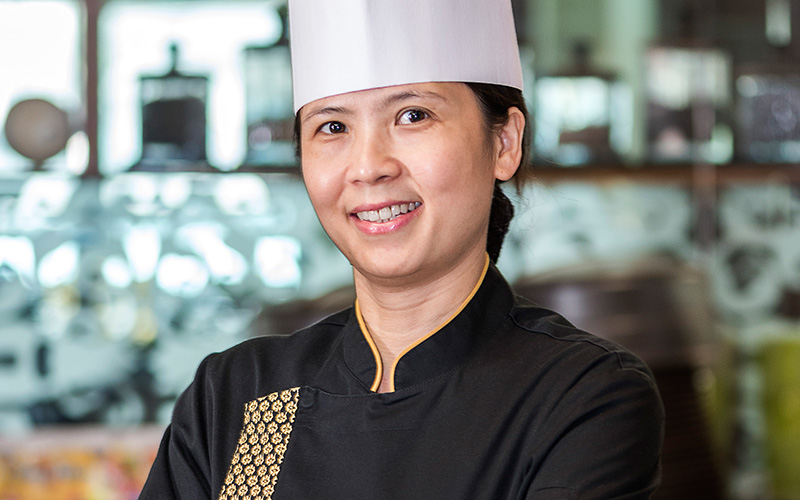 BBC Good Food Middle East sat down with Chef Nguyen Thanh, Chef de Cuisine at Thiptara, Palace Downtown to discuss the restaurant's exceptional service and its Bangkok-style Thai food
Which region of Thailand does your restaurant focus on in terms of flavour?
We serve up Bangkok-style Thai food. Our aim is to transport the diner to Thailand through creating an exceptional and memorable culinary experience. We welcome many couples, groups and parties to the restaurant who are celebrating a milestone or anniversary but who want to do it in true Thai fashion.
What are your most popular dishes at Thiptara?
The most popular dish on the menu is the green papaya salad. It's a spicy and sour mix that comes from tamarind juice and fresh lime. The dish is salty and contains crispy raw papaya and roasted cashew nut. Another popular dish is our chicken green curry. The dish is packed full of rich and creamy coconut milk and is spicy with a real feeling of freshness. Our lemongrass dishes are also very popular. Lemongrass is a Thai fruit lemon that contains sweet basil leaves, and is a favourite with diners who possess a sweet palate.
What inspired you to become a chef?
From my early childhood years I watched my mother cook food which created happiness amongst the entire family. By the time I finished university, I embarked on a series of trips abroad to countries such as Vietnam, giving me a unique perspective on different culinary cultures. It was at this point that I decided to become a chef and specialise in Thai food, giving me the opportunity to please people with my own culinary creations.
What advice would you give to people trying to cook Thai dishes at home?
YouTube is probably the best platform although my own personal recommendation would be to inquire with Palace Downtown about experiencing a personal cooking class with me.
Why should customers pick Thiptara over other Thai restaurants in the city?
Many reasons but one of the main differences I would like to point out is the fact that we offer a unique Bangkok-style dining experience with incredible views of both Burj Lake and Burj Khalifa to our guests. We also strive to offer superior food, ambience and service, which are all part of our overall mantra of delivering an incredible dining experience.
Details: for more information, visit Thiptara. If you enjoyed this article you may like these Thai recipes.