Sponsored: Taste South Africa, a new trademark under the larger Brand South Africa, is offering one lucky foodie the chance to win a trip of a lifetime this spring, with the help of Dubai's homegrown fresh produce outlet, Kibsons.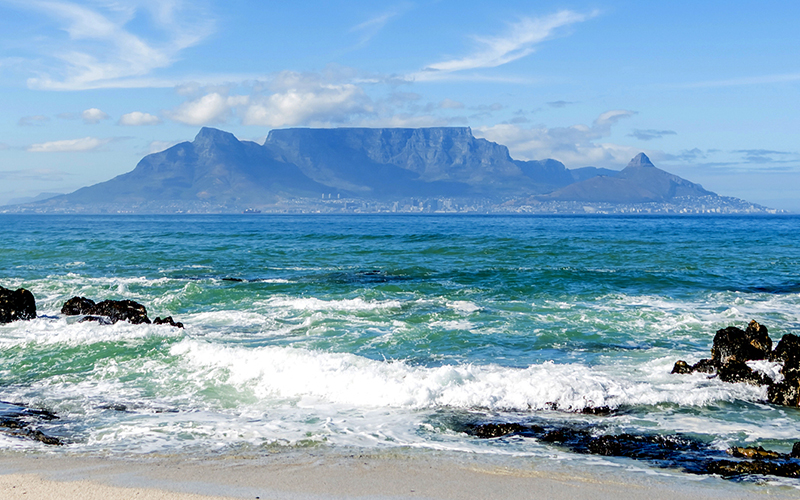 This dreamy trip for two includes flights, accommodation, spending money and excursions to attractions such as Table Mountain, Cape Point, the Cape Winelands, and game viewing in the beautiful Cape.
To be in with the chance of winning, entrants must purchase Taste South Africa plums, peaches or nectarines from Kibsons, before filling out the online competition form to answer questions regarding the product's quality. The competition closes on 30 Apri 2019. Click here for more details.
Brought to UAE consumers directly from South Africa's Western Cape region – recognised worldwide as Africa's number 1 stone-fruit growing area, these sweet, juicy and nutritious fruits are packed with essential vitamins, minerals and nutrients.
Versatile in their uses, these stone-fruits are great in salads, pies and desserts. Try these nectarine and orange yoghurt pots – which are packed with calcium and vitamin C, for a fuss-free start to the morning, or this autumnal beetroot, plum and pecan salad makes a delicious lunch option.
In a bid to promote the consumption of South African stone-fruit, Taste South Africa is looking to promote their superior taste through highlighting the intrinsic benefits of the Western Cape's growing area and climatic conditions.
With a major focus on quality assurance, having cultivated to the strictest international standards of environmental, ethical cultivation and fruit-growing science, Taste South Africa's overriding objective is to ensure South African fruit is the first brand preference versus other countries for consumers – regardless of price, through their superior offering of taste.
Details: For more information, visit www.kibsons.com or call 800 542 7667.