Sponsored: Embark on a Japanese culinary journey at Champagne and Tea Lounge, with an exclusive new Sushi Menu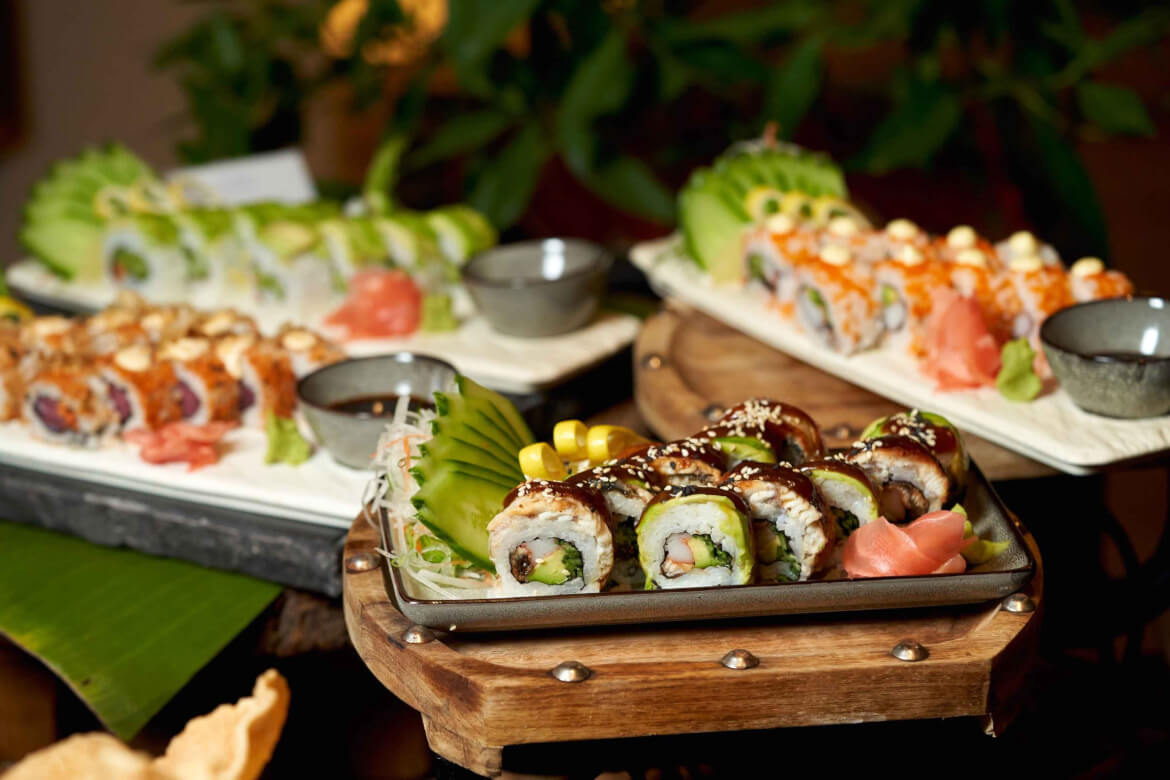 Embracing the New Year with a spectacular new offering, is the award-winning Dukes The Palm, a Royal Hideaway Hotel. The grand destination, perched on the coast of Dubai's very own Palm Jumeirah, offers a lavish five-star escape into a world of glamour and exclusivity.
This season, the property's chic Champagne and Tea Lounge has launched an excellent new menu of delectable sushi offerings at their Sushi Lounge. Available in the evening from Tuesday to Sunday, Japanese food enthusiasts and diners alike can indulge in freshly prepared bursts of flavourful Sushi, Sashimi, Nigiri and more.
The one bite Japanese delicacy is available in a range of Maki rolls including Tsurai tuna, Dynamite, Mango tapuri, California and even vegetarian Maki rolls. Diners can also reach for Asparagus and daikon temakis; alongside a selection of salmon, tuna, crabstick and smoked eel Gunkans, Nigiris and Sashimi at the all-new Sushi Lounge.
Alternatively, you can opt for one of Champagne and Tea Lounge's Sushi Platters that boast a plethora of Maki rolls, Nigiris and Sashimi that is apt for an after-work catch up with your partner, friends or family. Kani, Kaizen and Papaya salad serve as scrumptious accompaniments to your sushi feast.
As always, the sophisticated and classic Champagne and Tea Lounge offers a quintessential British ambiance that is not only perfect for an impeccable afternoon tea; but is now also the place to be for an evening sushi experience at its fabulous new Sushi Lounge.
Tuesdays to Sundays from 6-10 pm. Call +9714 455 1101 or email dukesthepalm.dining@royalhideaway.com. Visit the website or Instagram.