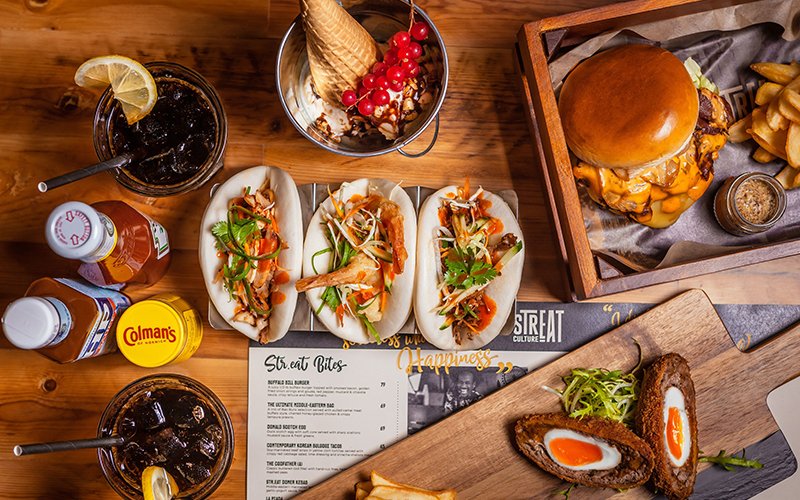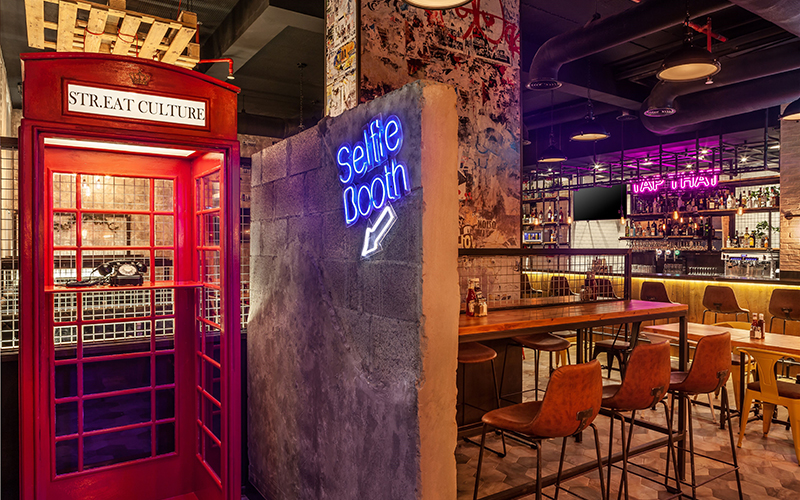 A lively bar and restaurant combining classic street food and unique décor is bringing to life the food and drink scene in Dubai's new Culture Village.
Str.Eat Culture has opened at the Hilton Garden Inn in Al Jadaf – the district where the city's maritime industry once stood but which is now being developed as a vibrant neighbourhood.
What's more, a chef who travelled around the world on a culinary adventure has landed in Dubai – bringing him with him the most exciting menu of street food creations the city has seen.
Emanuele Di Tullio – who gathered hundreds of recipes on his global travels with a particular focus on authentic eat-on-the-go dishes, is now ready to bring his street food knowledge to the UAE.
Standout street food favourites include an amazing Vietnamese hotdog, Italian La Paida bites stuffed with a range of fillings and a classic portion of fish and chips which can be traced back to the methods used on the streets of London in the 1900s.
Each Friday night, Chef Di Tullio will hit the kitchen to put together his unique southern fried chicken, using a secret combination of flavours he picked up on his journey.
"On a career going back 17 years I spent so long running kitchens in all parts of the world that I was able to get some amazing and unique recipes that I have now brought to Dubai," he says.
"I was also on a cruise liner for several years which had a focus on food – and that too me to some places you would not normally go for inspiration. The people I met along the way haled drive this menu and we cannot wait for people to get stuck into these street food dishes.
"It is all about having fun and sampling a massive range of flavours with your friends and family."
Details: Open for dinner all week long from 6pm into the early hours. For more information, visit the website.