Sauce, the latest hotspot in town, is all set to transport diners to a 1950's classic American diner scene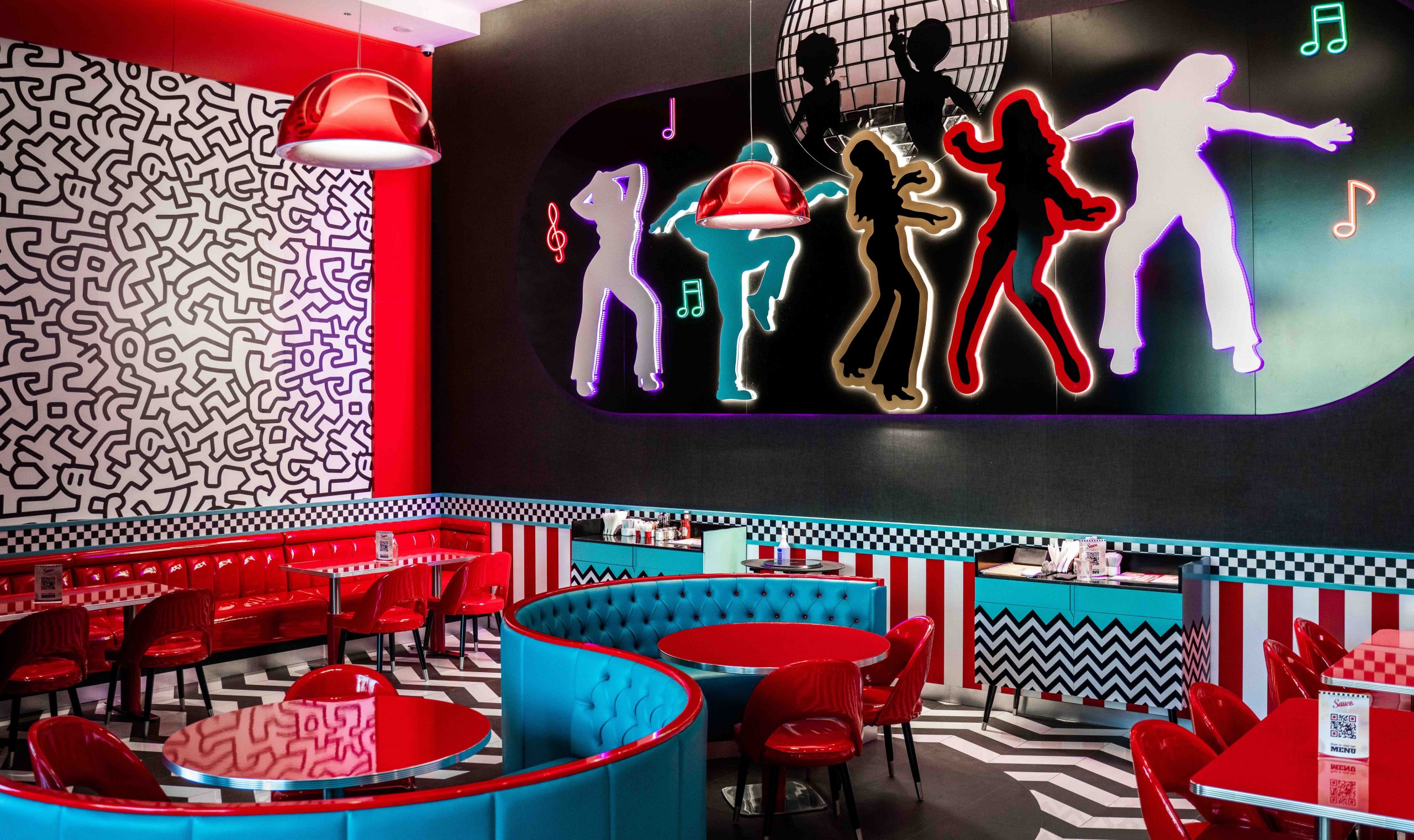 The chic American Diner concept, Sauce, reminiscent of the 50's classic diners opens its doors at Al Habtoor City, in the Dubai Canals neighbourhood. Already creating a storm on TikTok, thanks to the Sauce branded moreish burgers, interiors that transport you back to the days of Elvis and swing rock and the staffs' uniforms that are a playful throwback nod to the 50's.
With its brightly-lit neon signage, black and white zig zag floors and walls and red and blue chrome tables and accents, diners are in for a treat. Staying true to Sauce's namesake, the eatery has an impressive 20 (yes, 20) sauces to choose from, including blue cheese mayo, sriracha mayo, chipotle aioli, melted cheese with jalapeño, truffle garlic labneh, tzatziki, gravy, tahini mustard, ranch, chipotle, honey barbeque and more.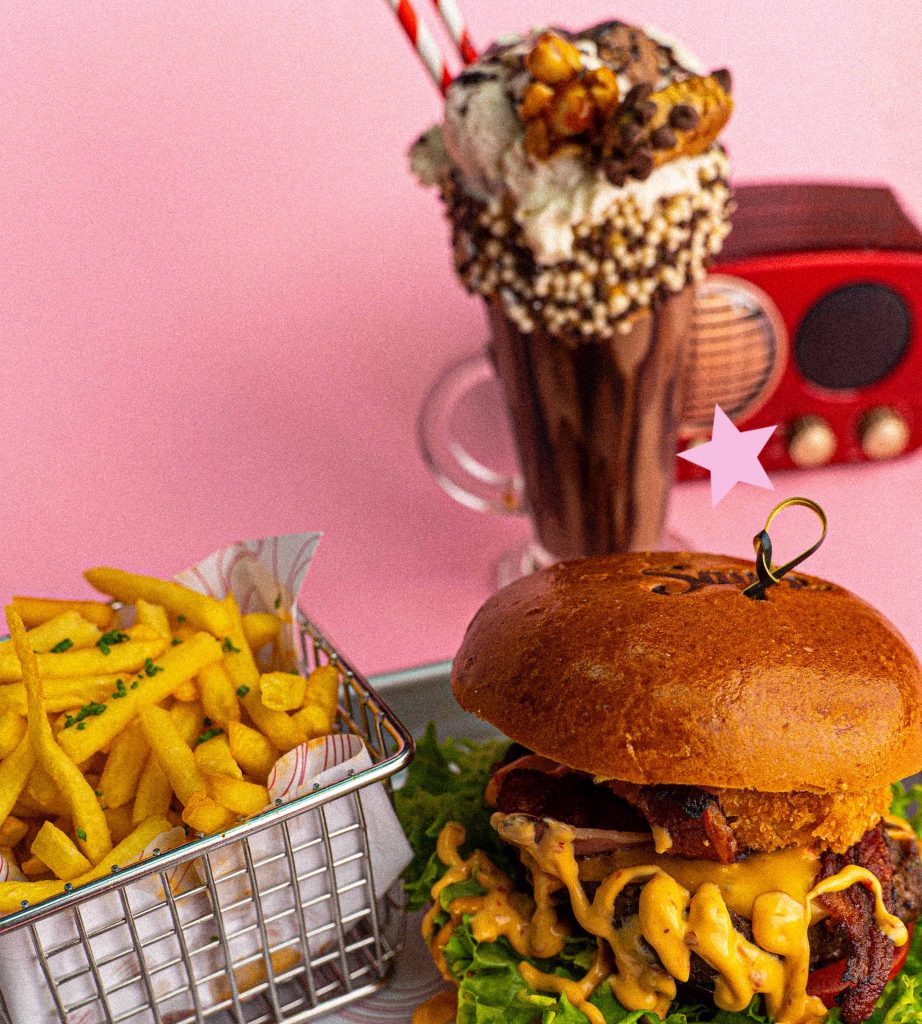 If you prefer a lighter bite, tuck into an America taco salad, grilled chicken cobb salad or honey lemon quinoa salad. But no one comes to a diner just for the salads. Indulge in a signature Wagyu beef burger, the DXB hotdog, a blue cheese slider, a Tex-Mex beef slider (sloppy joe style), truffle cream pizza, grilled lamb chops and more.
There's even a kid's menu that serves up classic hot dogs, chicken sliders and mac n cheese. Top of your meal with one of Sauce's Xtreamshakes such as the cotton candy shake and the cookies and cream shake.
Daily from 12pm-12am. Call +97156 5388 388. Visit Instagram.