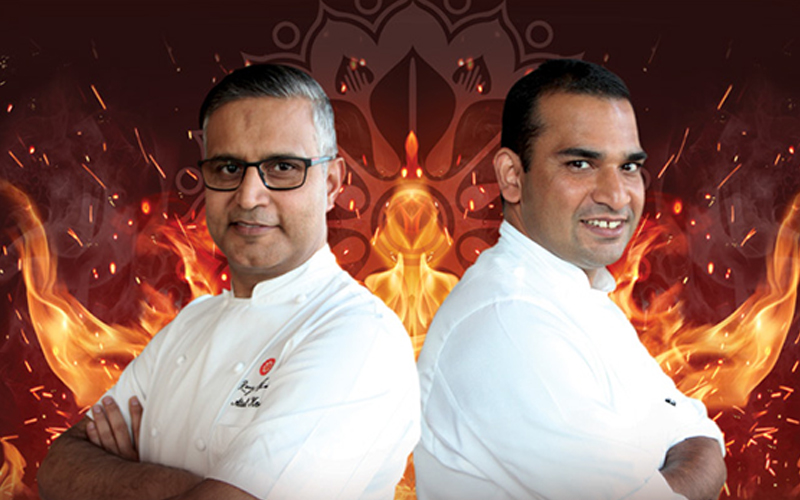 Celebrity chef and owner of Rang Mahal, Atul Kochhar will go head-to-head with the restaurant's chef de cusine Amrish Sood in the ultimate Indian cuisine battle between chefs this Monday, 28 November.
Kochhar shot to fame in 2001 when his restaurant Tamarind in Mayfair became the first Indian eatery in the world to earn a Michelin star. Since then, he has launched several restaurants worldwide, written multiple cookbooks and is a regular on UK TV cooking shows.
Guests at the event, will have a chance to chat with both the chefs, and hear about the dishes they'll be trying before the dinner, with drinks and canapés. Diners will then try dishes prepared by both chefs, before voting for their favourite dish for each course, with the winner being announced at the end of the evening.
Details: AED 395 per person, 6pm-11pm, Monday 28 November. Address: Rang Mahal by Atul Kochhar, 4th floor, JW Marriott Marquis, Dubai, UAE. For more information and booking, click here