Here are suggestions on remarkable Ramadan offers for dining at home across the UAE
Dubai
Deliveroo x Project Chaiwala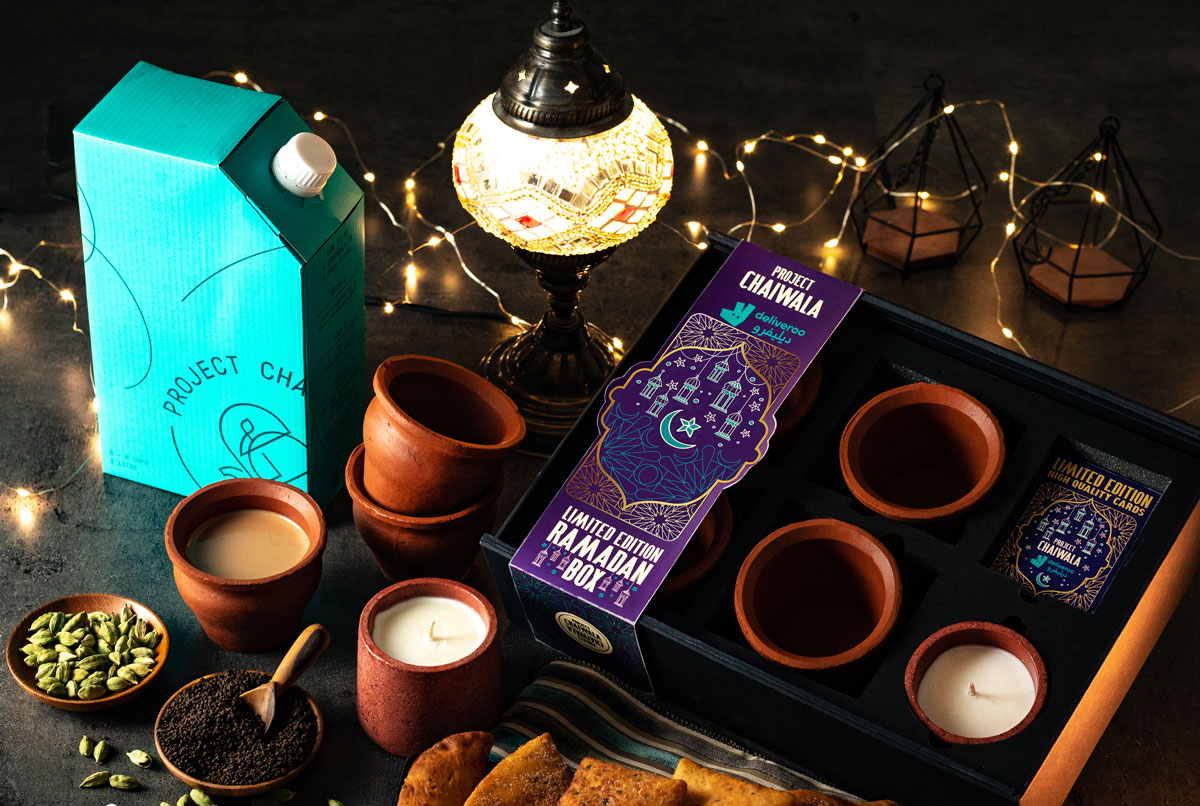 Deliveroo has collaborated with Project Chaiwala for the Holy Month of Ramadan, to bring you a limited-edition Ramadan Chai Box for those post-Iftar scenes. The package will include one chai flask, four clay teacups, one scented candle, one deck of custom-made cards and eight pieces of Mandazis in various flavours, including cinnamon sugar, cardamom, Nutella and plain.
April 18 to 27. AED175 per Ramadan Chai Box. Order online. Visit Instagram.
Dhaba Lane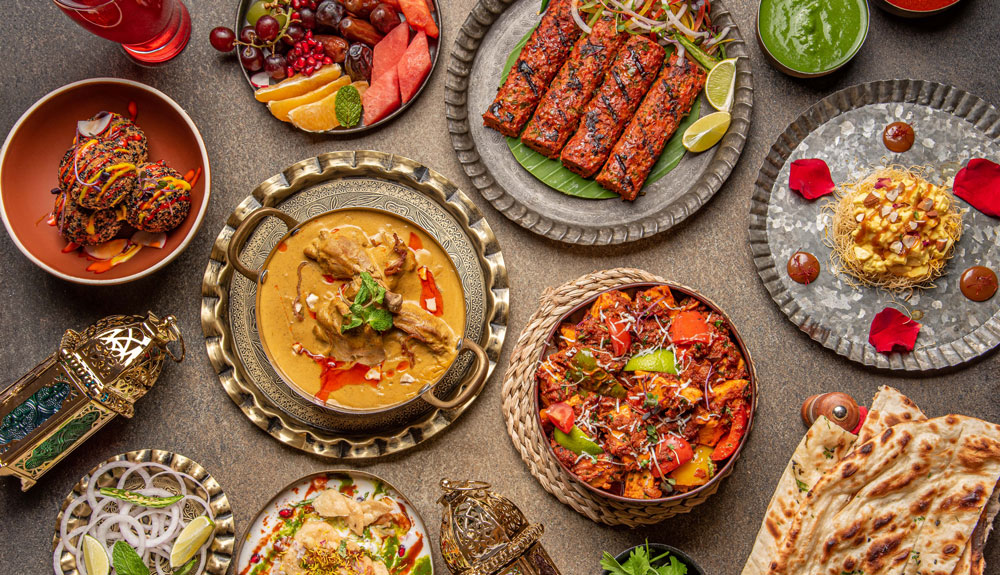 Break your fast in the company of loved ones, from the comfort of your own home with these Iftar Meal Boxes from Dhaba Lane. Each meal comprises a selection of vegetarian or non-vegetarian dishes for delivery and takeaway; and you can expect dates, fresh fruit, a cold starter, a beverage, three hot starters, mains, bread and biryani, along with a dessert to end on a sweet note.
Visit Dhaba Lane Karama or Dhaba Lane Garhoud. AED49 per Iftar Meal Box. Call +9714 358 3554. Visit the website or Instagram.
Made by Two
The luxury Emirati chocolate boutique has curated a limited-edition collection inspired by the Arabian Desert, paying tribute to the rich heritage of the UAE. Available in Ramadan flavours of Saffron Dunes, Snickers Shades, Gold S'mores, Mango Dreams and Pistachio Wind, these chocolates offer a perfect end to an Iftar feast at home.
AED990 for small, AED1150 for medium and AED1450 for large. Saffron Dunes (fig jam, saffron and milk chocolate ganache), Snickers Shades (salted caramel, roasted peanuts and hazelnut cream), Gold S'mores (vanilla marshmallow and crunchy pretzels), Mango Dreams (passion fruit and mango ganache-infused chocolate) and Pistachio Wind (pistachio-infused milk chocolate layered with roasted pistachio). Visit the website or Instagram.
Art of Dum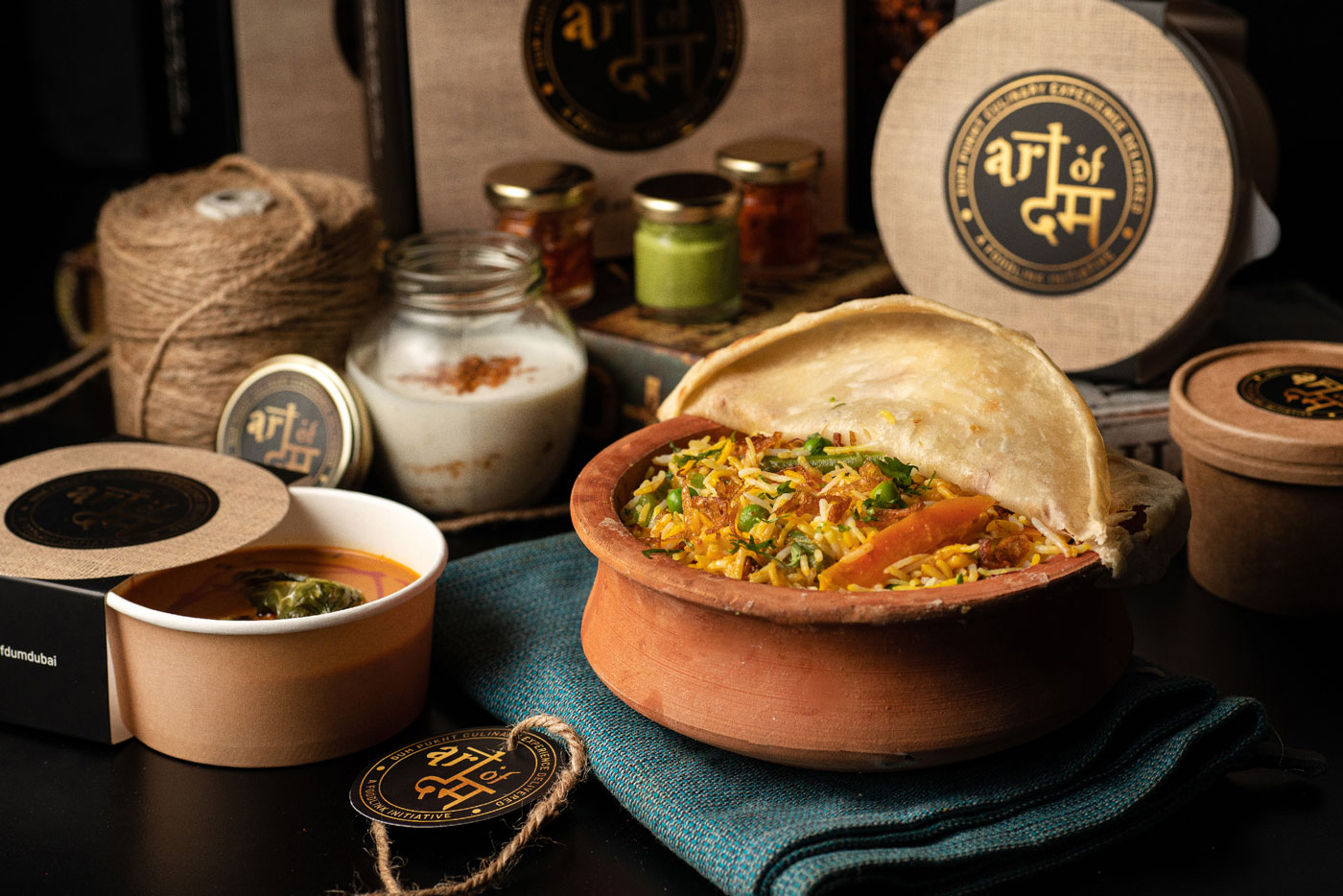 Lay your table with a gourmet spread of Iftar favourites from Indian cloud kitchen Art of Dum. The special Iftar Box holds dates, a cup of cut fruit, an Egg roll and an Awadhi murgh biryani along with Raita.
AED55 per Iftar Box. Order via Zomato, Careem, Talabat or online. Visit Instagram.
Kind Lyfe
The homegrown vegan and gluten-free snack brand has launched a Ramadan special box featuring its eight popular vegan cookies, namely the Chocolate dipped cookie, the Fruit mix cookie, the Double chocolate chunk cookie and the Chocolate chunk cookie; and four cookie dough bite boxes in Classic, Chocolate brownie and Pecan pie cookie dough bites.
AED165 per Ramadan gift box. Order online. Visit Instagram.
Le Gourmet at Galeries Lafayette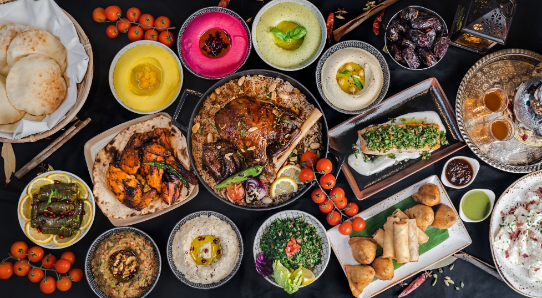 The concept has launched an Iftar menu that begins with traditional light starters such lentil soup, Fattoush salad and Hummus with freshly baked Arabic bread, followed by a choice of main course, delectable Arabic sweets and Arabic coffee or Moroccan tea.
Order online via Deliveroo or call +97156 545 2558 to pre-order. AED120 onwards per person (New Moon Iftar Box). Visit Instagram.
India Bistro, World Trade Center Dubai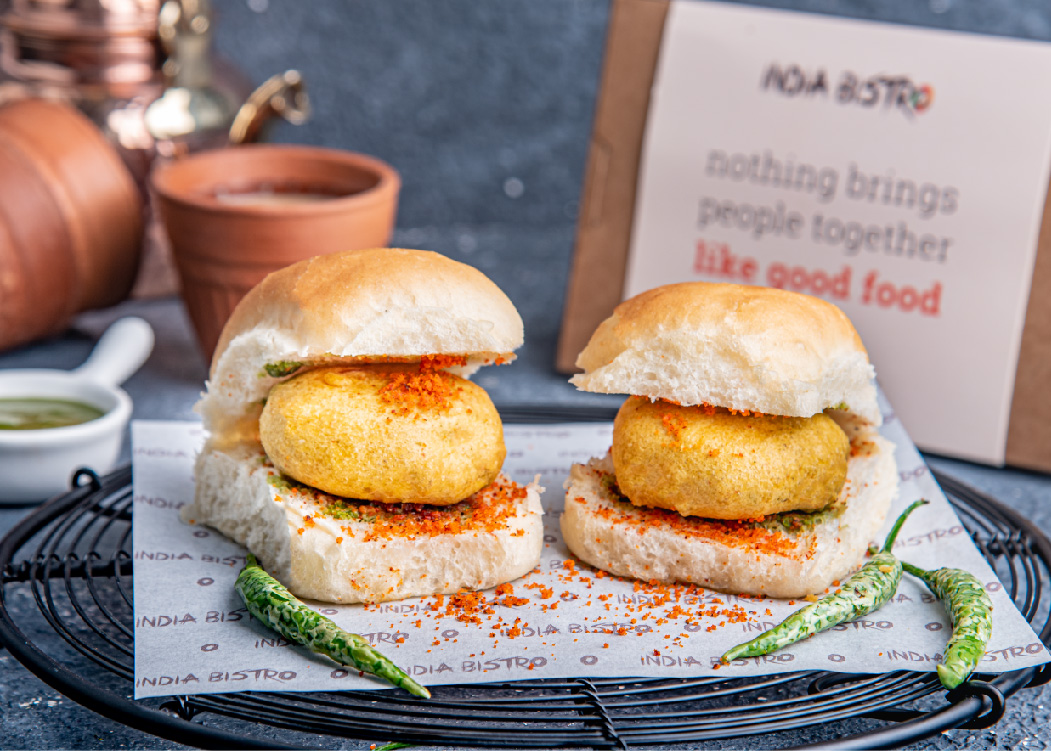 Reach for a selection of Indian flavours from an Iftar Box, available for takeaway or delivery at India Bistro. Each portion includes Dahi bhalla, cut fruit with dates, Chicken biryani, Butter chicken, Naan, Gulab jamun and Laban.
Sunset to 12am. AED69 per Iftar Box. Call +9714 548 8336. Order via Zomato, Careem, Talabat and Deliveroo. Visit Instagram.
MyGovinda's
MyGovinda's is offering special Ramadan goodies, available in the form of Dates hampers, Chikki hampers, Golden dry fruit dates, Chocolate dates and more.
Order online. Visit Instagram.
LAKRIDS BY BÜLOW
Round off your Iftar experience with sweetness from LAKRIDS BY BÜLOW. The premium confectionery company is offering their SELECTION BOX and a new version of their LOVE SELECTION BOX starring gourmet licorice palate pleasers in flavours such as passion fruit, salted caramel, strawberry and cream, fruit caramel, wild bluberry and exclusive Middle East flavours, Bronze and W-Gold.
Available in-store at The Dubai Mall, Dubai Marina Mall and at Atlantis The Palm. Visit the website or Instagram.
Dubai and Abu Dhabi
IKEA Restaurant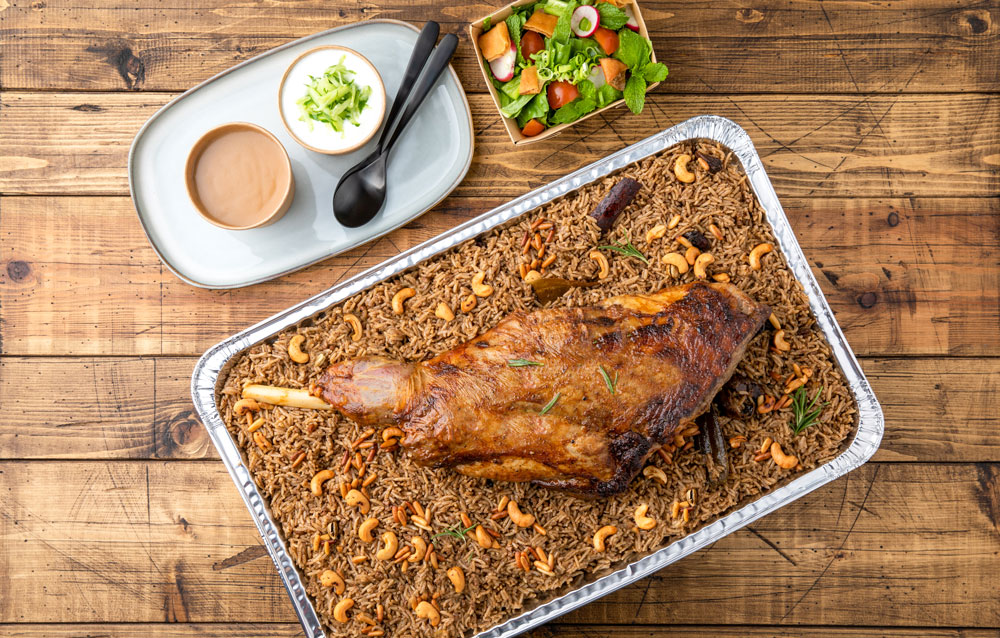 This Ramadan, IKEA wishes to help you lay table for Iftar with its Ramadan Lamb Ouzi family meal. The family offer includes a 4kg Braised lamb served over aromatic spiced rice alongside minced lamb, which feeds 4-5 people. All you have to do to enjoy this feast, is make your way to any IKEA restaurant in the UAE to pre-order the same; or place your orders online at the link below.
April 2 to May 8. AED199 for IKEA Family members, or AED249 for others. Pre-order 24 hours in advance at an IKEA restaurant (Dubai Festival City Store, Dubai Jebel Ali Store or Yas Island Store) or website. Call 800 IKEA (800 4532). Order online. Visit Instagram.
Dubai, Sharjah and Abu Dhabi
Rubicon
Rubicon Exotic's 100 per cent Organic Natural Coconut Water is a good natural beverage to keep your body's hydration levels in check during the Holy Month. Comprising electrolytes, potassium and vitamins, the natural water is also a gut healer with no food additives, colours, sweeteners, preservatives or artificial ingredients. The refreshing drink is also non-GMO, USDA and vegan friendly, making a for a great addition to your shopping list for Ramadan-special beverages.
Available in-store at Spinneys, Waitrose, Carrefour, Lulu, Zoom, Geant, Choithrams, Abu Dhabi Coop, Sharjah Coop, Al Maya and Aswaaq; or online at Luluonline, Amazon, Choithrams and Mumzworld. Visit Instagram.
Dubai, Sharjah, Abu Dhabi, Ajman and Ras Al Khaimah
Wingstop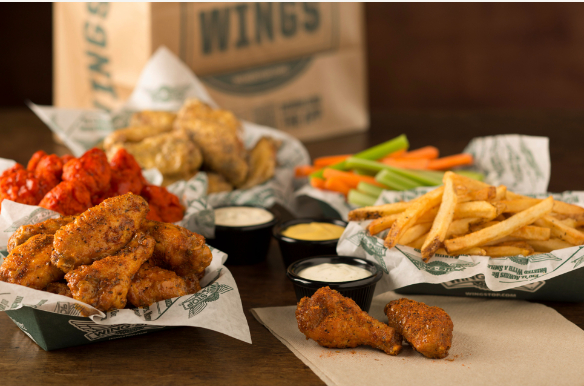 Looking for a casual dining affair this Ramadan? Wingstop has launched an exclusive offer on their wings, available for takeaway and delivery. From the sweet Hawaiian to Atomic heat and lemon pepper, diners can break their fast with these classic or boneless bites.
From 3-6pm. AED2 per wing (minimum spend of AED20; and maximum of 50 wings and five flavours). Valid at all Wingstop outlets, except the IMG World of Adventure branch. Visit the website or Instagram.
Food Crowd
Food Crowd has launched Ramadan grocery boxes packed with locally-sourced products to empower local suppliers and promote a sustainable future. The boxes contain everything needed for the preparation and serving of Iftar and Suhoor. In the Suhoor box, you will find quality ingredients to prepare dishes such as Machboos, Foul medamas and more; while the Iftar box presents essential ingredients such as Al Hosn basmati rice, Sunflower oil, Dates crown fard, Best salted mix bag, Laban Up Yogurt, Vimto and more.
Suhoor box at AED65 and the Iftar box at AED165. Available online through the Food Crowd's App and website. Visit Instagram.
Dubai, Sharjah, Ras Al Khaimah, Ajman and Umm-Al-Quwain
FreshToHome
Take your pick from ready-to-cook Iftar bites or Iftar snacks such as Chicken samosas and Vegetable spring rolls; Chocolate-coated dates, fruit and nut mixes and dates stuffed with dried fruits; and baskets or boxes brimming with fruits.