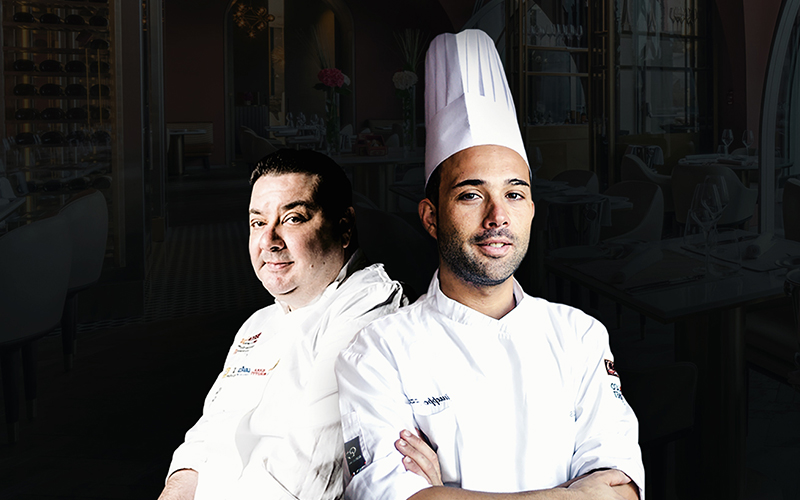 Quattro Passi, FIVE Palm Jumeirah's authentic Italian restaurant, is turning up the heat in the kitchen as it gets ready to host a series of Italian experiences this season.
The Amalfi Coast-inspired restaurant is partnering with two-star Michelin Chef, Massimo Mantarro and the 10th Italian Cuisine World Summit, to showcase the very best of gelato and fine Italian cuisine.
For three nights only, Quattro Passi's own Head Chef Giuseppe Pezzella and Sicily-based Mantarro will prepare a selection of mouthwatering Italian dishes.
Kicking off the collaboration on 21st November will be a five-course gelato-inspired menu, which will feature the following chefs:
Silvia Baracchi, Il Falconiere*, Cortona
Nicola Cavallaro, Un Posto A Milano, Milano
Enrico Gerli, Castagni*, Vigevano
Massimo Mantarro, Il Principe Cerami**, Taormina
The Gelato Night will be followed by a three-day "battle of the chefs" as Pezzella and Mantarro go head to head to win the hearts of Dubai's foodies.
Each chef will create a five-course menu, priced at AED550 per person, which allows diners to choose their favourite Italian dish. The chef with the most ordered number of dishes over the three-day period between November 22 – 24 will be crowned king. A hard to resist option to pair your courses with a crisp beverage will also be available at an additional cost.
Details: For reservations, please contact 04 455 9989. Lunch is served between 12.30pm – 3.30pm, and dinner service runs between 7pm – 11.30pm. If you enjoyed this article, you may be interested in reading about the restaurants on offer at FIVE Palm Jumeirah.