Chef Jhon Fonseca from El Sur Restaurant, Dubai and Michelin starred-chef Vineet Bhatia cook up a storm to present Spanish poultry meat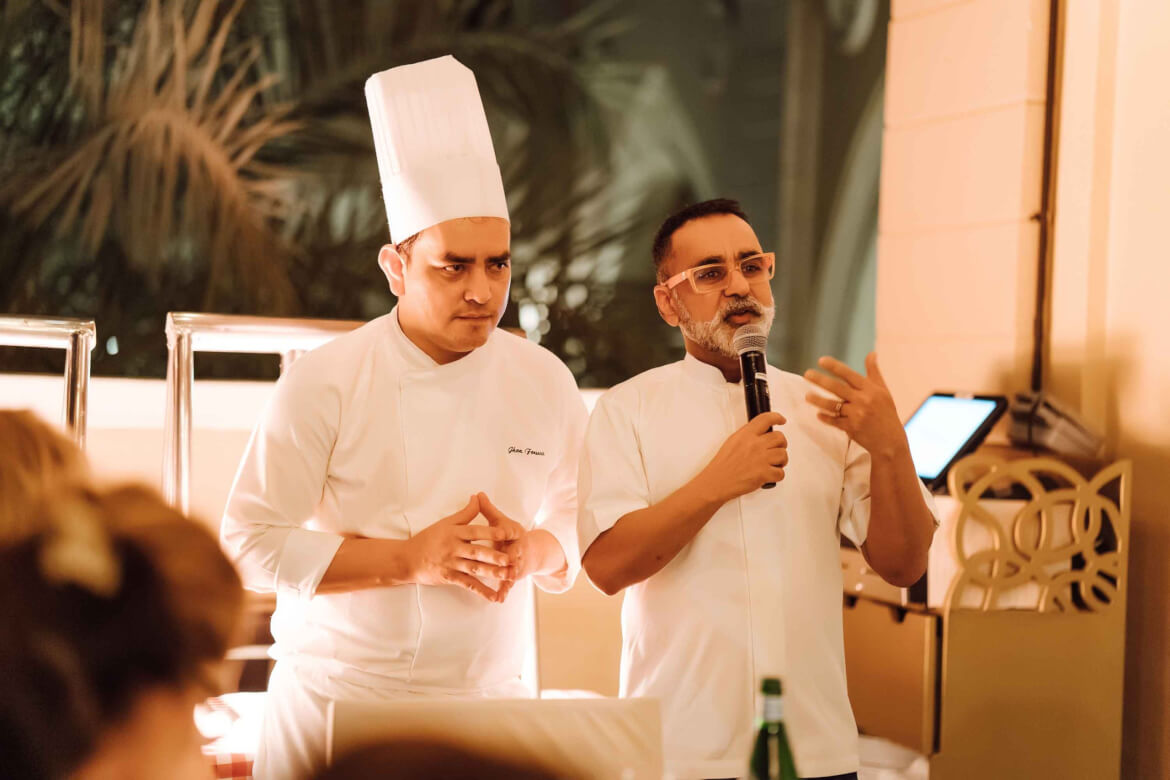 In recent industry news, El Sur Spanish Restaurant & Bar located at The Westin Dubai hosted a four-hands dinner to welcome Spanish Poultry meat to the UAE.
Held in collaboration with Avianza (the Spanish Poultry Meat Association) and The Spanish Trade and Economic Office (Spanish Embassy in the UAE), the evening offered a culinary journey from Spain to India.
The evening began with refreshing beverages served in the stylish setting, together with sublime starters boasting the Spanish poultry meat cooked in incredibly innovative ways. Crispy poussin skin with tuna tartare, Spanish quail escabeche salad, Chicken puchka chaat with tamarind chutney, Sundried tomato chicken tikka with olive chutney, Partridge cigarolls with Kashmiri chilli oil and Roasted chicken croquettes with aioli comprised the 'Festival de Tapas' section of the menu.
This was followed by a kind welcome from Andrés Salinero, Chief Counselor of the Commercial Office of Spain in Dubai, where we were offered insights into the world of Spanish poultry.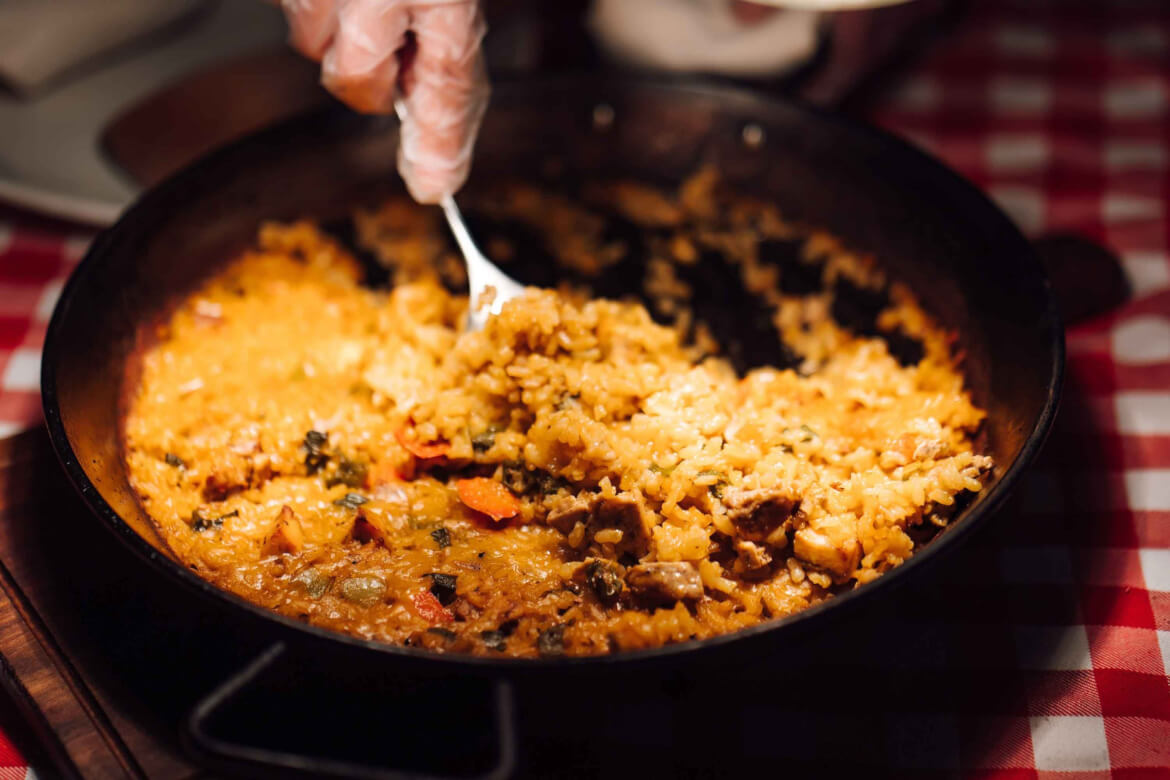 Dinner was a sit-down affair featuring an Indian chicken paella cooked in rich chicken broth with Indian spices and Spanish influences. The grand finale was a Crispy puffs rice toast with a masala chocolate ganache.
What is interesting to note about Poultry from Spain is that the meat is bred with a 100 per cent vegetarian feeding diet, with 50 per cent of this being corn, in open airfields. Additionally, it respects the strict EU standards of animal welfare. 
The different items include chicken, turkey, quail and partridge, available across the UAE in various supermarkets and online stores.
Poultry from Spain is available at Casinetto, Fresh Express Online, Waitrose, Carrefour, Spinneys and Country Hill International.