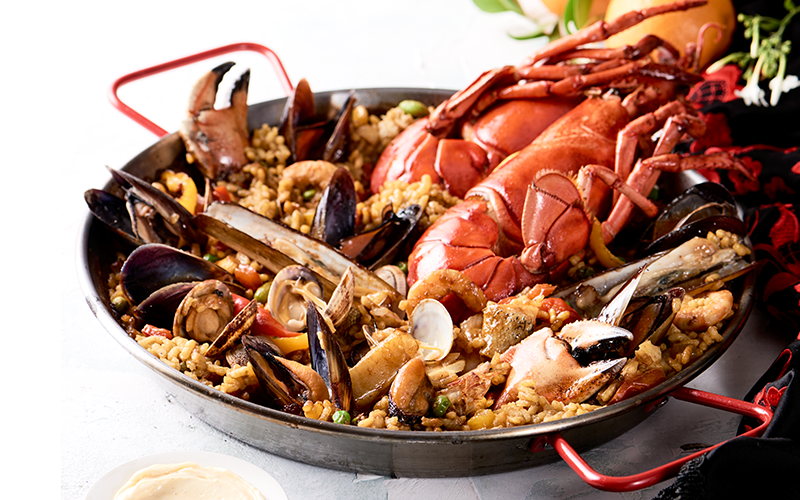 Fancy trying out some delicious European dishes this summer without leaving town? Look no further than Pier Chic's Shellebration menu.
This summer sees the return of Pier Chic's popular "Shellebration" seafood menu. For three months, starting from 7th July, the restaurant will be showcasing seafood dishes from six popular European countries, each lasting two weeks.
The special edition menu was put together by Italian head chef Paolo Bellamio, who spent many years working across Europe in various kitchens, before joining the team at Pier Chic.
Chef Paolo's 'Shellebration' journey:
Spain: 7th– 20st July – 'Paella de arroz con bogavante' (a saffron rice paella featuring lobster and seafood).
Italy: 21st July – 3rd August – 'Catalana di crostacei' (a poached crustacean platter served with vegetable crudité).
Portugal: 4th-17th August – 'Cataplana de peixe y marisco' (a Portuguese shellfish and fish stew).
England: 18th -31st August – 'Posh fish and chic' (a hops battered turbot and triple cooked chips).
France: 1st 14th September – 'Le crabe & crevettes tour' (a Normandy-inspired dressed Atlantic crab and crevette tower).
Belgium: 15th-28th September – 'Moules Mariniere' (fresh black mussels, white grape, parsley, cream, and Parisian fried potatoes).
For more information, visit Pier Chic.