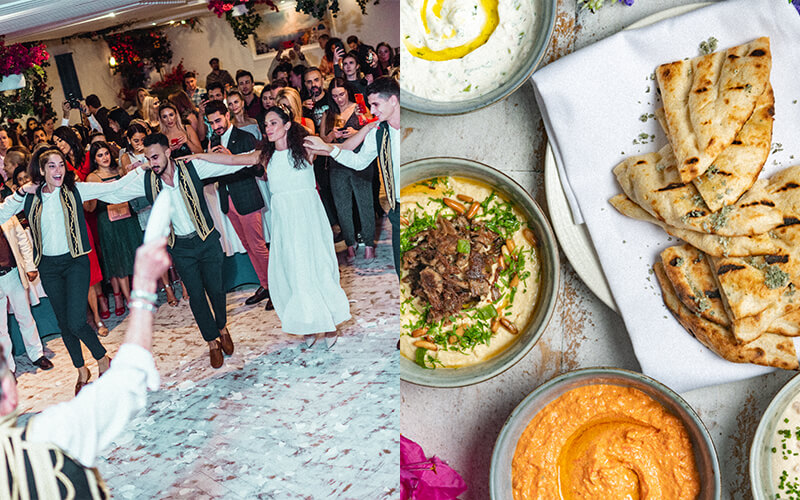 Following OPA Dubai's debut brunch last month, the popular Greek restaurant has announced that round two is on the cards for August.
Set to be held on August 16, guests are invited to experience a Santorini-esq party-popping, plate-smashing Greek brunch while devouring authentic Mediterranean dishes and foot-tapping Zorba dancing and live entertainment.
Get ready to throw some crockery and smash your stress away while you enjoy OPA's four-course brunch menu starting with breads and dips; hot starters and delicious mains. Save room for sweets, and round it off with desserts such as the Athenian Pie.
If you're not heading on your holiday during the Eid Al-Adha break, OPA offers the perfect getaway to a Greek party island without you having to take a step out of Dubai. While you mentally transport yourself to your favourite European destination, DJ Jayworx will be setting the mood for this four-hour party which are sure to get you on your feet.
For groups of eight or more, diners can opt for a sharing brunch menu to make sure they try all the dishes from the menu.
Details: Friday 16 August from 12pm to 4pm. Packages start from AED 350. For bookings, email reservations@opadubai.com or call 04 357 0557.