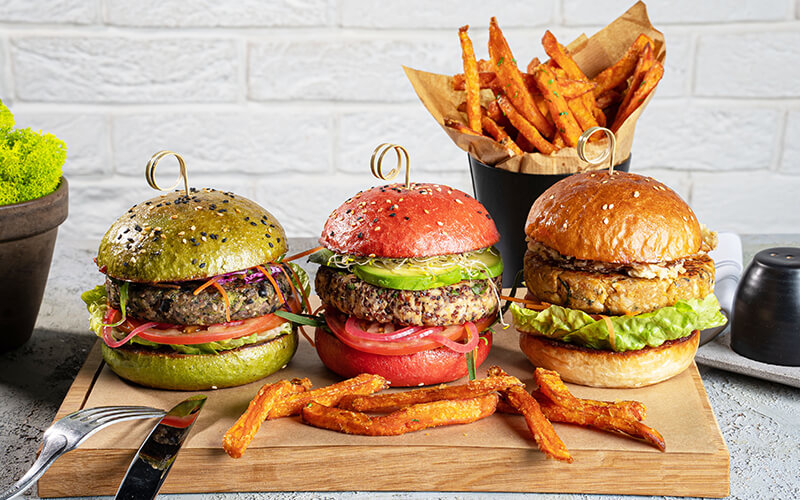 In line with the growing interest surrounding the vegan lifestyle, popular city centre café in Abu Dhabi – Café 302 – is adding a dozen plant-based dishes to their already extensive, modern menu.
Starting August 1st, the café is introducing not-to-be-missed speciality delights such as tofu benedict, blueberry rice pancakes, crispy tofu quinoa noodles, vegan burgers and almond brownies.
Whether you are vegan or a health-conscious diner, you can discover creative meat- and dairy-free meals. The Executive Chef, Maren Ibrahim says, "We extended our mindset of culinary excellence and we researched extensively to make the new dishes healthy and delicious.  We are confident that everyone will find these new vegan creations irresistible." Café 302 has already created a buzz with their vegan afternoon tea earlier this year, and the new menu features 100% plant-based dishes for breakfast, lunch, and dinner as well as sweet treats.
Details: Café 302 is located at Al Maha Arjaan by Rotana, Abu Dhabi. For more information, call 02 610 6666 or email cafe302.almaha@rotana.com To learn more about vegan menus in the UAE, click here.