Head Chef Arturo Mendez of KYO Restaurant launches a new intimate culinary concept, the delicious Omakase Chef's Table Experience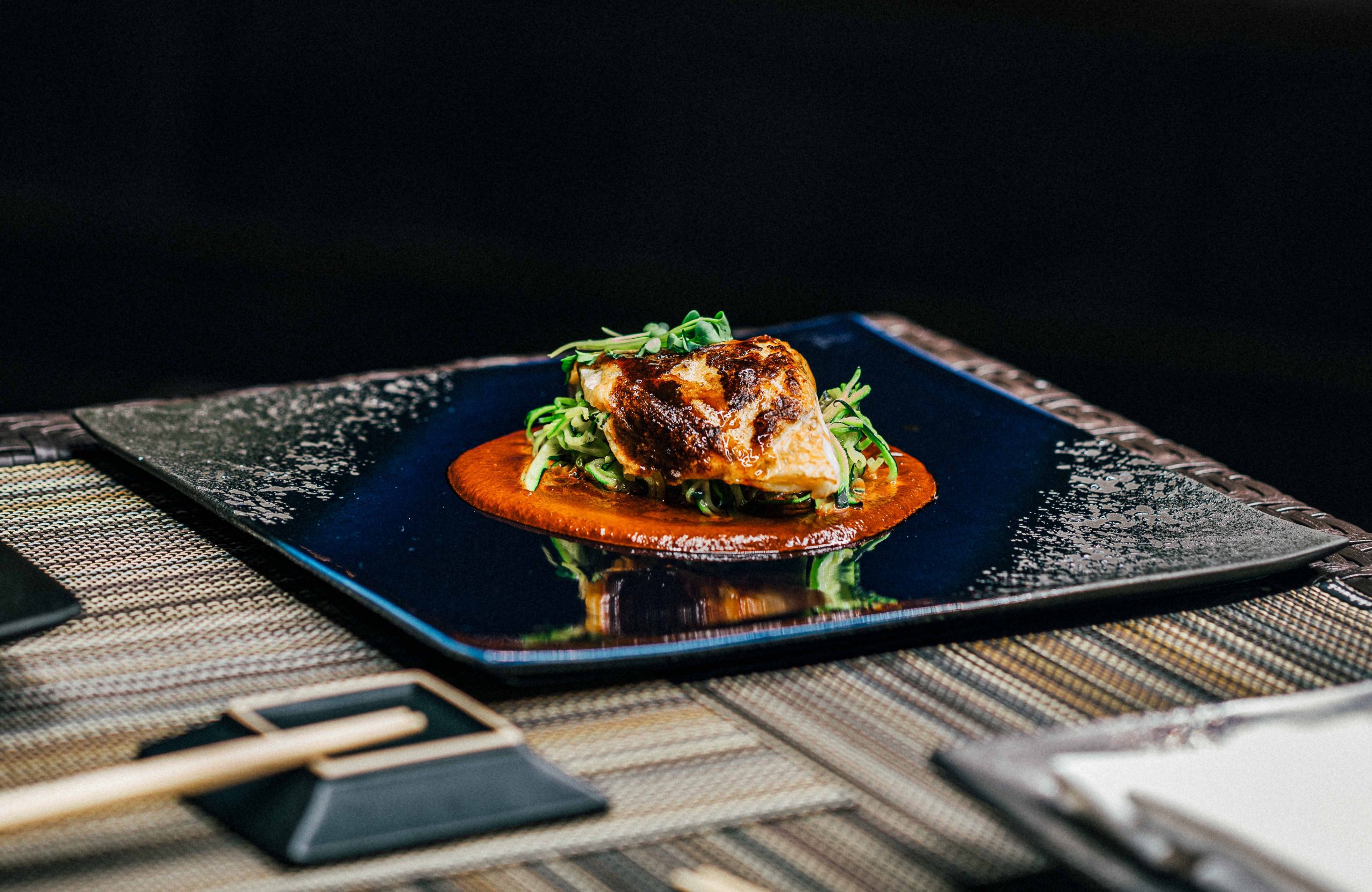 Located along The Pointe at the Palm Jumeirah, the ultra-stylish Japanese hotspot offers unparalleled views of the world's largest fountain. Derived from the Japanese word 'kyo', which means both 'today' and 'entertainment', the venue is about accepting each day and making the most of every moment.
KYO Restaurant's Head Chef, Arturo Mendez has introduced a sumptuous Omakase Chef's Table Experience. The concept aims to captivate diners, sending them on a sensory journey of incredible flavours.
The exclusive experience is designed to seat just six people at a time and will offer each dining party an experiential menu based on the fine art of Japanese cooking. Chef Arturo has based the concept around vibrant flavour profiles of the exotic Amadai fish sourced directly from Japan specifically for this experience.
Other dishes include the Lobster Shumai with flavourful ingredients like roasted chestnuts, yuzu butter and cinnamon; the Kanpachi Ume Ngiri comprising Sichuan pepper-infused oil; the Niku Yakigyoza with a hint of winter truffle; and lastly, the smoked seabass.
From 6pm-2am (Sunday to Thursday) and 1pm-2am (Friday to Saturday). For reservations, call +971 4 557 5182 or email reservations@kyorestaurant.com (to be made a week in advance).