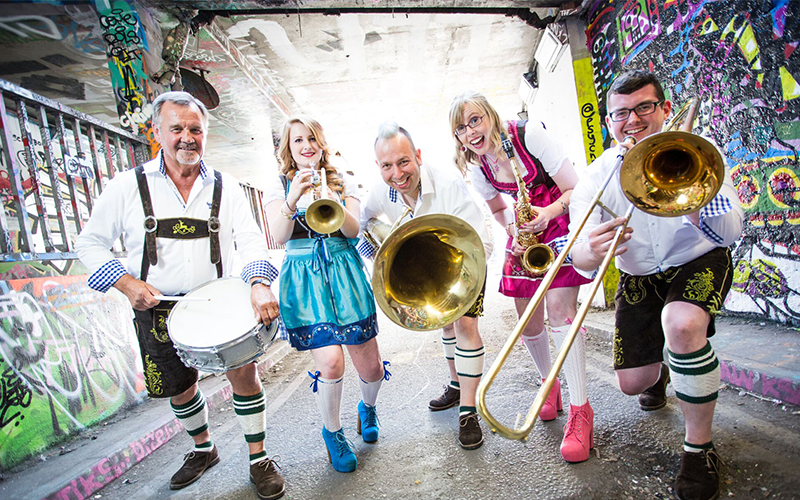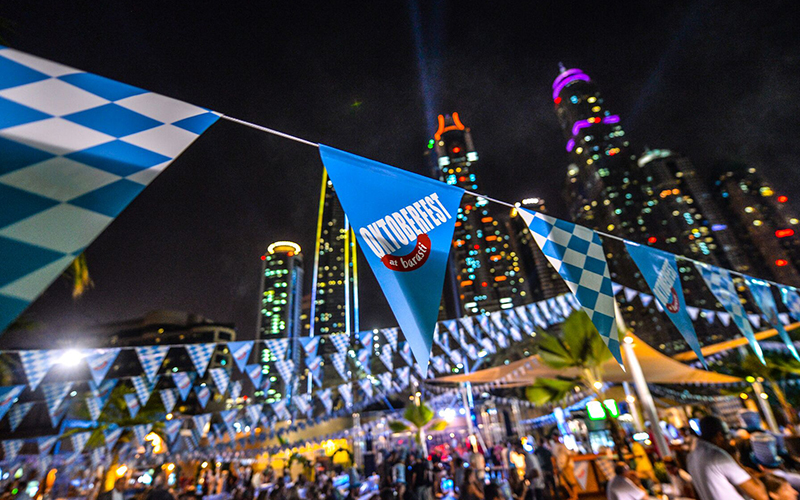 Barasti's summer tent is set to turn German as Dubai's favourite beach club gears up to host an epic nine-day Oktoberfest celebration.
Dig out the lederhosen and dirndl's as Barasti transforms into a Bavarian wonderland from 20 – 28 September, offering up the best of Bavaria through a collective of live music, traditional food and of course, steins of the finest hops.
Guests are encouraged to bring a hearty appetite as the beach club will be offering a menu featuring the best brews, as well as a selection of traditional food including Schweinebratan (roast pork), Schweinshaxe(grilled ham hock) and Würstl (sausages).
In addition, guests are encouraged to put on their dancing shoes on and get ready to raise a stein to the headlining act – the DDFK Oktoberfest Party Band.This traditional Oompah Band is renowned worldwide for bringing an Oktoberfest party to life through traditional instruments and a line-up of the biggest classics and hits, ensuring a true Oktoberfest experience that will get the crowd up singing and dancing all night long.
Barasti's resident quintet, Sweet Chilli Jam, will also be performing everyone's favourite covers, keeping the party going well into the evening.
For more information, visit the website or follow @BarastiBeach on Facebook and Instagram.