Looking for somewhere new to try this August? Why not head down to one of these hot new restaurants in Dubai… Khyber, Dukes Dubai The first venue to open under the Khyber name outside of its native Mumbai, the new, fine dining Indian restaurant opened at Dukes Dubai last month. Specialising in authentic north Indian …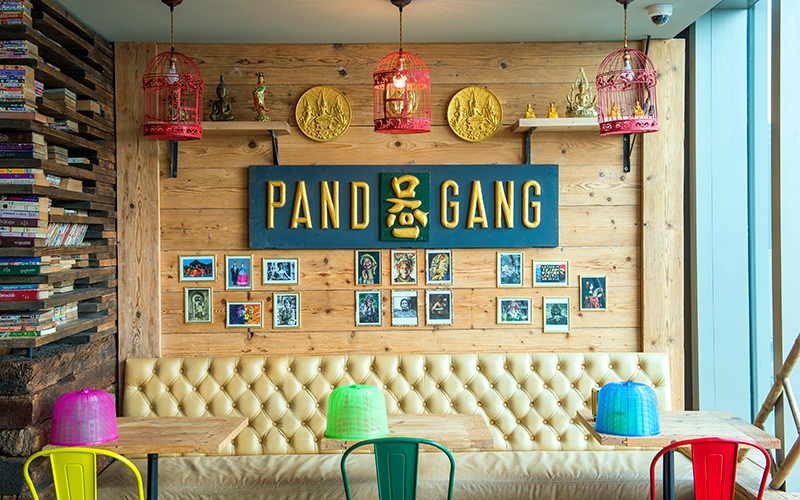 Looking for somewhere new to try this August? Why not head down to one of these hot new restaurants in Dubai…
Khyber, Dukes Dubai
The first venue to open under the Khyber name outside of its native Mumbai, the new, fine dining Indian restaurant opened at Dukes Dubai last month. Specialising in authentic north Indian frontier food, Khyber 's menu includes dishes like tandoori raan, a tender leg of baby lamb, Khyber spiced marinade, cooked in a clay oven; makai ki tikki, corn patties, royal cumin seed, green chillies and coriander; hara masala pomfret, whole pomfret stuffed with mild coconut and coriander chutney, seared until crisp, plus more. Call 04-4551111.
Mr Miyagi's, Media One
Last month, Mr Miyagi's launched on Media One's ninth floor with the promise of delivering authentic Asian street food. Split into a restaurant and separate bar, Mr. Miyagi's will offer a diverse street food menu of Vietnamese soups, Japanese small plates and Chinese favorites. Serving up dinner and weekday lunches of Dhs49 bento boxes, there will be plenty of options, from soy-sational sushi to tongue-tingling Thai curries. Call 04-4207489.
Via Veneto Osteria e Cucina, Manzil Downtown
A new opening by Gates Hospitality, Via Venetostarts every day with breakfast, offering morning staples like traditional uova al purgatorio, pan cooked eggs in a fiery tomato and pepper sauce, and bruschetta al salmone accompanied by grilled sourdough bread and crushed avocado. Lunch and dinner menus follow, serving up all the Italian signatures that would be expected with a traditional wood-fired oven serving up pizza alongside handmade pasta dishes. Call 04-2427882.
Blaze Burgers, The Walk at JBR
Choose between American Angus or Australian Wagyu patties at the latest burger joint to open doors at Jumeirah Beach Residence's The Walk. Offering a selection of gourmet cheeses to top burgers with, ice cream milkshakes, vegetarian and low-carb options, the opening represents Blaze Burgers first launch in Dubai. Call 04-2424523.