Treat your future Jamie Olivers and Mary Berrys to fun-packed cooking lessons this summer at Tom Chef Cooking Studio Dubai Looking for something to keep your kids' hands busy during the long summer holidays? This fantastic new child-friendly cooking school in Dubai could be your answer. Children at the school will first-hand experience learning essential …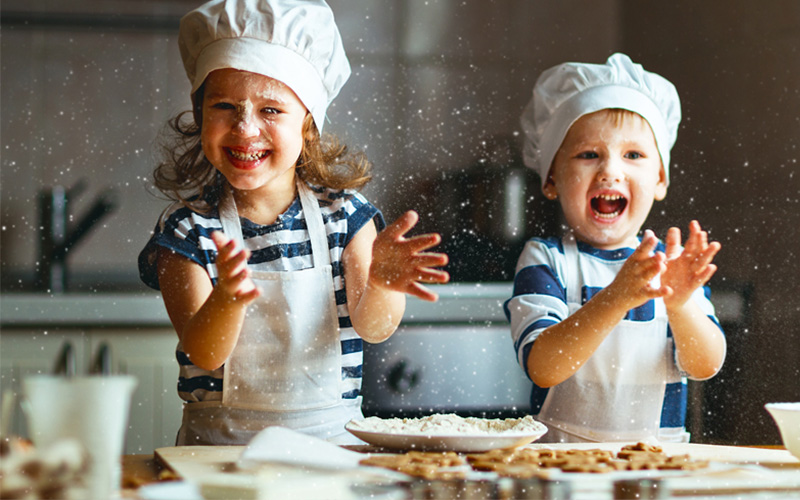 Treat your future Jamie Olivers and Mary Berrys to fun-packed cooking lessons this summer at Tom Chef Cooking Studio Dubai
Looking for something to keep your kids' hands busy during the long summer holidays? This fantastic new child-friendly cooking school in Dubai could be your answer. Children at the school will first-hand experience learning essential cooking skills in an age-appropriate kitchen.
The camp runs from Sunday to Thursday and will cover basic skills in the kitchen, the importance of keeping your station clean and how to safely use kitchen equipment.
Following the cooking lessons there will be a further hour of extra activities on offer to burn off energy, including fun arts and crafts classes, Zumba classes, drum classes and other entertaining games.
Details: Suitable for children aged six to 12-years-old. 9am-2pm, Sunday to Thursday. The camp will launch on 8th July, and run until the end of August. Daily classes for AED 300 or weekly packages for AED 1,200. Siblings discount of 10% applies. Located at Villa 196, Jumeirah Beach Road, Jumeirah, Dubai, UAE. For more information visit Top Chef Dubai or call 04 385 5781.