Array
(
    [ref_id] => 1437
    [photo_file_name] => Mix_Dubai_8x5.jpg
    [posted_by] => Sophie Voelzing
    [text_display] => <p>
	<em><span style="background-color: initial;">New year, new restaurants! Check out these new kids on the block this month to beat the January blues and kick-start your 2019 with a tasty treat.</span></em>
</p>
    [cover_photo_file_name] => Mix_Dubai_sq.jpg
    [slider_images] => 
)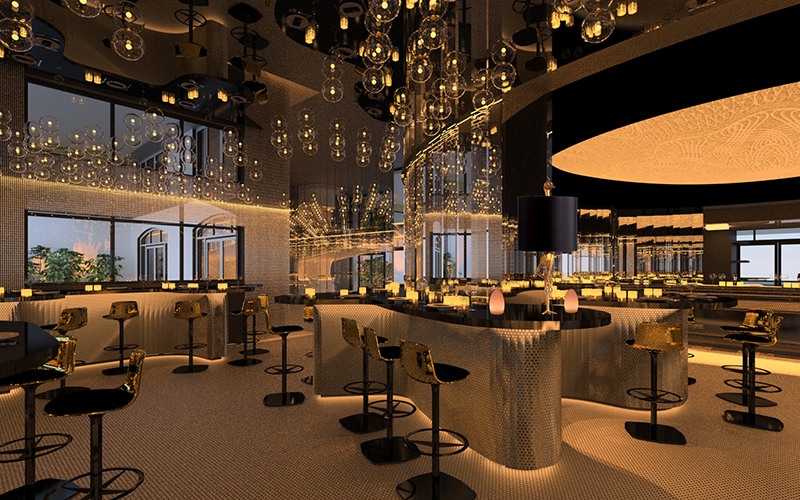 New year, new restaurants! Check out these new kids on the block this month to beat the January blues and kick-start your 2019 with a tasty treat.
mix Dubai by Alain Ducasse, Emerald Palace Kempinski
Alain Ducasse, the internationally acclaimed chef and creator has launched his first restaurant in the UAE. Cleverly split out into three distinct zones, the 400-cover space takes inspiration from a galactic scene, a space between dream and reality. Conceived as a contemporary interpretation of Islamic mocarabes, a flowing ceiling of transparent acrylic tubes sweeps across this 500sqm dining room in a single fluid gesture. With contemporary French know-how, miX Restaurant features a well-rounded menu that will change according to the season. It provides a one-of-a-kind experience of inspired French cuisine with local and international influences to cater to the sophisticated Dubai crowd. Stand-out miX DELUX dishes include: marinated raw blue shrimps, caviar; pan-seared duck foie gras, dolce forte sauce and sea-scallops, lettuce cream and white truffles. Call 04-2488860.
MAMA ZONIA, Pier 7
Discover the wonders of a new exotic urban jungle at MAMA ZONIA. Make a great escape into the hedonistic wilderness and be led on a journey through the Amazon rainforest. As guests take their first steps into the newly-opened outlet, they are welcomed by live tribal drummers, before taking in the vibrant and dramatic visuals of the open plan grill kitchen, where methods of cooking involve 'sand grilling'. The dedicated Raw Bar yields a selection of freshly caught fish such as the red snapper ceviche which comes marinated in coconut, habanero and pineapple, with a topping of truffle pearls. In true South American style guests will open their taste-buds to a selection of multicultural and trendy tapas plates that are ideal for sharing amongst couples or groups of friends. The MAMA's prime beef short ribs, which are cooked in the log fire for 14-hours and the Hokkaido scallops in the shell are undoubtedly two dishes that will ensure diners are left pining for more. Call 04-2404747.
La Strega, Le Royal Meridien Beach Resort & Spa
Bringing a taste of Italy to Dubai Marina, La Strega opened its doors last month. Inside, the restaurant exudes a traditional warm trattoria atmosphere, perfect for gatherings, welcoming families, friends and couples to enjoy the friendly ambience. Embodying its concept of homemade Italian food, La Strega will offer uncomplicated, authentic Italian fare curated by Head Chef Christian Carrieri with pizzas prepared by Chef Edoardo in the focal, open-fire oven. The menu, which comprises of traditional Neapolitan-style pizzas and homemade Italian dishes, employs traditional ingredients, from sourcing tomatoes from Napoli to lemons from Amalfi, you can enjoy a true taste of Italy in every bite. Not to be outdone by the pasta and pizza dishes, diners can also indulge in an array of antipasti, octopus, as well as steak and fish served straight from the grill. Visit lastrega-dubai.com
Details: If you enjoyed this article, you may also be interested in reading more of our news stories here.