Take a gastronomic trip to the stunning Caribbean region with brand-new recipe kits from Naksha and Moreish by K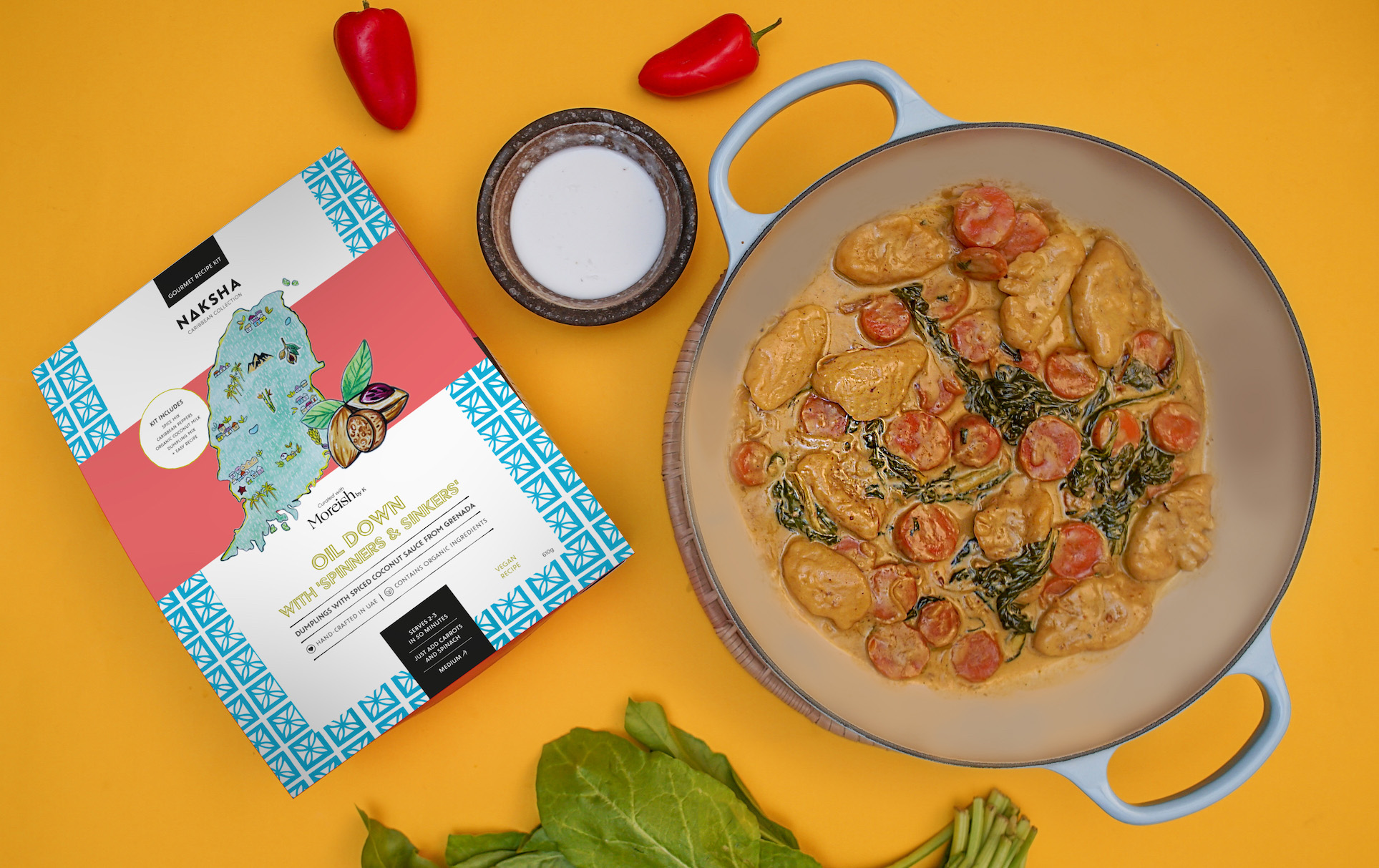 Naksha, the homegrown food concept and original winner of the Spinneys Local Business Incubator, has teamed up with Moreish by K, a Dubai supper club sensation, to co-design a Caribbean Collection recipe kit.
Naksha works with global chefs and artists to curate affordably priced, gourmet recipe kits featuring flavours and inspiration from exotic countries around the world; while Moreish by K is known for her creative fusion cooking and soul food. The latest project, The Caribbean Collection recipe kit allows skilled and unskilled home chefs to get into their kitchen and whip up fine food in no time.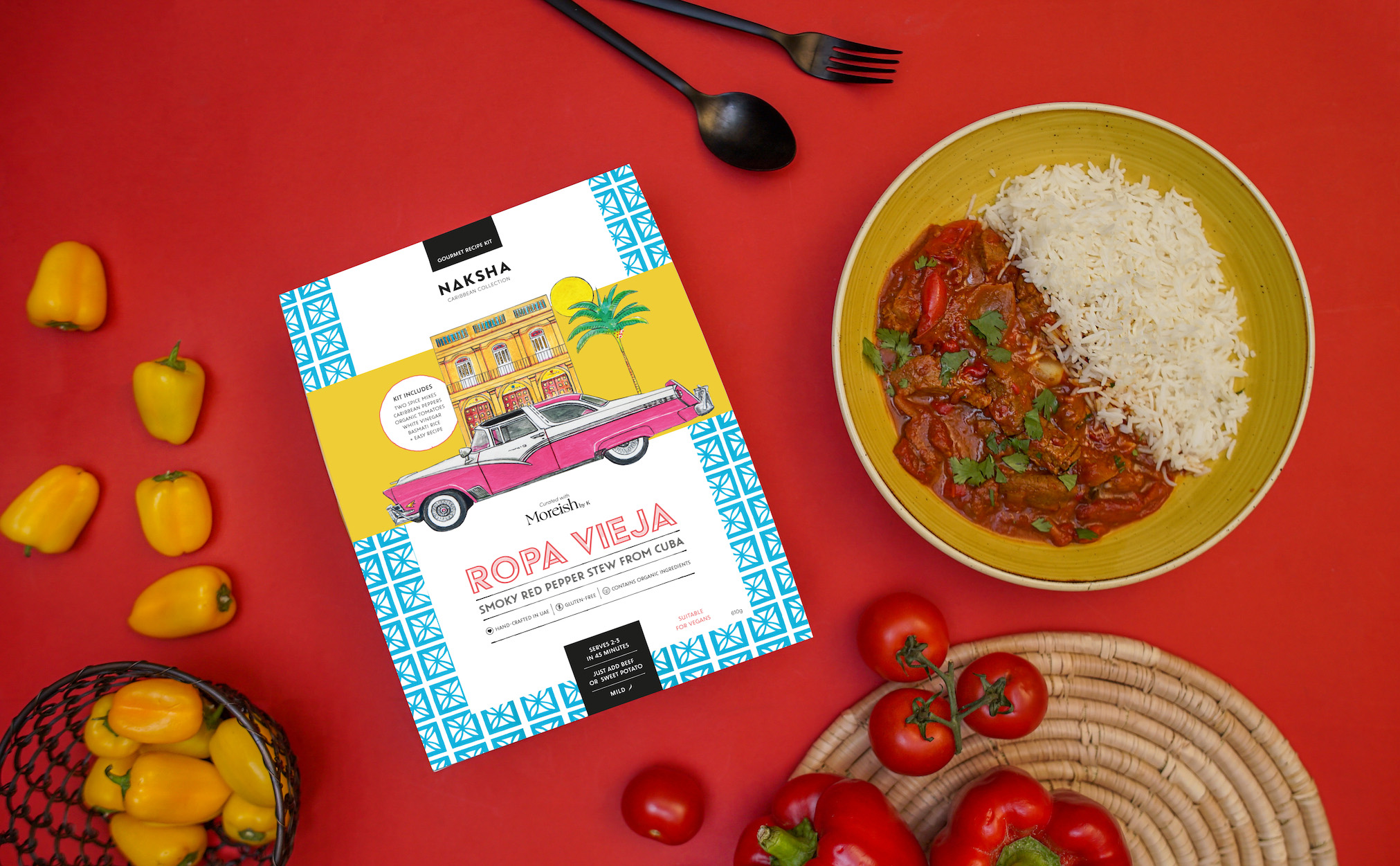 Explore and enjoy a world of aromas, techniques, ingredients, tastes and seasonings from Cuba, Jamaica, and Grenada. Each handcrafted, organic and small-batch set includes essential premium ingredients required to cook a meal for two; and is suitable for both meat-eaters and vegans.
Look forward to cooking up a storm with a smoky Ropa Vieja, red pepper stew from Cuba; a spiced Curried Goat or veg with rice and beans from Jamaica; or Oil Down with Spinners and Sinkers, or dumplings in a warm coconut sauce from Grenada and more.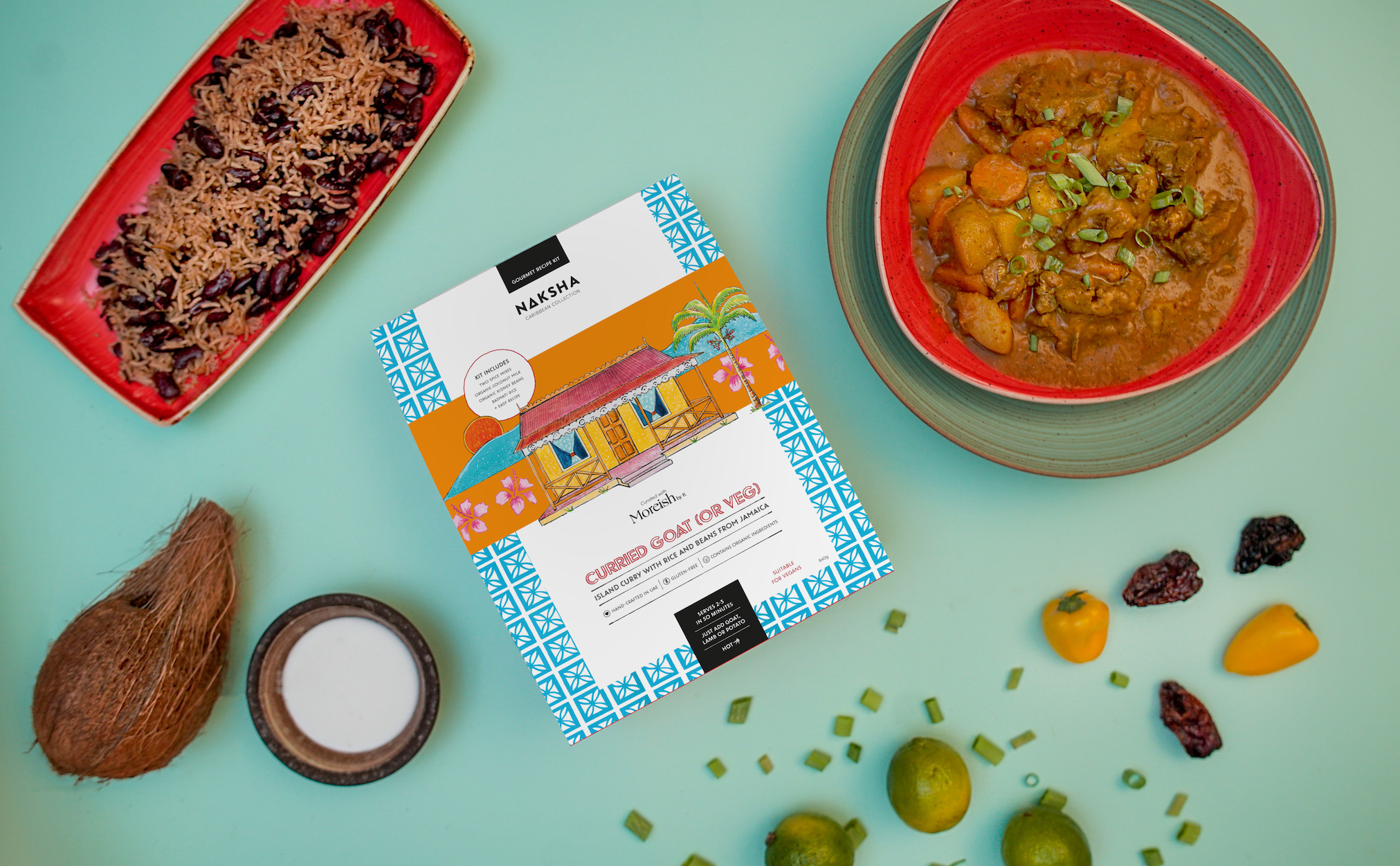 The Caribbean Collection recipe kits come with exclusive hand-drawn art by Kraig Yearwood, a celebrated artist from Barbados. The unique print tells the stories of Caribbean food, culture and people, giving diners the opportunity to truly immerse themselves in Caribbean culture.
AED42 onwards (kit for two). Visit Naksha or Moreish by K. In-store at Spinneys and Waitrose in the UAE, or online.