Sponsored: Continuing its quest to dish out authentic Greek cuisine, Mythos Kouzina & Grill introduces vibrant new dishes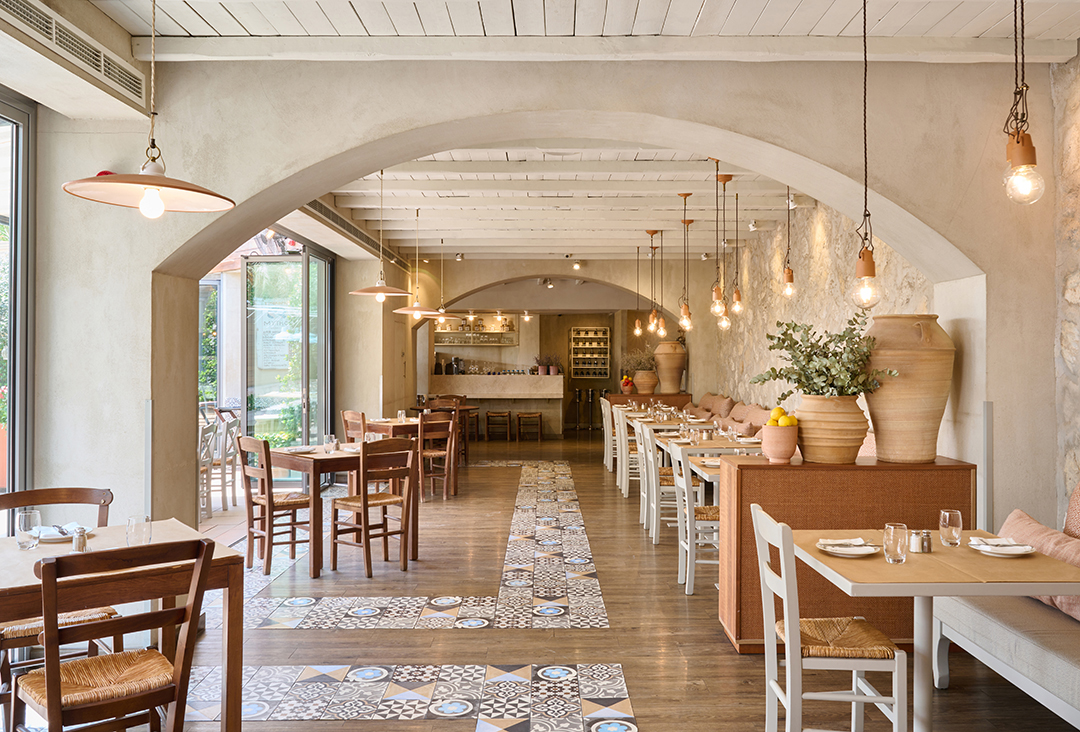 A successful year in gastronomy calls for innovation and additions to a restaurant's menu; and this is exactly what Mythos Kouzina & Grill is serving up. To celebrate their recent accolades, executive chef Ilias Kokoroskos rolls out new dishes that reflect the humble, yet dynamic flavours of Greek cuisine. The fresh and contemporary bites will complement the much-loved existing fare that keeps diners coming back for more.
The latest chapter continues to deliver Greek staples, paying homage to simple and unpretentious food found in Aegean coastal towns, with an emphasis on seasonal, high-quality produce. Highlights include the Grilled Spanakopita, a savoury homemade pie that will have you reaching for a second serving; the Burnt leek, Instaworthy art on a plate; and Maridaki Tiganito, or the unbelievably delish Greek whitebait with olive oil-taramosalata that will bring the taste of Santorini to your palate.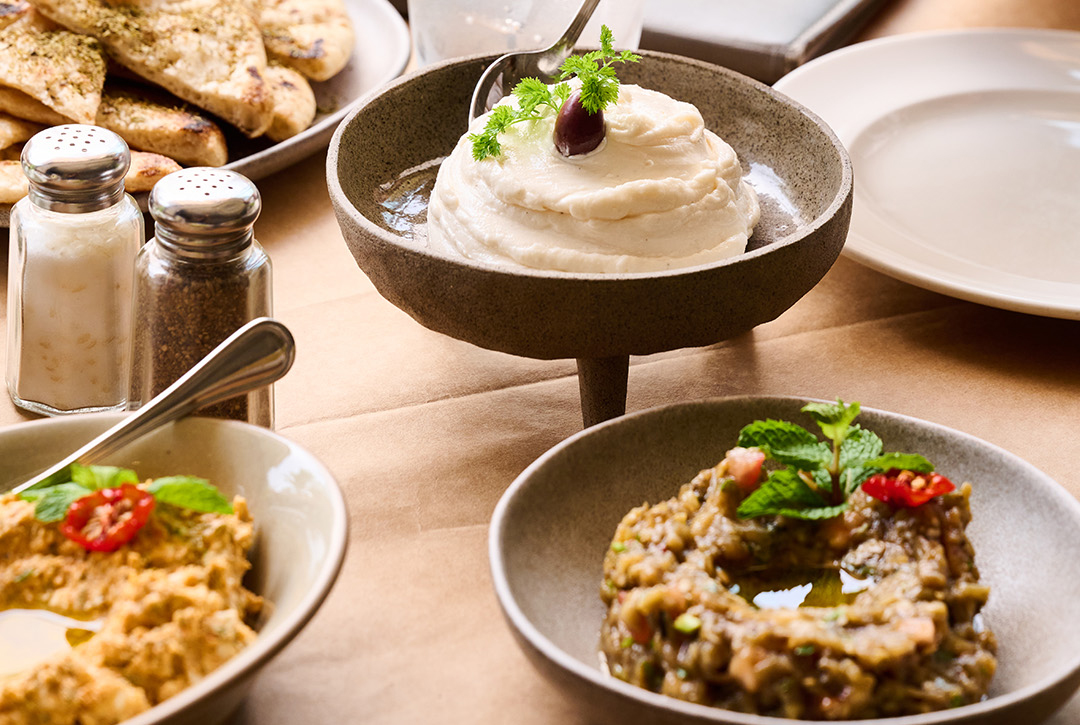 Chef Ilias only works with the finest-quality ingredients to ensure an authentic Greek experience through memorable dishes. The menu also features indulgences such as organic, sustainable local hammour fricassee with avgolemono sauce drizzled over. Through this dish and more, the restaurant celebrates some of the best local farms, fishermen and premium-food producers.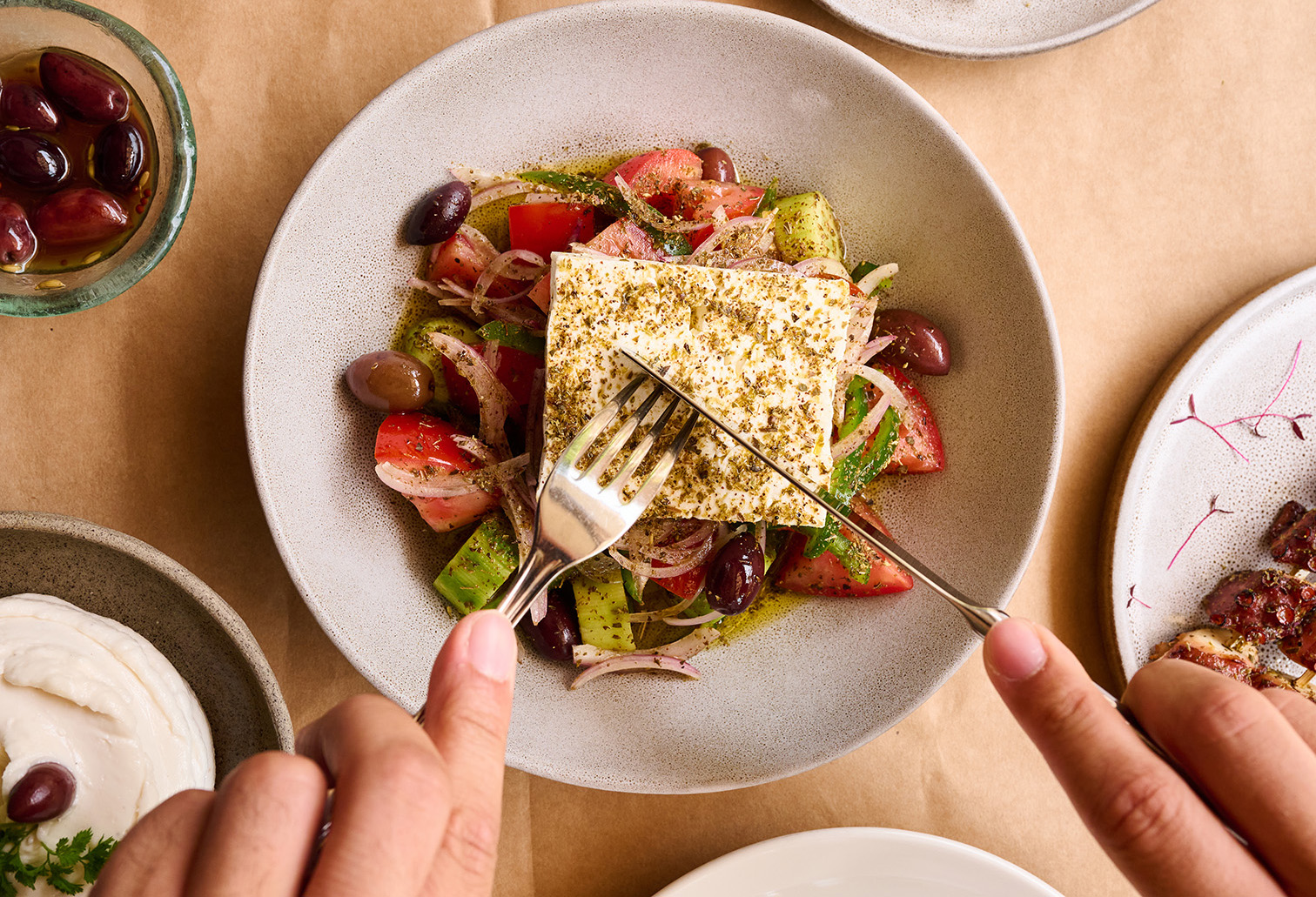 Mythos Kouzina & Grill echoes the details of a modern taverna – a chic, fun and warm reinvention of traditional charm – that serves up delectable Greek cuisine.
Call +9714 399 8166 or email info@mythoskouzina.com. Visit the website or Instagram.