In a limited-edition culinary collaboration, 3FILS and Bella are set to offer diners a fusion of Asian and Italian flavours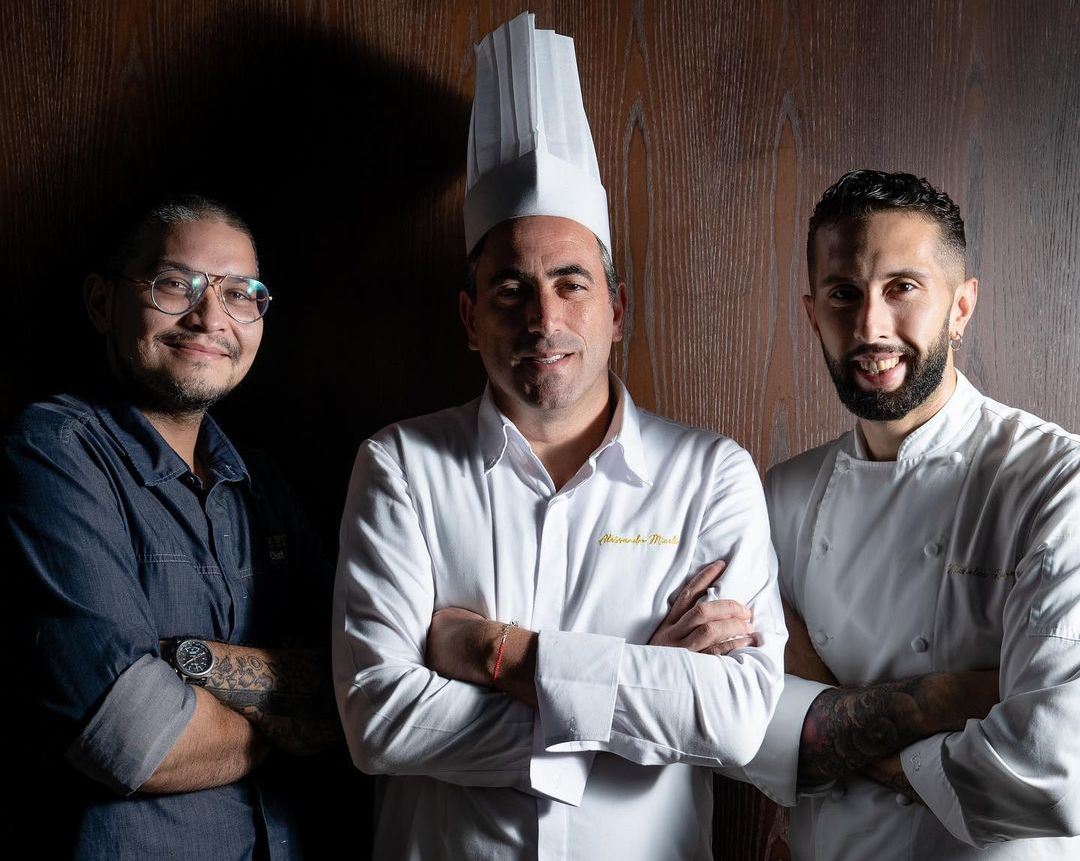 Chefs Carlos De Garza, Alessandro Miceli and Nicholas Reina
Chef Carlos De Garza of 3FILS, the harbourfront restaurant serving international cuisine with a Japanese emphasis, and chef Nicholas Reina of Bella, the rooftop spot offering dishes from Italy, have ingeniously melded together elements from each cuisine, creating a limited-edition, 12-course tasting menu.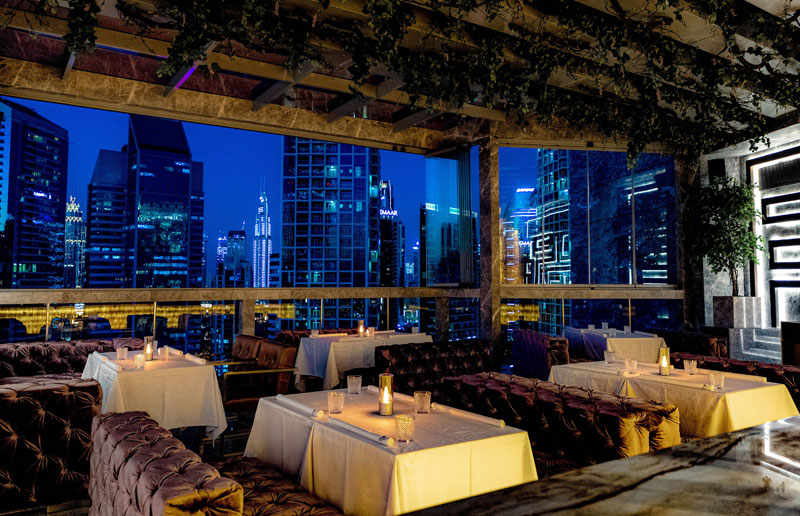 The meal begins with a shiitake mushroom croissant and seaweed burnt cream, followed by Uni with whipped burrata and shio kombu jelly; and otoro pizza topped with a chilli emulsion and koji. The next few courses will see diners enjoying tagliolini with a Japanese twist and 72-hour braised short ribs with kalbi marinade, pickled apple and XO sauce.
Desserts include miso crepes with Amarena cherries, frozen yogurt drizzled with black cardamom oil and the finale, a coffee sorpresa.
At 3FILS from June 21 to 22 and at Bella from June 28 to 29. AED395 per person (12-course tasting menu). Book online at 3FILS or call Bella at +9714 873 3377.