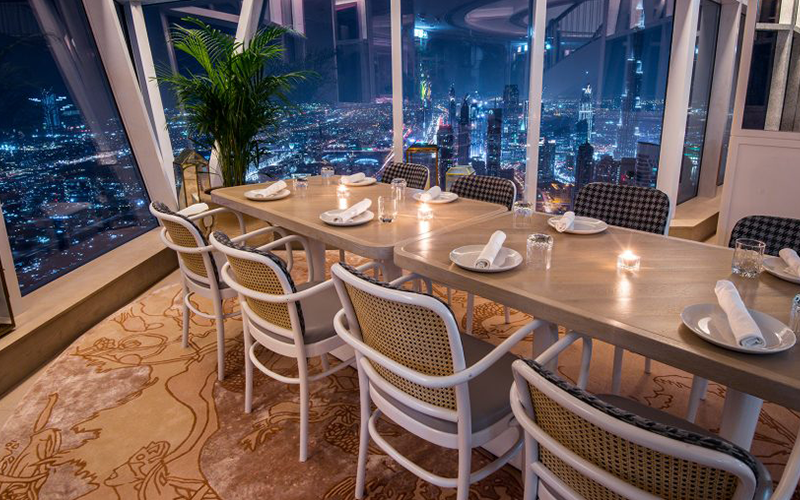 Fans of fusion restaurant Morah will be disappointed this week, as the venue closed its doors for the last time.
For its short tenure in 2017, Morah served up a wide range of food, described as "pan-Middle Eastern and Mediterranean". It also had fantastic panoramic floor-to-ceiling views of the Burj Khalifa and Downtown Dubai, from its location on the 71st and 72nd floors of the JW Marriott Marquis.
The restaurant closure was announced just ten months after it opened in late January this year.
It follows a string of closures in the area, including Ceviche in Emirates Financial Towers, La Luz and Firebird Diner in the Four Seasons and Totora Cebicheria Peruana in Gate Village.
All is not lost though – Skyhawk, the owners of Morah and Weslodge said that a new dining concept would be replacing the restaurant in the same space. "The Eastern Mediterranean restaurant, Morah, has closed its doors to make way for a brand new and exciting concept that will add to the emerging Dubai dining scene. Follow @morahdubai for the light and lively details of the next culinary adventure."
Details: for more information visit J W Marriott Marquis.