The exclusive 8-seater chef's table setting serves seasonal tasting menus that fuse flavours from Middle Eastern and Japanese cuisines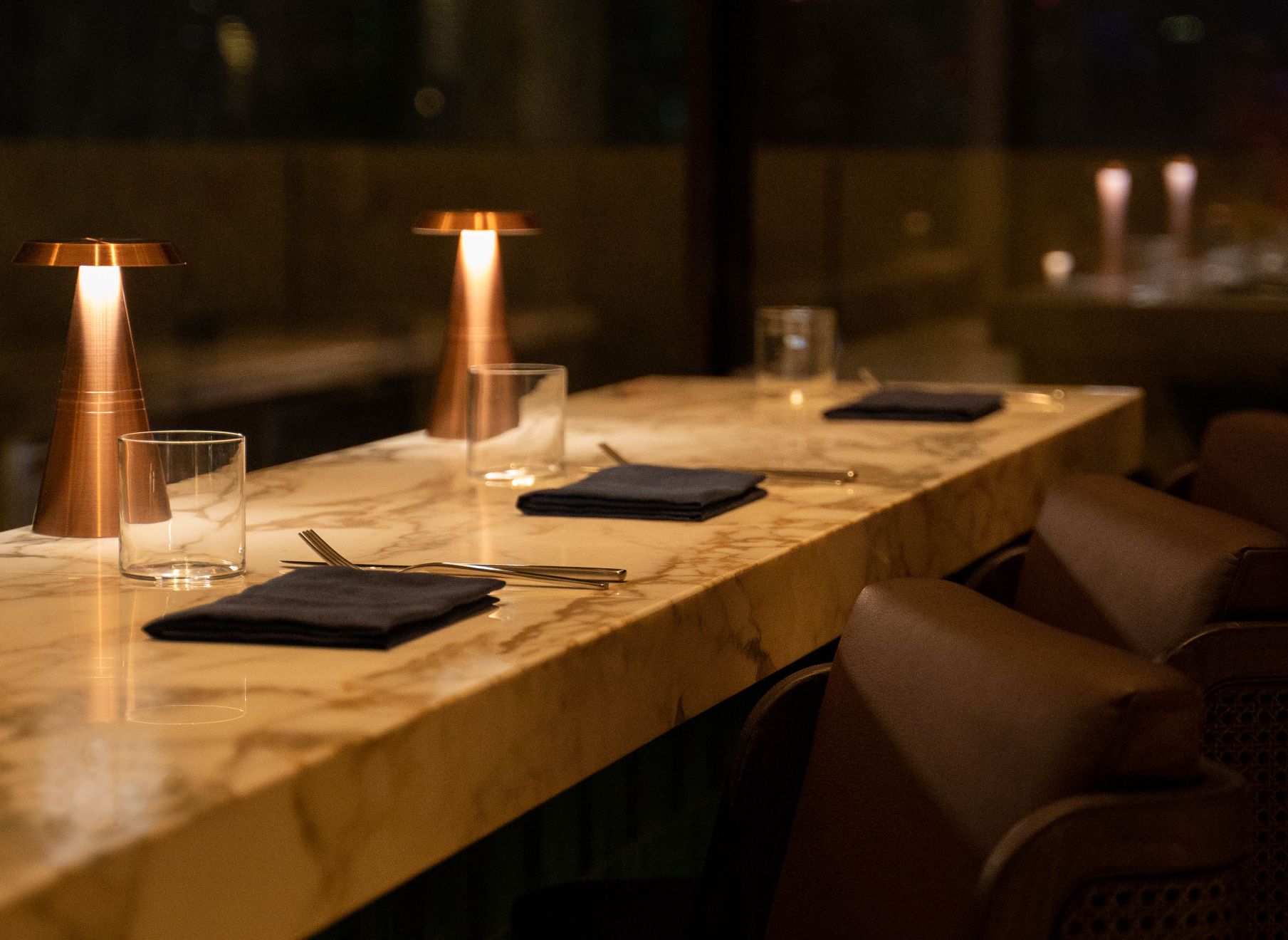 Moonrise is an exclusive 8-seater, chef's table restaurant located on the rooftop of Eden House, a lavish residential tower on Sheikh Zayed Road. The homegrown dining destination offers Middle Eastern-Japanese Omakase style tasting menus that change every few months, where diners can indulge in an array of irresistible flavours.
At the helm of Moonrise is chef-founder Solemann Haddad, who was born and raised in Dubai and draws inspiration for his gastronomy from his own multicultural background. When you walk into the setting, expect to find turquoise mosaic tiles with marble accents, vivid tones and ambient lighting, combined with locally-crafted ceramics and tableware.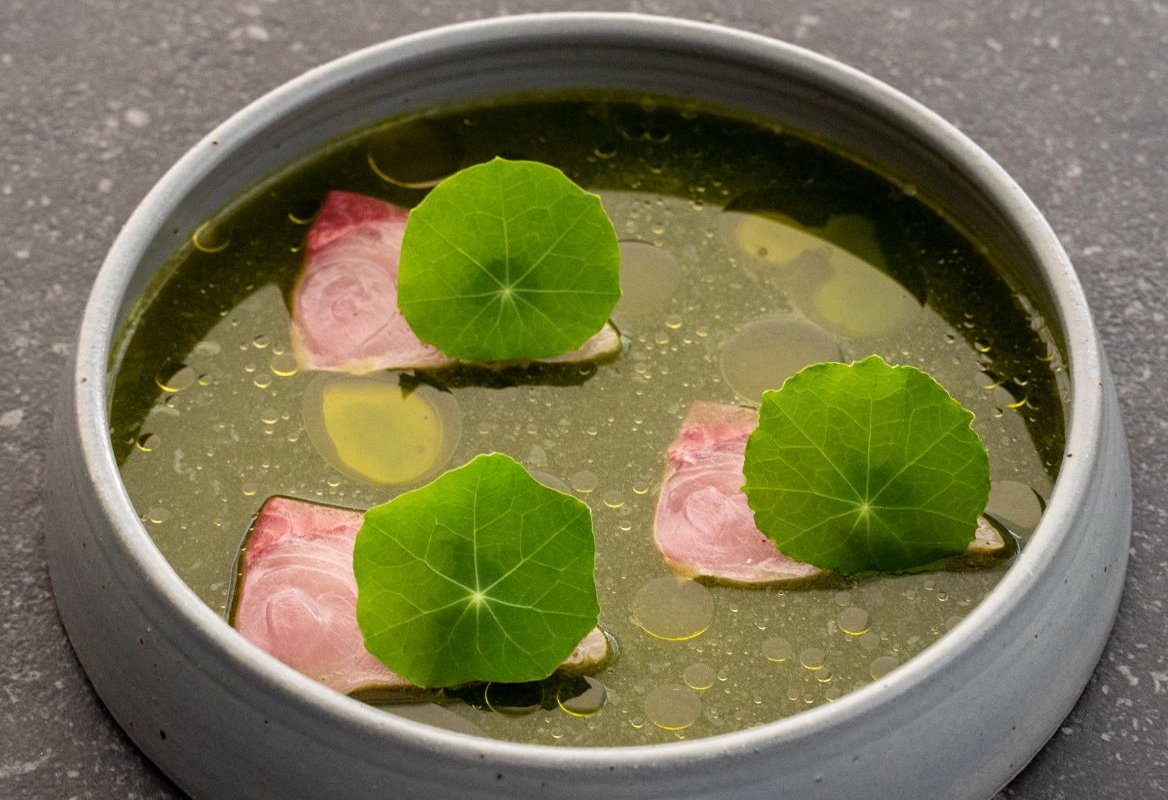 Hosting just two seatings every night, diners can look forward to a multi-course menu decided by the chef, with dishes prepared directly at the counter in front of them. The eight or nine dishes range in size, from small bites to appetizer-sized plates, served up with a thoughtful beverage menu featuring mocktails that complement the complexity of the food.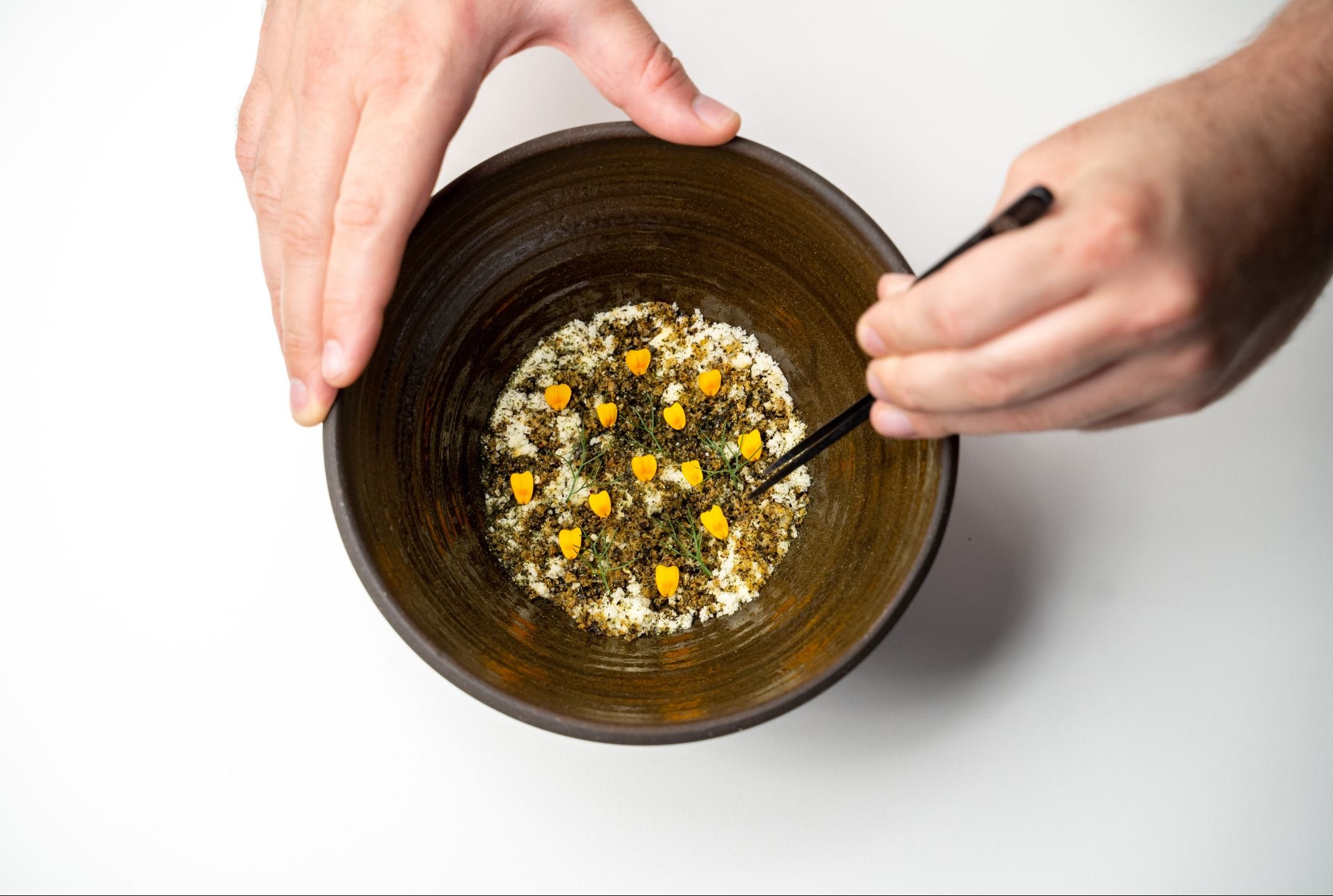 Haddad's unique fusion culinary style is illustrated by dishes such as the Hummus and furikake, an unorthodox take on traditional hummus using miso, shoyu, Japanese black sesame and homemade zaatar furikake; the Syrian Sumac and citrus crudo, which is a Japanese hamachi with a Levantine twist; and the A5 Tsukune with black truffle ponzu and caviar, to name a few.
Spearheaded by Haddad, the culinary team at Moonrise also strives to eliminate waste from the restaurant. From preserving almost all leftover citrus skins, to making soy sauce out of leftover truffle trimmings, Moonrise tries to ensure each ingredient is utilized to its fullest.
Sustainability also lies at the heart of the Haddad's philosophy and hence, he keeps things homegrown by working with the country's local farmers, mills and suppliers; and filling in any gaps with premium ingredients from around the world, such as seafood from Tokyo and truffles from France and Italy.
Monday to Saturday. Two nightly seatings at 7pm and 9:30pm. AED475 per person. Call +97150 697 2946 or email info@moon-rise.xyz. Visit the website or Instagram.