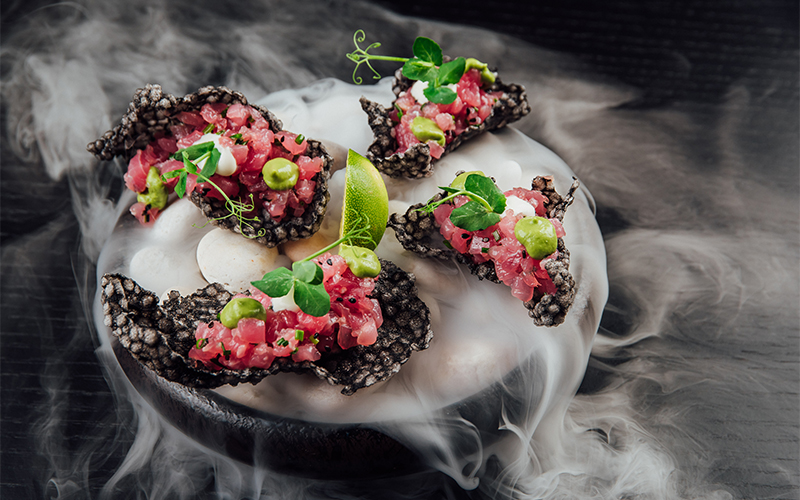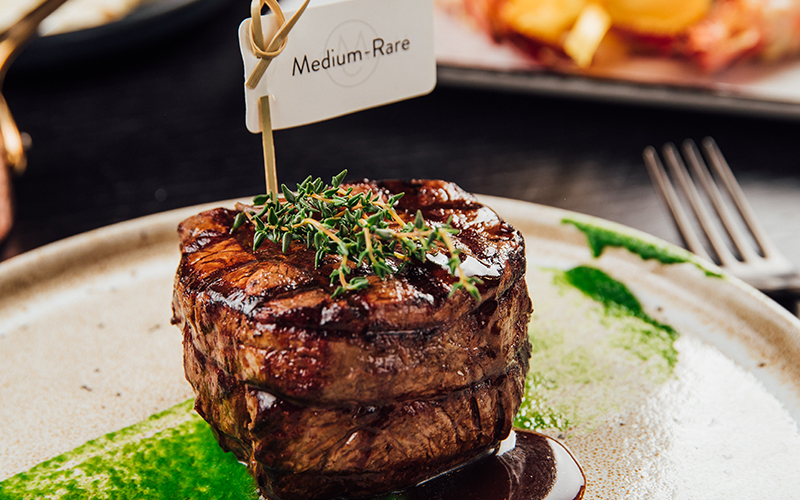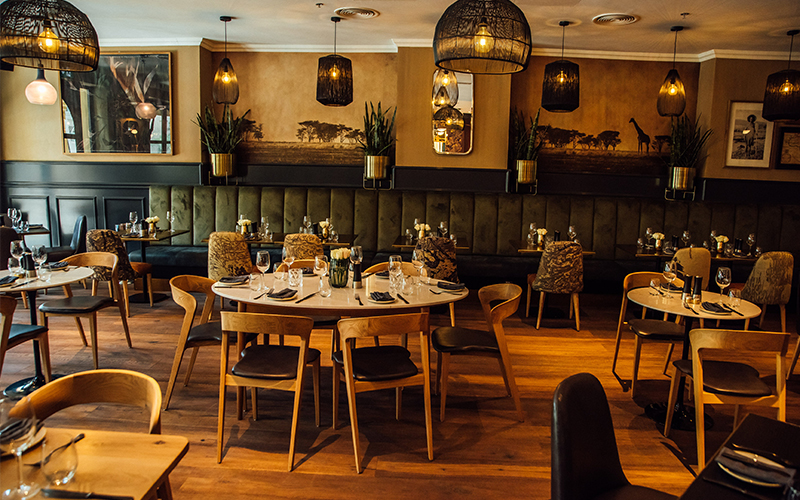 After 120 days of renovation, The Meat Co, at Souk Al Bahar, has reopened – and we can't wait to try it out!
Acclaimed for its outstanding authentic style, food and ambiance, the new opening promises diners a gastronomic journey in an upscale space, through a brand image refresh.
With a plethora of food options from the menu, the cuisine is nothing if not filled with variation. Group Executive Chef Praba Manickam and the team have designed an array of flavourful dishes, including newcomers such as raw Tuna Tartare and Wagyu Carpaccio. Entrées include Roasted Bone Marrow, Grilled Octopus and Pan Seared Hokkaido Scallops followed by main courses such as the Pan Roasted Chicken.
What would The Meat Co be without its juicy meat selection? Highlights on the menu are Mayura Station Signature Full Blood Wagyu and Japanese F1 2GR Blood, topped with shaved black truffle carpaccio. The Wagyu Marble and Rangers Valley Wagyu will be served with wild mushroom ragout and a choice of side order.
Seafood-lovers are up for a feast, as the new menu includes the delicious Atlantic Cod Fillet, a herb-crusted cod, filled with seafood orzo pasta, lobster bisque and pea shoots. Other options are the Maine Grilled Lobster and the Maine Lobster Thermidor, a 600g-lobster dish, accompanied by the grilled asparagus and fresh green salad.
But it's not just meat lovers that the restaurant is catering for. For all the vegetarians, the culinary team has prepared delectable Potato Gnocchi, filled with aged Parmesan cheese, covered with Datterini tomato sauce. The creamy Wild Mushroom Risotto comes with a divine truffle carpaccio cheese.
Unique in its design, visitors will find an abundance of stunning characteristics throughout the 8,300 square-feet restaurant, giving the brand its powerful spirit and familiar heritage.
The chic outdoor terrace and alfresco lounge boasts jaw-dropping views of the iconic Burj Khalifa, representing the perfect scenery for the upcoming festive season.
The floating deck surrounded by turquoise-hued water is never lost on us – making it the ultimate spot to grab a lunch when the weather has cooled down, and the perfect setting for cosy evenings.
Details: To book, please contact Meat Co Souk Al Bahar, Dubai on +971 4 420 0737 or reservationsburj@meatco.ae.