Sponsored: Looking for the perfect personalised present for your loved ones? Look no further than Marks & Spencer's 20 limited-edition hampers this festive season. Mounted with enticing festive goodies and beauty picks, the hampers range from Christmas classics and delicious artisanal chocolates to British nibbles and luxurious beauty choices – all delivered to your doorstep.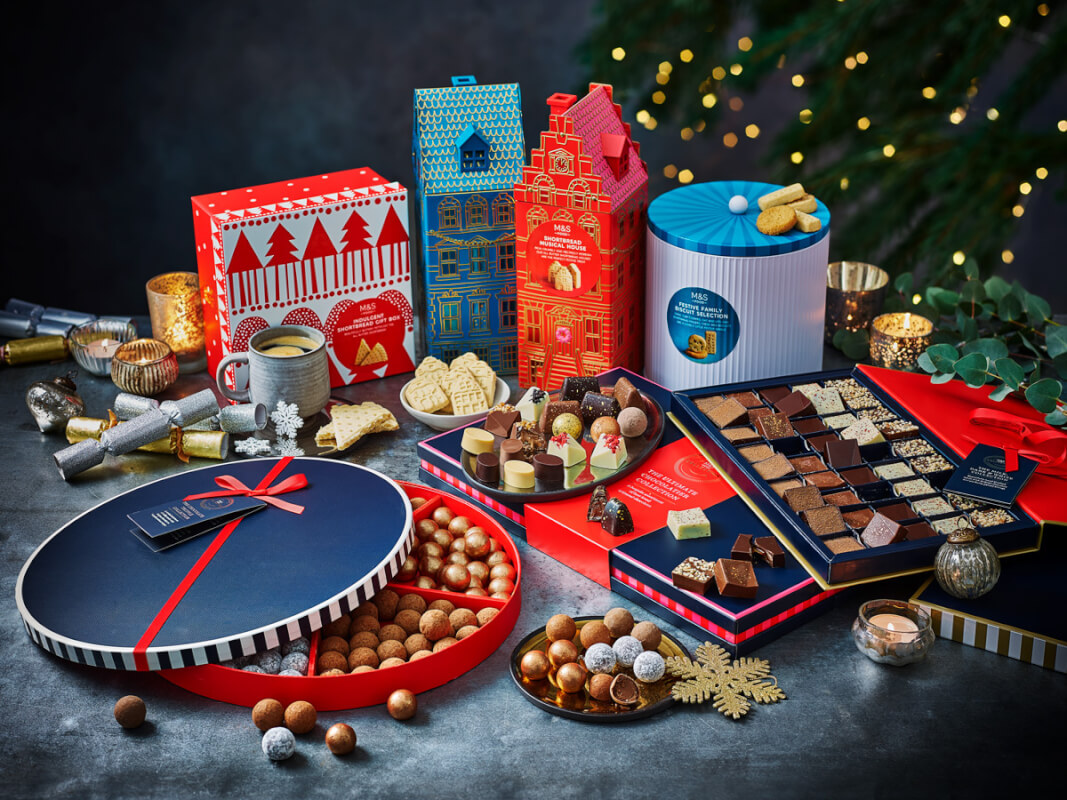 For the first time this year, online shoppers will get the opportunity to use a bespoke gifting service from November 20. Choose from over hundreds of products from their festive food, home and beauty collections.
At situations when there isn't much opportunity to socialise with family and friends, this is the perfect time to utilise this user-friendly service to send comfort food and caring gifts to the ones we love and care about.
Personalised Hampers offer a blend of all the holiday must-haves. Take your pick of a minimum of five items from an array of festive delicacies, a classic Christmas cake, pudding and a wicker basket loaded with jams, chocolates and indulgent bites. From AED 80, inclusive of delivery. Standard delivery is free for orders above AED 250 and will be delivered within 48 hours.
The Curated Hamper Selection comprises pre-packed beauty and food baskets available online, starting from AED 104. Selected hampers will be ready to purchase at stores in Dubai Mall, Dubai Festival City, Mall of the Emirates and Yas Mall.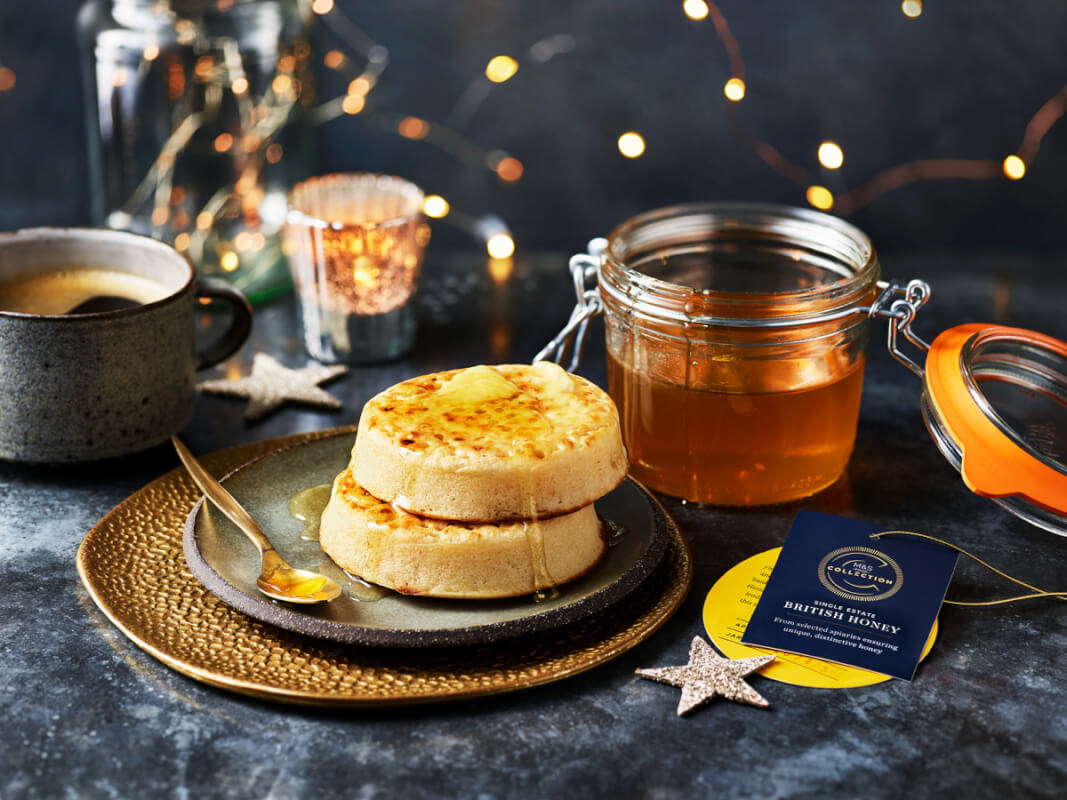 Step into a Marks & Spencer store during the Holidays and you won't be able to leave without treats for yourself too. The mouth-watering Food Hampers offer an extensive array of sweet and savoury treats, designed to suit every palate. Expertly crafted Swiss and Belgian chocolates, Italian confectionaries, mince pies cakes and puddings are just a few of the delish items to tuck into.
On the savoury side, Marks & Spencer have created meat- and dairy-free baskets, so that those on a specific diet can enjoy their favourite festive bites too. With the same flavours as the original versions, Plant Kitchen mince pies, a vegan truffle assortment, vegan bechamel sauce and lentil chickpea and aubergine stew are assured to suit palates of vegans and non-vegans alike. Gluten-free options are available via the Made Without hamper and include decadent chocolate, sumptuous mince pies and crackers.
Spoil yourself with spectacular Beauty Hampers such as the ultra-modern and feminine Floral and Florentyna range. Inspired by the secrets of the beehive, the Royal Jelly collection is bound to leave you mystified with its rich and moisturising ingredients found in soaps, creams and body wash. The scented Woodspice range is a great option for men embedded with warm tones of musk and tonka beans – its amber aroma leaves a long-lasting impression. Finally, don't miss out on the mood-enhancing vegan Lifeology range with infused natural elements in creams, scrubs and skin washes.
To purchase or for more details, visit marksandspencermena.com
Ready-made hampers are available at Marks & Spencer stores and through the M&S Food App. On orders placed before 12pm, M&S Food App shoppers will receive same-day delivery. Home delivery, available only in Abu Dhabi and Dubai, is free with a minimum spend of AED 150.