Sponsored: The leading British retailer's latest collection offers plenty of delectable treats to ensure a fun-filled holiday this year.
The time is near to listen to Christmas carols and finalize our gifting checklist for loved ones. In case you're stuck in a rut on where to shop, let Marks & Spencer's new range of iconic and exceptional creations whisk you away.
From the decadent Collection Going Gnome for Christmas Chocolates to the sparkling Starry Night Shortbread Selection Projection Tin, expect high-quality ingredients packed in packaging enough to make you consider getting yourself one of each.
LIGHT-UP TREATS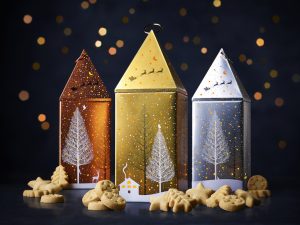 M&S light-up gifts feature the Starry Night Shortbread Selection Projection Tin, showcasing a rotating starry night projector that plays Deck the Halls and comes with butter and chocolate chip shortbread. Furthermore, the Shortbread Light Up Lantern and Swiss Mountain Light Up Tin are just the perfect addition you're looking to get your friends or family from the collection.
GREAT VALUE STOCKING FILLERS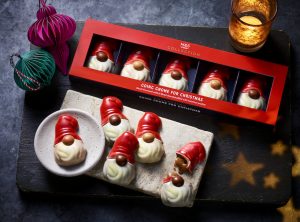 Get in the holiday spirit with M&S Food's range of sweet treats for your stocking fillers and flavourful festive treats for the season. Whether it's the M&S Collection Going Gnome for Christmas which comes with milk and blond gnome chocolates and is filled with luxurious hazelnut praline and ground coffee or the delicious Crackers for Colin the Caterpillar, shop these affordable and impeccable creations at a great value.
SHARING-STYLE GIFTS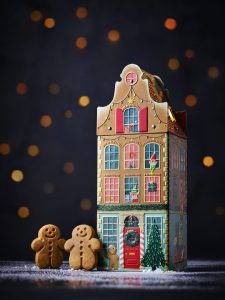 Need something for the entire family? Then, the buttery mini gingerbread men, the Magical Gingerbread Musical House Tin, and the decadent Chocolate Topple Towers are undeniably the right matches to surprise your folks during the holiday season.
ADVENT CALENDARS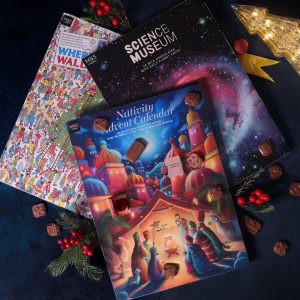 There's nothing better than advent calendars to stir up the excitement for Christmas. Marks & Spencer's Where's Wally and the Santa and his Festive Friends advent calendars featuring festive pictures and cool characters will make the festive countdown for children all the more delightful.
Found your favourite pick? Available at all M&S Food stores. Selected lines are available on the M&S Food app.