Sponsored: 'Tis the season to be jolly with Marks & Spencer's newly unveiled Christmas range, to help you prepare for the festive season.
With holiday preparations taking place in full swing, Marks & Spencer has got you covered with its latest food range of Christmas goodies and gift sets. With extravagant packaging and premium ingredients, your gifting to-do list has become so much easier.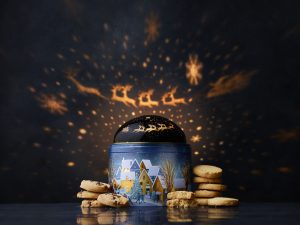 Back by popular demand, M&S Food has unveiled its innovative light-up tins for the festive season, where shoppers can get their hands for the very first time on the Starry Night Shortbread Selection Projection tins packed with creamy butter and chocolate shortbread. Surprise your loved ones with the rotating starry night projection tin with the traditional carol Deck the Halls playing in the background. In addition, the Golden Tea Light Up Lantern tins make the perfect gifting idea for tea lovers with the British brand's luxury Fairtrade Gold Tea.
Feeling homesick? If you're looking to celebrate this season, the Scottish way, the Christmas Stag Tin is sure to transport you with its top-notch Scottish shortbread exclusively baked in Edinburgh. For indulgent chocolate treats, the Chocolatier Truffle Assortment Light Up tins are filled with milk, dark, hazelnut and orange Swiss truffles. You can also opt for the Belgian Chocolate Biscuits Tins or the Giant Belgian Milk and Swiss Blond Chocolate Florentines.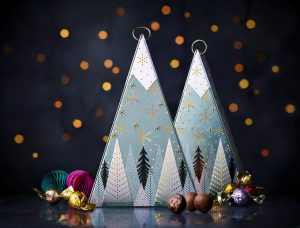 Finally, the M&S Food favourites are also making a major comeback this season with the launch of the delectable Mince Pie Florentine, M&S Collections Cranberry, Apple & Clementine Stuffing and Clementine Curd.
Available at all M&S Food stores. Selected lines are available through the M&S Food app.