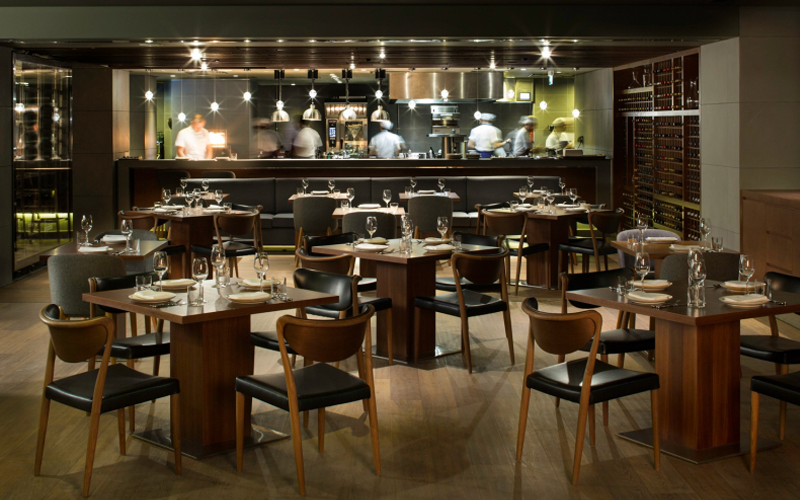 Jason Atherton's Dubai restaurant is due to reopen with Craig Best at the helm
Head chef Craig Best who joined Marina Social in November 2016 is set to reopen Atherton's Dubai-based restaurant.
The announcement that Marina Social will reopen on 24rd July follows the departure of chef patron Tristin Farmer, who ran the restaurant for two years, from 2015 when Marina Social first opened at the InterContinental hotel in Dubai Marina.
Farmer was the figurehead of Atherton's Dubai restaurant, regularly appearing in the media and at awards shows on behalf of the brand. In 2015, Atherton spoke to The National about choosing Farmer for the role: "Tristan Farmer is executive chef. He took over the reins for me at Maze for Gordon Ramsay and held a Michelin star while there."
The restaurant recently closed without announcement and is set to reopen this Monday with "a new menu and a fresh attitude" according to a press release from Atherton's team.
Prior to joining Marina Social late last year, Best worked under the Atherton brand as head chef at Social Wine and Tapas in London.
Best started his career working at Gordon Ramsey restaurants The Devonshire and The Warrington, where he was promoted to demi-chef and the sous chef.
In his thirteen-year-long career he has also worked at Michelin star restaurant La Trompette in London as chef de partie, at Michael Nara as head chef for one year and as sous chef at Marcus Wareing restaurants Tredwells' and The Gilbert Scott.
The reshuffle at Atherton's Dubai-based restaurant follows the withdrawal of the British chef from Singapore last year. Atherton had previously co-owned restaurants Esquina and Pollen as well as bars The Study and The Library in the city. He pulled out of the ventures in Spring 2016 saying at the time that "Singapore is too small an operation to sustain."
For information on booking a table at the reopening of Marina Social call + 971 (0) 4446 6664 or email info@marinasocialdubai.com