Hotfoot to Costa Coffee for a creamy latte with an all-time favourite treat, Lotus Biscoff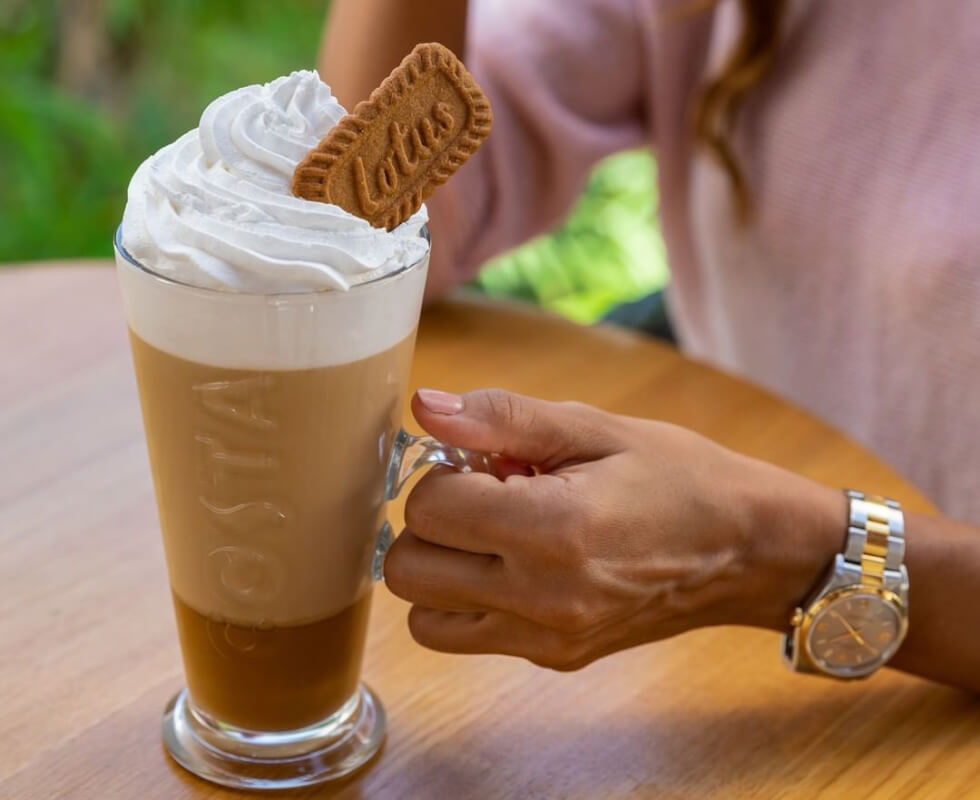 Costa Coffee has launched the ultimate Lotus Biscoff sweet treat, in the form of a latte. The beverage is blended together with the coffee shop chain's mocha Italia roast, resulting in a deeper caramelised burst of flavour.
Just in time for Ramadan, the pick-me-up can be had on its own or topped with light and fluffy whipped cream and is served with, you guessed it, a Lotus Biscoff biscuit.
How can you get your hands on one? The brew is available at all Costa Coffee stores across the UAE. Better yet, you can also order the latte in through a participating delivery app.
Available in-store and through select delivery apps. AED23 onwards per latte.